Bulk loadout systems offer advantages when properly configured
Bulk loadout systems offer advantages when properly configured
The components of a bulk loadout system can be divided into filling, storing, unloading, and feed delivery.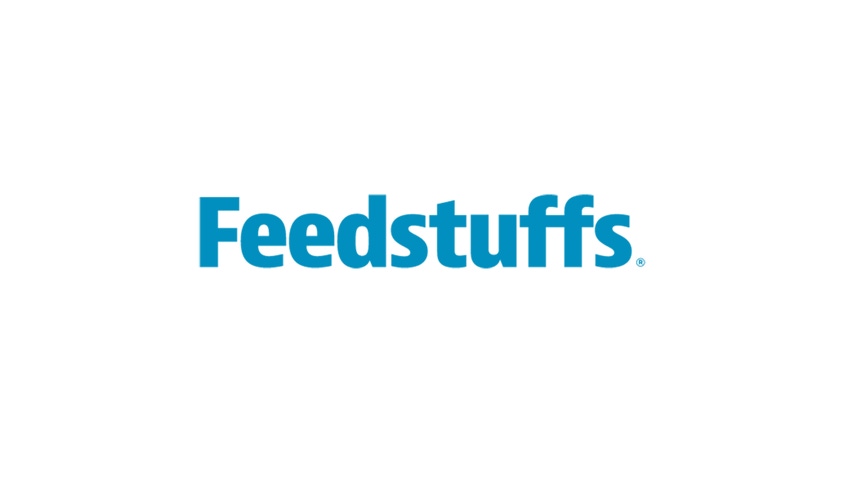 By WILMER PACHECO, ADAM FAHRENHOLZ AND CHARLES STARK

Bulk delivery systems are used by the integrated animal industry as well as many commercial feed mills to reduce transportation costs and improve logistics of feed delivery without reducing feed quality and nutritional content. Bulk delivery systems offer several advantages compared to bagged feeds as they don't incur additional costs associated with buying new bags, pallets, and packing materials, and are more cost-efficient for loading and unloading. For example, if the price of a propylene bag is $0.50 and each feed bag weighs 50 pounds, then 40 bags will be needed per ton of feed ($20 extra per ton of feed or roughly $480 per truck load) without considering the additional labor cost necessary to load and unload bags. Moreover, bags are susceptible to physical damage during transportation and storage (e.g. due to weather, pests, and handling), require warehouse space to store the new bags, and are not typically reused, which can generate additional waste. However, bulk feed storage systems must be designed to meet the daily production and feed delivery schedule. Commercial feed mills usually manufacture bulk feed only when requested by customers and store it for a short period of time. Therefore, commercial feed mills have more bins, but with smaller sizes. Integrated operations produce fewer feed types and have a bulk storage capacity of 1 to 2 days for each feed type depending on animal feed consumption and delivery schedule.
The components of a bulk loadout system can be divided into filling, storing, unloading, and feed delivery. The process of filling bins can consist of distributors and spouting for short loadout driveways or screw or drag conveyors, gates and spouting for longer loadout bays. When filling loadout bins using a distribution screw conveyor, the spouting should accommodate the maximum production capacity to avoid cross contamination, particularly if the last bin of the loadout bay does not have a gate. Loadout bins are made of steel or concrete and can be fabricated with several hopper configurations such as square, rectangle or semi round. The shape of the hopper influences feed's flow (e.g. funnel flow or mass flow) during unloading (Figure 1). Mass flow can be obtained with smooth and steeply walled hoppers, which reduce friction and allow particle movement along the wall. Funnel flow is caused in hoppers with a shallow cone angle, which create a stagnant region along the walls of the hopper. Hoppers with mass flow configuration are more expensive and might require taller loadout bays, but attain a first in-first out principle, produce less physical and nutritional segregation, and reduce pellet damage due to lower frictional forces between pellets.



During loadout, the feed truck is filled from the overhead finished feed bin either by a loadout operator or a truck driver. The loadout control system can be controlled manually (push bottom control panels) or automatically using programable logic controller (PLC) computer systems. Some PLC systems can capture load weights for each truck compartment and print them on the delivery ticket. A sock or flexible boot is used to reduce the distance from the discharge to the truck, limiting dust and spillage. Some loadout systems weigh the feed using a weigh lorry prior to discharging it into one of the truck's compartments. Weigh lorry systems reduce or eliminate cross contamination between finished feeds, but require longer loading times. In these systems the truck remains stationary with the lorry riding on rails to move between the feed bin and the desired truck compartment. The weigh lorry hangs on load cells, allowing the operator or truck driver to weigh the desired amount of feed for each compartment. Shuttle conveyor systems are used to speed up the loadout process; feed discharges into a centralized collection conveyor, which transports the feed to the shuttle conveyor, which rides on rails and has a discharge in each end allowing it to discharge in the desired truck compartment. There are also pocket loading systems with 8 or 9 drops from the conveyor into each truck compartment. In shuttle conveyor and pocket loading systems, the truck sitting over a scale is used as the weighing vessel.
Inventory control of bulk feeds is important for finished feed management and to evaluate if daily production goals are achieved. The good news is that inventory control of bulk feeds is less complex than bagged feeds. Finished feed inventory can be taken by dropping a line into each finished feed bin to calculate the empty space or by using inventory management software. During loadout, the feed in each truck compartment must be identified with all the information required by state and/or federal regulations such as product name, feeding directions, medication statements if applicable, net weight, customer or farm name, and other relevant information.
Bulk feed trailers are typically constructed of aluminum due to its light weight, durability, and being relatively easy to clean. Prior to loading, drivers must inspect the condition of the truck and bulk trailer and make sure compartments are clean and empty. Prior to leaving the feed mill, drivers must close all the lids and be aware of the delivery address, feed bin location and any information related to farm/customer bio-security policies. Furthermore, if a company uses category II drugs with a withdrawal period or feeds that contain prohibited mammalian protein(s), drivers must understand flushing, sequencing, and physical clean out procedures prior to loading and before leaving the feed mill. At the farm, drivers should unload the back compartments first and open only one compartment at a time, follow flushing or sequencing procedures if necessary, confirm that compartments are empty, report any feed spills and make sure the lids of the feed bins are closed.
Bulk loadout and delivery are an integrated process, which reduces time, labor costs, materials costs and the need to have a large storage warehouse for finished feed when compared to traditional bagged feed. However, good manufacturing practices and state and federal regulations must be followed to ensure feed safety and optimum animal performance.  
Subscribe to Our Newsletters
Feedstuffs is the news source for animal agriculture
You May Also Like
---