Blockchain technology to transform supply chains
Blockchain technology to transform supply chains
IBM leader encourages stakeholders to begin blockchain journey now.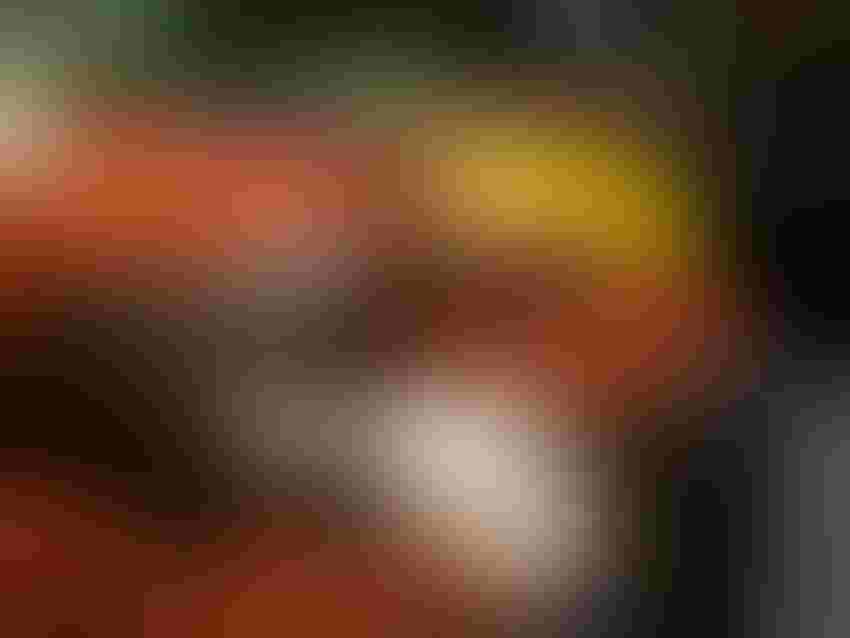 "Blockchain is going to transform every aspect of our business," said Gary Rodrigue, blockchain food trust leader for IBM Corp. "It's going to transform how supply chains are managed."
Speaking at the recent World Meat Congress, Rodrigue said the technology is not only going to go from farm-to-table, but that it will go from seed-to-farm-to-table.
He said while there's a lot of confusion and buzz about blockchain, the focus is not a cryptocurrency blockchain but blockchain that is built for enterprise.
"We're taking what was developed with cryptocurrency blockchain and applying it to enterprise," he said, adding that it is really important to distinguish between the blockchain for cryptocurrency and blockchain for the enterprise.
Blockchain for enterprise has been described as a ledger on a secure network that tracks things such as finance, food safety, food fraud, logistics, sourcing and trade.
Rodrigue said the power of blockchain that it can be dispersed from one-to-many instantaneously onto an information network. "Once the information is put on the blockchain network, it becomes immutable."
Blockchain is about developing trusted networks, he added. However, it also private and only goes via channels to the people that you want it to be sent to.
One example of how blockchain will be beneficial, Rodrigue said, is in the area of food waste. He pointed out that 40% of products that are grown ends up being wasted. Using blockchain can help address this.
"Maybe we can't get it down to zero, but I think we can make a significant dent in that," he said. "So, when we think about this, let's think about it in the context of doing things in a more enlightened way and helping people be more proactive than reactive."
As far as benefits of blockchain for business, it helps in saving time, removing cost, reducing risk and building trust, he said.
IBM and Walmart, one of its partners already using the technology, believe that Generation Z is going to demand the ability to provide a level of transparency and the visibility of where their products are coming from.
"To be clear, the work that we are doing is building out a world-wide network from this blockchain," he said.
IBM is currently building smart phone apps so people can upload data onto the blockchain, but they are also working with research colleagues to develop dumb phone apps so individuals like farmers in regions with limited technology can upload information.
"I would encourage all of you to begin your blockchain journey today, because as I said, it's going to be a transformative technology," Rodrigue said, noting the importance of beginning to learn the language and power of the technology.
Subscribe to Our Newsletters
Feedstuffs is the news source for animal agriculture
You May Also Like
---