Bipartisan bill looks to expand ag exports to Cuba
Bipartisan bill looks to expand ag exports to Cuba
Agricultural Export Expansion Act would lift ban on private banks and companies offering credit for agricultural exports to Cuba.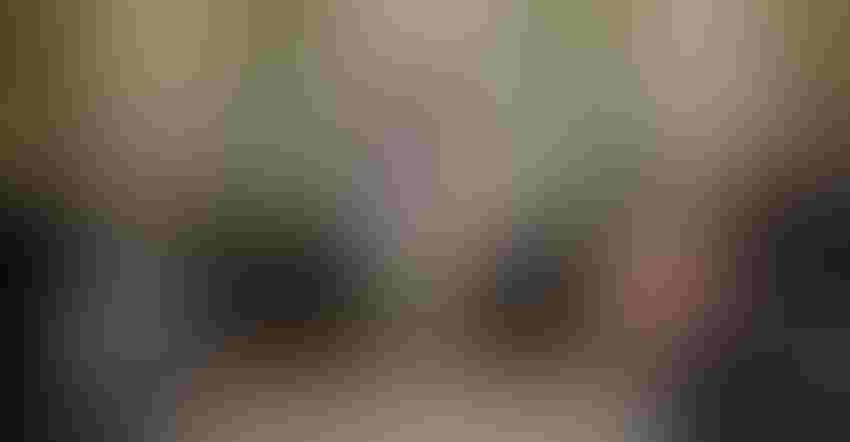 Agriculture Secretary Tom Vilsack meets with Agriculture Minister of Cuba Gustavo Rodríguez Rollero, U.S. officials, and Ministry of Foreign Trade and Investment (MINCEX) officials in Havana, Cuba on Nov. 13, 2015.
USDA photo by Lydia Barraza
U.S. Sens. Heidi Heitkamp (D., N.D.) and John Boozman (R., Ark.) reintroduced their bipartisan bill to lift restrictions on private financing for U.S. agricultural exports to Cuba.
The biggest barrier for producers in North Dakota, Arkansas and beyond as they seek access to Cuba — a market with high demand for U.S. crops like beans and rice — is a prohibition on providing private credit for those exports. Heitkamp and Boozman first introduced their bipartisan Agricultural Export Expansion Act in April 2015 to lift the ban on private banks and companies offering credit for agricultural exports to Cuba to help level the playing field for exporters across the country and support American jobs.
"Our farmers rely on exports, and exports help create more American jobs. Any North Dakota farmer or rancher could tell you that," Heitkamp said. "Financing restrictions are the number-one barrier facing North Dakota farmers who want to sell their crops to Cuba, and this bill would do away with that obstacle. ... There's no good reason for us to restrict farmers' export opportunities — which support good-paying American jobs — by continuing this outdated policy."
"It's time for Washington to enact commonsense reforms so Arkansas farmers and agriculture producers across the country can compete fairly for the Cuban marketplace," Boozman added. "Current law prohibits the financing of agricultural exports to Cuba and requires cash payment up front, essentially preventing U.S. farmers from being able to export their products to Cuba. Lifting the ban would allow private banks and companies to offer credit for the sale of U.S. agricultural commodities to Cuba. This small step would help level the playing field for American farmers and exporters while simultaneously exposing Cubans to American ideals, values and products. This bill is a win-win for American farmers and the Cuban people."
Dan Fuglesten with Central Valley Bean Cooperative in Buxton, N.D., said, "North Dakota farmers rely on exports to make ends meet. This bipartisan bill would make it easier for us to sell our top-notch black beans and pinto beans to Cuba — a market with high demand for North Dakota crops. Lifting these outdated and self-imposed restrictions will open a critical market for American farmers and support good jobs right here in North Dakota — and it's time Congress acted. With commodity prices what they are, we appreciate Sen. Heitkamp's work to expand market access and help American farmers."
Arkansas Rice Council president and Newport, Ark., rice farmer Jeff Rutledge added, "Being able to sell our commodities to Cuba just as easily as we sell to other markets like Mexico and Canada would be huge, especially for U.S.-grown rice. Sen. Boozman's bill would strip away the regulatory red tape and allow us to compete in the Cuban market just like we do everywhere else."
Sens. Tom Udall (D., N.M.), Patrick Leahy (D., Vt.), Dick Durbin (D., Ill.), Amy Klobuchar (D., Minn.), Angus King (I., Maine), Susan Collins (R., Maine), Debbie Stabenow (D., Mich.), Tammy Baldwin (D., Wis.), Ron Wyden (D., Ore.), Mark Warner (D., Va.) and Thad Cochran (R., Miss.) are all co-sponsors of the bill.
In January 2016, the Obama Administration loosened export restrictions to allow companies to sell non-agricultural products to Cuba on credit, but statutory restrictions on financing agricultural products are still in place.
For years, Heitkamp and Boozman have pushed to improve agricultural export opportunities to Cuba and make it easier for farmers to sell their crops to this high-demand market. Currently, all U.S. exports to Cuba require cash up front, while other nations around the world offer credit to Cuban importers, in effect preventing U.S. farmers and ranchers from being able to ship their products to Cuba. The change in U.S.-Cuba policy would provide at least some relief from low American commodity prices by opening new markets.
The U.S. Senate Appropriations Committee approved the bill as an amendment to a financial services spending bill last year as well as in July 2015.
Subscribe to Our Newsletters
Feedstuffs is the news source for animal agriculture
You May Also Like
---