Biofuel groups oppose EPA settlement agreement with bankrupt refiner
Biofuel groups oppose EPA settlement agreement with bankrupt refiner
Groups state proposed settlement sends wrong message to industry stakeholders by implying there are no consequences for not obeying RFS.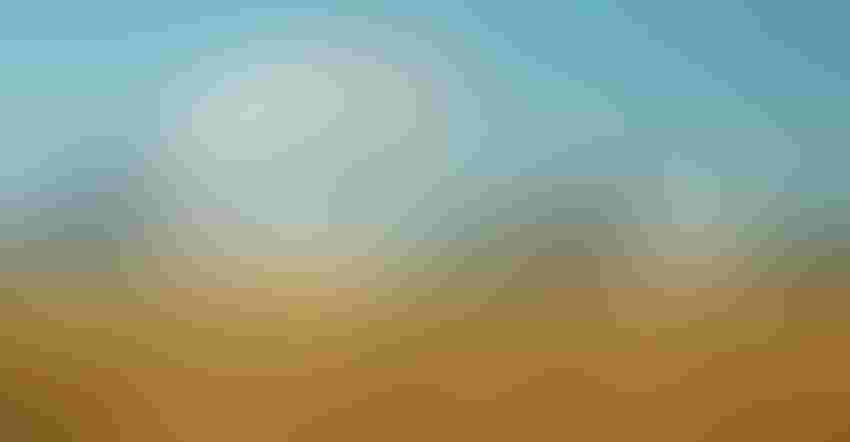 Leading biofuel groups are opposed to the Environmental Protection Agency's proposed settlement agreement with Philadelphia Energy Solutions (PES) that would allow the bankrupt refiner to waive the vast majority of its renewable volume obligations (RVOs).
Growth Energy and the Renewable Fuels Assn. (RFA) both filed comments with the U.S. Department of Justice in recent days outlining why the proposal rewards disobedience of the law as well as harms those who have obeyed the law.
PES filed for bankruptcy earlier this year and claims that the Renewable Fuel Standard (RFS) was to blame by forcing it to purchase skyrocketing renewable identification number (RIN) credits.
The settlement allows PES and its parent companies to substantially avoid their environmental obligations, accepting retirement of 138 million RIN credits for the 2016 and 2017 compliance periods and the first quarter of 2018 against an RVO of 467 million RINs plus the obligation PES incurs in the first quarter of 2018, likely totaling well over 500 million RINs. That is a discount of more than 70%.
The U.S. Bankruptcy Court of Delaware has to approve PES's proposed settlement agreement on April 4.
The proposed PES settlement agreement, which covers the refiner's RVOs for January 2016 to April 2018, should be rejected "because the terms are patently unfair, unreasonable and inconsistent with the purposes of the RFS program," RFA wrote in comments to DOJ.
As RFA noted, "Exacerbating its noncompliance, PES reportedly had been also selling roughly 40 million RINs in the fall of 2017, even as the March 2018 RVO compliance deadline approached. This is a classic case of a regulated entity being allowed to have its cake and sell it, too: While PES seeks to escape from its financial responsibilities under the RFS program, it embraces that same program for the limited purpose of profiting from it," RFA stated.
The proposed settlement allows PES to carry forward 64.6 million RINs as a credit toward 2018 compliance. "In addition to allowing noncompliance for 2016 and 2017, the proposed settlement gives PES a head-start advantage for 2018 compliance, in front of competitors who have been complying with the law," Growth Energy explained in its objections to DOJ.
"If this sue-and-settle-style settlement is approved, it sends a terrible message to investors who have played by the rules. With farm income at a 12-year low, rural America can't afford another handout to refinery owners," Growth Energy chief executive officer Emily Skor noted.
The proposed settlement would not only resolve the RVO liability of PES debtors, who have asserted that they lack the financial wherewithal to meet their obligations, but it would also give a free pass to non-debtor entities who are clearly liable for the RVOs, including the debtors' parent companies and joint venture partners.
"There is no justification for releasing entities such as PES's parent the Carlyle Group LP, which controls hundreds of billions of dollars in assets and clearly has the financial capacity to meet the compliance obligations," Growth Energy said.
"The proposed settlement sends the wrong message to industry stakeholders, implying that there are no consequences for violating the law," Skor added. "The Carlyle Group pulled hundreds of millions of dollars out of the company and failed to make the clean energy investments that have allowed other refiners to thrive. The EPA should not reward the Carlyle Group by allowing PES to escape more than 70% of its obligations under the Clean Air Act."
PES claims that RINs are now its single largest expense after crude oil and that its RIN expense totaled approximately $218 million in 2017 alone, representing more than twice the company's payroll, nearly one-and-one-half times its average annual capital expenditures and approximately four times its interest expense. At the time of PES's formation, its RIN expense was nearly zero.
"No level of operational performance, technology improvements or business acumen could offset the exorbitant and volatile price of RINs," PES said in a fact sheet.
RFA countered that PES is the only entity using the bankruptcy court to seek regulatory amnesty from an obligation that affects every refiner equally.
"A government-sponsored bailout to PES would also punish the only industry that has invested fully in the RFS program and met all congressional mandates: the renewable fuels industry. ... PES should not be permitted to obtain a forced subsidy from this industry and the American farmers that support it — a subsidy that is an antithetical to increased consumer demand for cleaner, cheaper renewable fuels. The Justice Department has no basis for shielding a company that refuses to take responsibility for the unfortunate mess it has created," the RFA comments noted.
RFA said it would like the proposed settlement agreement to be modified: to account for the contribution of the PES parent companies; to provide liability releases only for those entities contributing to PES's RIN obligations, and to require PES to use all of its current RINs — including the 64.6 million RINs that the agreement would allow PES to carry forward — to be used toward its 2016 and 2017 RFS obligations.
"PES is callously and fallaciously attempting to scapegoat the RFS for its bankruptcy, when the refiner's poor business decisions are to blame," RFA president and CEO Bob Dinneen said. "The Department of Justice and the court should reject EPA's overly generous offer to PES, lest they be complicit in a settlement that rewards bad behavior, hurts consumers, undermines the integrity of all environmental regulations and perverts the letter and spirit of the RFS."
Subscribe to Our Newsletters
Feedstuffs is the news source for animal agriculture
You May Also Like
---