Bill looks to permanently expand CRP hay donation
Bill looks to permanently expand CRP hay donation
DRY Act would allow for donation of harvested hay to aid producers facing drought and fires.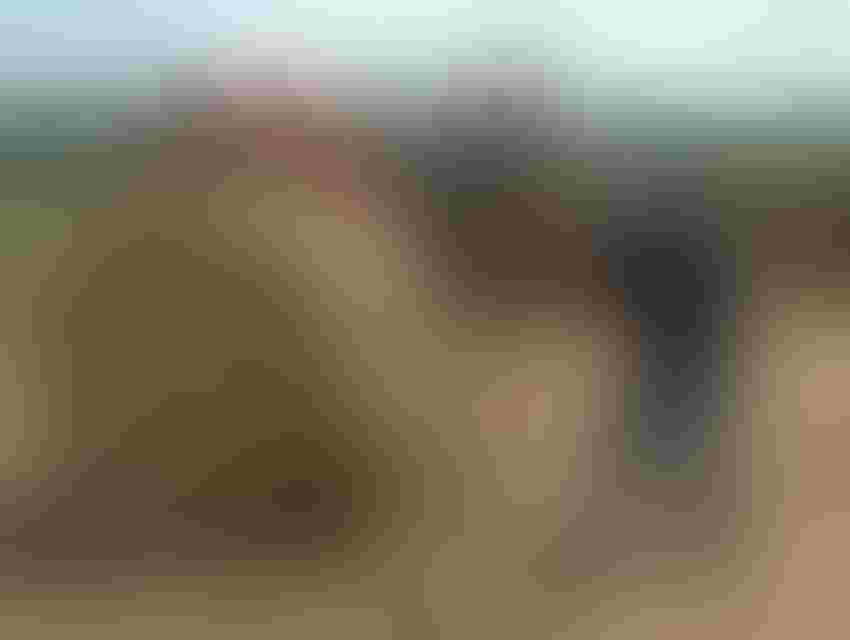 Putting out quality hay for beef cattle can eliminate the need for protein and energy supplementation. Producing quality hay takes a little planning with a focus on correctly timing fertilizer applications and cuttings.
Texas A&M AgriLife Extension Service photograph
Rep. Kristi Noem (R., S.D.) introduced the Donations in Rough Years (DRY) Act, which would permanently allow the hay harvested on certain Conservation Reserve Program (CRP) acres to be donated to ranchers suffering from drought or fire.
"Droughts and fires can leave thousands of acres bare, while farmers and ranchers elsewhere are forced to destroy good hay. There's just no reason that feed should be wasted," Noem said. "With this commonsense legislation, I'm hopeful we can better use the resources available when facing drought or fire while also providing a stronger safety net for our food supply."
The DRY Act would allow for hay harvested in line with CRP management practices to be donated to ranchers suffering from a severe drought (categorized as D2 on the U.S. Drought Monitor) for eight weeks or an extreme drought (categorized as D3) for any length of time. The legislation also allows for such donations to producers residing in a county that has been declared a disaster area by the President due to fire. The donations may be made only to ranchers located within the same state as the hay was harvested.
According to the U.S. Department of Agriculture's latest Drought Monitor, more than half of South Dakota is experiencing a severe drought, and around 15% of the state is experiencing an extreme drought.
Subscribe to Our Newsletters
Feedstuffs is the news source for animal agriculture
You May Also Like
---