Bill addresses agro-terrorism threats
Bill addresses agro-terrorism threats
Legislation puts policies in place to quickly respond to events threatening U.S. agriculture or food production systems.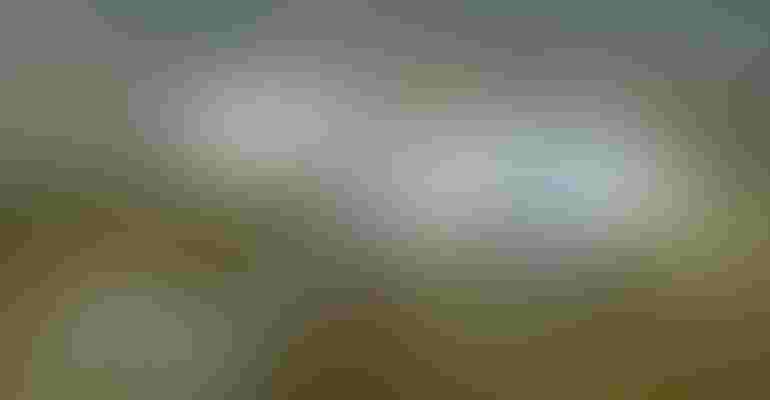 As the Department of Homeland Security continues to build the National Bio & Agro-defense Facility (NBAF) in Manhattan, Kan., Sen. Pat Roberts (R., Kan.) is leading efforts to shore up authorities regarding coordination and mitigation should the worst occur and the nation gets hit by a biological attack on domestic food and agriculture.
Roberts, chairman of the Senate Agriculture committee, was joined by Sen. Claire McCaskill (D., Mo.) in introducing bipartisan legislation to address the threat of agro-terrorism and ensure the safety of food put on the tables of American families. Reps. David Young (R., Iowa), Donald Payne Jr. (D., N.J.) and Dan Donovan (R., N.Y.) introduced the legislation in the House.
Agro-terrorism and other high-risk events pose serious threats to domestic food, agriculture and livestock industries across the U.S. The legislators feel it is imperative to have preparedness policies in place to quickly respond to events threatening U.S. agriculture or food production systems — ultimately protecting these key industries that affect Americans on a daily basis.
The Securing our Agriculture & Food Act requires the DHS secretary, through the assistant secretary for health affairs, to lead the government's efforts to secure our nation's food, agriculture and veterinary systems against terrorism and high-risk events. The bill also authorizes the secretary to collaborate with other agencies, to ensure that the food, agriculture and animal and human health sectors receive attention and are integrated into the DHS's domestic preparedness policy initiatives.
"I have introduced this legislation in the Senate because it reiterates the important and necessary role of the DHS in the agro-terrorism space," said Roberts. "As former Chairman of the Senate Intelligence Committee, I understand the unique threat our farmers and ranchers face. As the backbone of the U.S. economy, the spread of any deadly pathogen among our livestock and plant population would cause irreparable damage. I look forward to continuing to work with DHS and (the U.S. Department of Agriculture), which play equally important roles, in protecting our homeland's food supply."
McCaskill added that many don't always think of a terrorist attack as a deliberate, mass food contamination, or the danger a major disease outbreak could pose. "But agriculture is Missouri's most important industry, and Congress needs to think forward about the wide array of threats we face and take action before there's a tragedy, not afterwards. This bill is an example of setting aside differences to work across the aisle to keep American families safe, and that's the greatest responsibility I have," McCaskill said.
Young introduced the Securing our Agriculture & Food Act in the House last May but it stalled after passing the House by voice vote. Young said the act is a "vital step to protect our food supply and agriculture industries in Iowa from high-risk events and agro-terrorism."
"Any attack on our food supply could have devastating consequences on our economy and our communities, so it's essential that we mitigate against potential threats. With this bill, we are addressing critical security vulnerabilities before they can be exploited," said Payne, who also serves as ranking member of the House subcommittee on emergency preparedness, response and communications.
"Our nation's enemies are intent on attacking us by exploiting our resources and vulnerabilities, including our food supply," said Donovan, chairman of the House subcommittee on emergency preparedness, response, and communications. "Threats to U.S food, agriculture, and livestock industries could devastate our food system, impacting millions of Americans, as well as our economy. This bill is essential to enhancing agro-terrorism preparedness and emergency response measures, and I look forward to working with my colleagues on both sides of the aisle to pass this legislation."
The bill was introduced and referred to the Homeland Security, Energy & Commerce and Agriculture Committees. Young's bill in the House is scheduled for mark-up Wednesday morning at 10 a.m. For more information, click here.
Subscribe to Our Newsletters
Feedstuffs is the news source for animal agriculture
You May Also Like
---