Beef: Growing demand in China
Beef: Growing demand in China
Beef may not have been popular in China in the past, it is becoming a staple among many because of world events.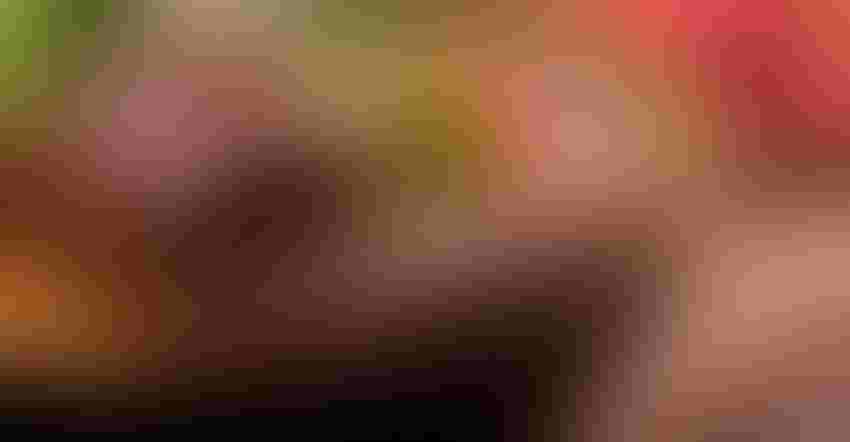 Changes in the economy, world events and African Swine Fever are impacting the Chinese diet. That's what a recent report from Rabobank shows.
The report concludes China's beef consumption will move from a foodservice dominated mode to multi-channel. Although beef is not yet a major animal protein for most Chinese consumers, and is unlikely to become one in the foreseeable future, the rising share of total animal protein consumption still means a significant change is taking place.
China's beef market has an estimated market value of $110 billion per year with consumption volumes estimated at 8.7 million metric tons in 2020.
Covid and ASF have changed not only the way China's population is eating food, but also what they eat. ASF has left a hole in the menu with outbreaks and limited pork supply. And COVID-19 has meant more meals eaten at home.
 E-Commerce
Beef was one of the earliest perishable products sold online. According to the China Statistics Bureau, pork, beef and sheep meat together account for 23.5% of total online perishable food orders, followed by dairy products and poultry. The report by Rabobank estimates that e-commerce is already more important in the beef market than supermarkets for beef sales in China.
Growth outlook is bright
Beef demand volume growth is expected to be restricted by relatively expensive prices and supply constraints. The report shows that Rabobank does not expect to see very fast growth in volume terms, but it is expected to be steady in the coming years. Beef's share of the total consumption of meat is expected to increase to 9.7% in 2025, from 8.5% in 2000.
Beef consumption growth will be driven by the retail market, which addresses the needs of a wide variety of segments with beef products ranging from traditional cuts like shin/shank to new products like steak, beef slides and hamburger patties. In addition, new retail channels including e-commerce and retailers operating both offline and online will see higher growth potential. This will require the beef supply chain to deliver more tailored beef products that address different cooking methods or different eating occasions.
Restricted beef supply in China
Beef production is expected to grow in specific regions, but not across China in the coming years. The distribution of beef cattle in different areas is part of the reason. For the most part, beef production is a mixed system combining pastures and feedlots. Due to China's limited resources, cattle production can increase only moderately in regions where businesses can receive policy support as it meets the goals of both economic benefits and social impacts.
Beef demand
Beef demand will be met by import, which will further intensify global market competition for beef supply and impose pressure on global beef prices. Currently, most beef imports are form South America. However, Australia, the United States and New Zealand enjoy premium prices over South America as they target different channels in the market.
Given the limited growth potential in local production, imports will need to play an increasingly important role in meeting the overall growth in China's beef demand. Rabobank expects China to import beef at a steady rate in the coming years. Beef imports already make up 25% of China's total supply and that share is expected to increase steadily to 30% by 2025, when it will amount to between 2.4 million and 2.7 million metric tons.
Market to watch
As China's market has shown a stronger demand for high-quality products, South American countries have been shifting production systems to produce more grain-fed beef to meet demand. Rabobank expects South America to continue to dominate China's beef imports, given their lower production costs and wider product varieties.
Subscribe to Our Newsletters
Feedstuffs is the news source for animal agriculture
You May Also Like
---