Bayer opens seed innovation center at Texas Tech
Bayer opens seed innovation center at Texas Tech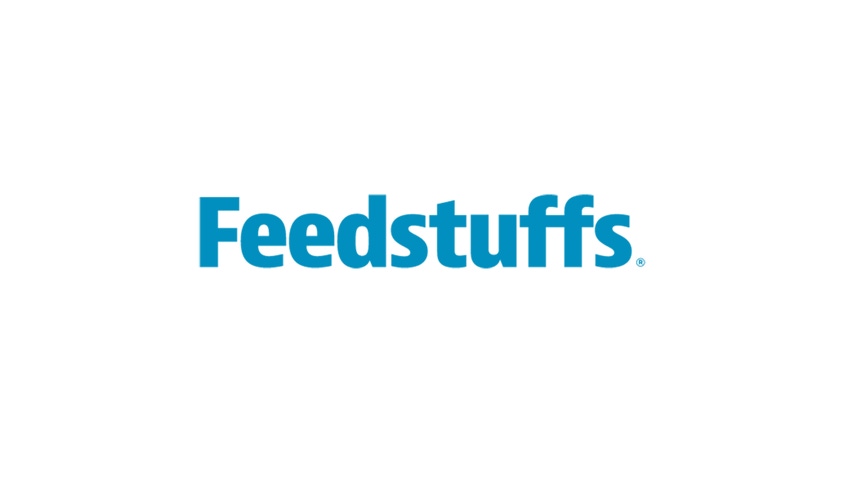 THE opening of the Bayer CropScience Seeds Innovation Center Sept. 2 marks another significant milestone in the company's long-term collaboration with Texas Tech University and will significantly expand Bayer's footprint in agricultural research and innovation, according to an announcement.
The center will host Bayer's global cotton business operations as well as state-of-the-art laboratories and research facilities, including a 50,000 sq. ft. greenhouse.
The $16 million, 100,000 sq. ft. complex is designed to boost seed research and innovation not only for cotton but also for soybean and wheat research. In addition to the laboratory and research space, the facility will include 50,000 sq. ft. of office space that can support approximately 100 employees.
Lubbock, Texas, serves as the company's global cottonseed headquarters. Among the Bayer facilities around Lubbock are a seed processing plant and a seed warehouse, as well as quality control and research and development laboratories.
"In Texas, cotton is king, and we're proud to call West Texas home," said Jim Blome, president and chief executive officer of Bayer CropScience. "What started as a small cotton business in 1998 with three employees has grown into our global cotton headquarters. Today, we celebrate the continued success and expansion of the Bayer CropScience presence in Lubbock with the grand opening of our Seeds Innovation Center."
The center will support research and innovation efforts regarding breeding, trait development and quality, health, safety and environmental testing. Research efforts will focus on improving varieties of cotton, cotton variety traits, development of herbicide- and insect-tolerant traits and traits for improved fiber and yield.
At capacity, the greenhouse can hold 7,500 full-size soybean plants or 30,000 midsize cotton plants, with precautions taken to minimize cross-contamination of plant pollen or processing errors. The greenhouse also will feature its own irrigation system.
"The on-campus location of the Bayer CropScience Seeds Innovation Center will further increase scientific collaboration with Texas Tech and expand potential involvement of Bayer scientists in the Texas Tech academic community," said Michael Galyean, dean of the Texas Tech College of Agricultural Sciences & Natural Resources. "We expect that the increased research and academic opportunities associated with a Bayer presence on campus will boost recruitment and retention of top-quality faculty members, post-doctoral scientists and graduate students while also attracting visiting scholars from around the globe.
"Our undergraduate students should benefit from increased opportunities to work in the new facility, along with the potential for student internships in collaborative research and applied field application programs," Galyean added.
Iowa investment
In related news, Bayer CropScience announced that it has become an industry partner of the Iowa Soybean Research Center at Iowa State University.
The Iowa Soybean Research Center was established in 2014 by Iowa State University, in partnership with the Iowa Soybean Assn., to increase soybean production and profitability for Iowa farmers through coordinated research efforts involving the public and private sectors.
"We're grateful to Bayer CropScience for pledging its financial support to the work of the center," said Greg Tylka, director of the Iowa Soybean Research Center and a professor of plant pathology and microbiology at Iowa State. "This kind of partnership will allow us to help Iowa farmers grow the highest-quality soybeans to meet the demands of a growing global market."
"Bayer is committed to soybeans, and our support is reflective of the confidence we have in this crop for the future," said Kermit Price, soybean technical integration manager for Bayer CropScience. "We are excited about the opportunities for innovation in productivity and profitability for soybean growers the Iowa Soybean Research Center can deliver."
Price will represent Bayer on the research center's industry advisory council, which will provide input on research priorities.
"We welcome Bayer CropScience's commitment as an industry partner and see it as an important step in how the center facilitates public/private collaborations to better meet the research and production information needs of Iowa soybean farmers," said Ed Anderson, senior director of supply and production systems for the Iowa Soybean Assn. and chair of the research center's industry advisory council.
Volume:87 Issue:34
Subscribe to Our Newsletters
Feedstuffs is the news source for animal agriculture
You May Also Like
---