ASPCA, Vermont Law School release animal welfare certification guide
ASPCA, Vermont Law School release animal welfare certification guide
Animal agriculture stakeholder group questions guide's motives.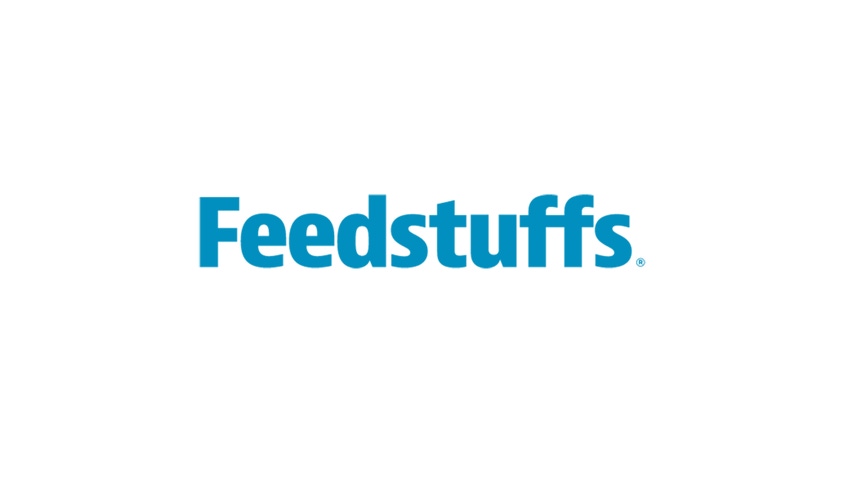 Animal rights group The American Society for the Prevention of Cruelty to Animals (ASPCA) and Vermont Law School's Center for Agriculture & Food Systems (CAFS) released this week what they call "a comprehensive guide for farmers seeking to better understand or obtain animal welfare certification."
"The demand for higher animal welfare and transparency in the food system is on the rise as consumers become more concerned about inhumane factory farming practices," they said. "Recent research shows consumers are increasingly looking for labels that certify higher animal welfare standards, and major food retailers and suppliers are frequently making public commitments to source from producers of more humanely raised products."
The new ASPCA/CAFS "Farm Animal Welfare Certification Guide," available in hard copy and digital formats, "helps farmers assess and compare independent welfare certification programs in order to meet these new market demands," they said.
The guide lays out the operational and business considerations of becoming welfare certified and offers an in-depth look at the standards and requirements of three animal welfare certifications in the U.S.: Animal Welfare Approved, Certified Humane and Global Animal Partnership.
"Farm animal welfare certification is a triple win: It gives farmers a way to stand out in the marketplace; it enables consumers to identify products with meaningful labeling claims, and, most importantly, certification programs promote improved farm animal welfare," said Daisy Freund, director of ASPCA's Farm Animal Welfare Program.
The "Farm Animal Welfare Certification Guide" also features:
* A side-by-side comparison of certification programs across key administrative criteria to help farmers decide which program might work for their businesses;
* Standards comparison charts, organized by species, that highlight the range of higher-welfare standards required by the different certifications;
* Case studies that illustrate how other farmers have integrated welfare certification into their businesses, including Pete & Gerry's Organic Eggs, Mary's Free Range Chicken, Echo Farm Puddings, Cold Spring Ranch, Kinderhook Farm and Stark Hollow Farm, and
* Resources to identify funding opportunities to support welfare certification transition efforts.
"This guide is meant for the busy farmer or business leader who wants a concise, plain-spoken summary of why certification programs are worth participating in, how they work, what they cost and why a farm business might choose one program over another," CAFS director Laurie Ristino said. "Notably, it is for farms looking to enhance their animal husbandry practices as well as those that seek recognition for existing operations."
To learn more about the ASPCA/CAFS "Farm Animal Welfare Certification Guide," visit www.aspca.org/farmcertification.
ASPCA said the ASPCA/CAFS certification guide is part of the ASPCA Farm Animal Welfare Program's ongoing commitment to informing consumers, corporations, lawmakers and farmers about solutions that "will improve the lives of the more than 9 billion animals raised for food in the U.S. each year."
In October 2016, ASPCA collaborated with Food Animal Concerns Trust (FACT) to provide grants of up to $2,500 to qualifying livestock and poultry farmers seeking to attain Animal Welfare Approved, Certified Humane and Global Animal Partnership (Steps 4 through 5+) certification through FACT's Fund-a-Farmer Program. Grant recipients will be announced in the spring.
Also in 2016, ASPCA introduced "Shop With Your Heart,"  a campaign that aims to "educate consumers and encourage anyone who buys meat, eggs and dairy to seek out products that carry third-party-verified certifications that represent better farming practices ... and to purchase more plant-based alternatives."
In response to the guide's release, the Animal Agriculture Alliance said, "Many people aren't aware that the ASPCA has a farm animal division and has been using anti-modern agriculture rhetoric that we're used to hearing from other animal rights activist groups."
Farmers should be aware that this publication is not truly intended to help them but, rather, to promote the most extreme certification programs that have known ties to activist groups, the group added.
"It's puzzling that a guide to animal welfare certification would leave out the American Humane Assn.'s (AHA) American Humane Certified program -- the first of its kind in the United States. The exclusion is certainly due to AHA's decision to embrace science-based standards and work collaboratively with farmers and agricultural organizations rather than align itself with groups working to take milk, meat, poultry and eggs off the plate altogether."
If anyone has any doubts about ASPCA's intentions, the Animal Agriculture Alliance said to consider that the group's Shop With Your Heart program encourages consumers to only buy animal products with certain labels and to "purchase more plant-based alternatives."
Subscribe to Our Newsletters
Feedstuffs is the news source for animal agriculture
You May Also Like
---