ASF may already be in U.S., vet says
ASF may already be in U.S., vet says
International visitors pose significant risk in potential for introduction of African swine fever to U.S.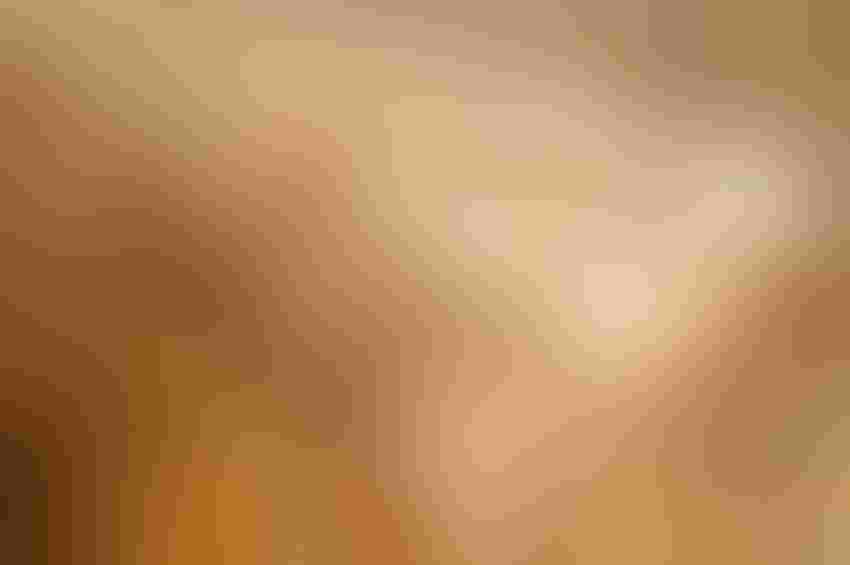 songqiuju/iStock/Getty Images
It may very well be that the many people who are in and out of a swine farm could bring African swine fever (ASF) to the U.S., although feed remains a major concern, a veterinarian for Cooper Farms said.
The World Organization for Animal Health recently announced that 25% of the world's pigs are expected to die from ASF, a highly contagious disease that causes hemorrhages in pigs. ASF has not yet made its way to the U.S.
Don Davidson, while speaking on a pork supply chain panel at Ohio State University's Agricultural & Policy Outlook Conference on Nov. 12, said there is so much joint business going back and forth between countries that have ASF and those that don't that it is only a matter of time before it strikes the U.S.
"It's probably here already; it just hasn't made its way to a pig yet," Davidson said.
"We might be our own worst enemy," he said. Companies not wanting to take downtime may be allowing workers who have traveled to come back to the farm too quickly. Despite best practices to keep the disease out, including not allowing visitors on farms, Customs & Border Patrol likely only confiscates 50% of pork brought in illegally at the borders; ASF survives pretty easily in raw or lightly processed meats.
Davidson, who helps oversee 250 grower operations at Cooper Farms, said there's an increased focus on reinforcing biosecurity measures. "We know we have those tools. If we do those well, we'll have a very good likelihood that we're not going to introduce them into the farm. A lot of things we don't know yet," he said.
The time that could elapse between identifying ASF symptoms and then eradicating sick hogs could be devastating. ASF looks very similar to many other diseases hog producers face today, which also causes concerns for quickly identifying if it is ASF.
Dave Heisler, owner of Fine Swine, which specializes in sows, said weaned piglets from his operations go to three different buyers in four to five different states. He noted, "By the time we would see [the disease], if we're sending multiple-thousands of pigs per week, how far can it spread?"
Liz Wagstrom, chief veterinarian for the National Pork Producers Council, said prevention is the industry's top priority. "If we can prevent this, we're all going to be way ahead in the long run," she said.
The pork industry has been working closely with Customs & Border Protection (CBP), which is not only responsible for airport security and border patrol but also land crossing and seaports as well as responsibilities well beyond agriculture.
"We've worked really hard to try to focus them on challenges like African swine fever," Wagstrom said.  
When the frontline inspectors identify someone who has been on a farm, that person is not an agricultural specialist. Starting in August, Wagstrom said anyone who checked a box on the required form that he or she had been on a farm is automatically sent to an agricultural specialist and no longer left to the discretion of the frontline inspectors.
The Senate approved by unanimous consent a bill calling for an additional 600 agricultural inspectors for CBP. The House also has a companion bill with bipartisan support. The bill authorizes funds, but appropriators would then need to get the money to spend on the increased number of inspectors.
"This is the first step of many, but it would be huge," Wagstrom said. "We've been pleased that USDA was able to come up with funding for an additional 60 canine teams."
Davidson didn't want to downplay the risk of feed, because it, too, continues to raise concerns as a potential carrier of ASF.
The International Poultry & Processing Expo (IPPE), which attracted more than 8,000 international visitors from 131 countries in 2019, said due to concerns over ASF, it is taking additional precautions for 2020.
IPPE said it will prohibit the display of bulk or packaged samples of feed ingredients or additives that are manufactured in or originated from any countries positive for ASF. Biosecurity measures also will be in place during the IPPE, including foot cleaning mats and hand washing facilities. In addition, the registration receipt requests that international attendees refrain from contact with swine for five days prior to arrival at the show.
Davidson said at Cooper Farms, they talk to ingredient suppliers to make sure ingredients from international sources are properly handled, and they even hold some ingredients for a period of time. For essential nutrients, safety includes discussions with suppliers and ensuring that quality control processes are in place.
Subscribe to Our Newsletters
Feedstuffs is the news source for animal agriculture
You May Also Like
---