ARS will continue 'free flow of information'
ARS will continue 'free flow of information'
Reports that ARS has blacked out public information are wrong, ARS communications director told Feedstuffs.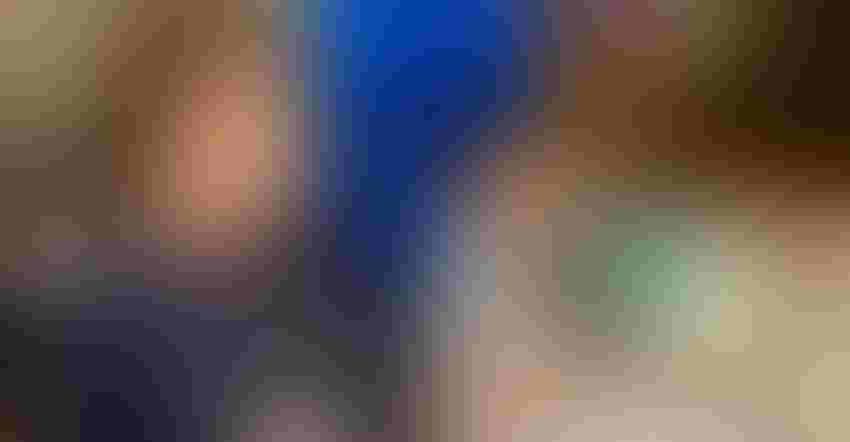 University of Minnesota technician Sonya Ewert (left) and ARS soil scientist Rodney Venterea use a gas chromatograph to determine amounts of greenhouse gases in samples collected from fields.
Photo by Stephen Ausmus, USDA ARS
The U.S. Department of Agriculture's research arm, the Agricultural Research Service (ARS), came under fire for an internal document stating that it would not "release any public-facing documents." However, a spokesman for ARS said the agency remains committed to sharing information with the public.
ARS chief of staff Sharon Drumm sent an email to all ARS employees stating, "Starting immediately, and until further notice, ARS will not release any public-facing documents. This includes, but is not limited to, news releases, photos, fact sheets, news feeds and social media content."
A report in BuzzFeed said the email to department staff, including 2,000 scientists, directed employees to "stop communicating with the public about taxpayer-funded work."
In an emailed statement from Christopher Bentley, ARS director of the office of communications, he clarified that the internal email sent to staff related to agency information products such as news releases and social media content; "scientific publications, released through peer-reviewed professional journals, are not included," Bentley noted.
"As the U.S. Department of Agriculture's chief scientific in-house research agency, ARS values and is committed to maintaining the free flow of information between our scientists and the American public as we strive to find solutions to agricultural problems affecting America," Bentley added.
The ARS internal email was sent out before official guidance that the Office of the Secretary be consulted on questions related to legislation, budgets, policy issues and regulations.
Bentley pointed out that ARS issued a press release Monday acknowledging the breakthrough work of one of its scientists being awarded the National Academy of Science's first ever Prize in Food & Agriculture Sciences.
ARS is USDA's chief scientific in-house research agency. ARS conducts research to develop and transfer solutions to agricultural problems of high national priority and provides information access and dissemination to ensure high-quality, safe food and other agricultural products, to assess the nutritional needs of Americans, to sustain a competitive agricultural economy, to enhance the natural resource base and the environment and to provide economic opportunities for rural citizens, communities and society as a whole.
Subscribe to Our Newsletters
Feedstuffs is the news source for animal agriculture
You May Also Like
---