Another mixed year for farmers
Another mixed year for farmers
Strong harvest should somewhat offset low crop prices.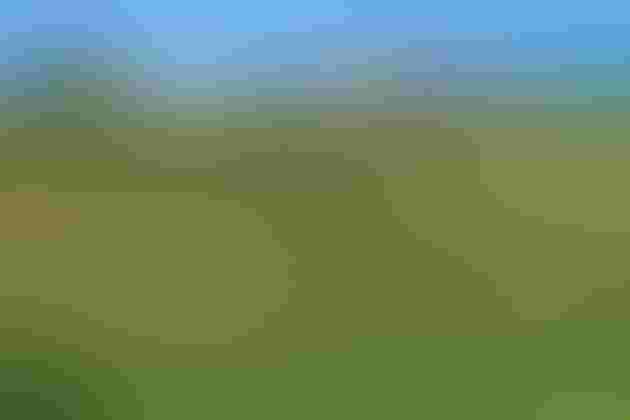 Farmers in most areas of the Federal Reserve Bank's Ninth District of the U.S. saw good yields in 2016, and for another year, those strong harvests should offset some of the effect of continued low crop prices, according to a new report from the Federal Reserve Bank of Minneapolis, Minn.
Lenders responding to the Minneapolis Fed's fourth-quarter (January) agricultural credit conditions survey reported that farm incomes and capital spending continued to decrease.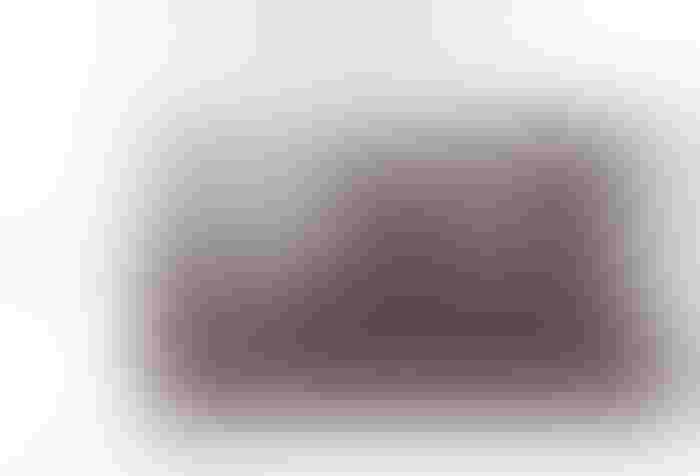 "Falling incomes also led to decreased loan repayment rates, while loan demand, renewals and extensions increased," the report noted. "The rapid growth of farmland values and rents continued to decline from record levels of a few years ago. The outlook for the first quarter of 2017 is modest, with survey respondents predicting a mild decline in incomes, capital expenditures and household spending."
Dallas Tonsager, board chairman and chief executive officer of the Farm Credit Administration, recently testified before the House Agriculture Committee that, while the Farm Credit System banks and associations are "safe and sound," there are concerns surrounding the farm economy.
"In the farm economy, debt-to-asset levels are rising, while net farm income is declining. Interest rates, while still low, have begun to rise, and crop prices are expected to remain weak through (fiscal) 2017," he said. "These factors are causing the value of Midwestern farmland to slip. Prices in the protein and dairy sectors are also weak. As a result, the credit quality of the system's loan portfolio has declined slightly."
He added that, to help weather the downturn, the system is monitoring conditions closely and examining institutions for concentration and collateral risk.
According to the Ninth District report, the trend of falling farm incomes continued but eased somewhat from the third quarter. About 75% of lenders said farm income decreased in the fourth quarter compared with a year earlier, while only 3% reported increases. Although 10% of North Dakota lenders reported increased income -- the highest proportion in any district state -- nearly two-thirds said incomes decreased. As indicated by expectations from the previous survey, 86% of lenders said capital spending by agricultural producers fell during the fourth quarter, and another 13% reported that it was flat.
Farm household income was also down, with 58% of respondents reporting decreases and 39% indicating that it was unchanged.
Consistent with weak incomes, the report said loan repayment rates decreased, while renewals ticked up.
"Most customers are coming in with earned net worth losses and reductions in working capital. We're doing consolidations and restructures on several," a South Dakota lender noted. About 55% of the lenders responding to the survey reported a lower rate of loan repayment from a year earlier, while 44% reported that they held steady. Half of lenders reported no change in the number of loan renewals or extensions, while 47% noted that renewal activity increased.
Loan demand has been higher, with 42% of respondents saying demand increased from the last quarter of 2016, while 55% noted no change. This was generally consistent across district states, according to the report.
"While a strong majority of lenders reported no change in collateral requirements on loans, about a fifth said they increased," the report noted. "Fixed and variable interest rates on loans for operating, machinery and real estate increased slightly from their third-quarter levels."
As in other recent quarterly surveys, farmland values continued to decrease somewhat in the final three months of 2016, with cash rents following suit. Average land values and cash rents for non-irrigated land, irrigated land and ranchland all fell from the previous year district-wide. Non-irrigated farmland saw the biggest drop, with the district average value decreasing 5.4%, while rents fell 6.6% versus last year. Decreases for irrigated farmland and ranchland were similar, with values down 4.3% and 5%, respectively. Rents, on the other hand fell 8.4% and 0.5%.
Outlook
In keeping with current conditions, the report said expectations for the first quarter of this year are modest, albeit not as dire as recent quarters.
"Rents are beginning to come down, as well as certain inputs," a Minnesota banker said, adding that "2017 cash flows look reasonable."
Almost 60% of lenders responding to the survey predict that farm income will continue to decrease in the first quarter of 2017, and about half expect capital spending to fall.
"Perhaps a bigger surprise, given the recent trend of declining farm incomes, is that more than a third expect incomes to hold steady," the report noted.
However, the report said survey respondents were more pessimistic about household spending, as almost three-quarters expect decreases. Lenders also expect loan demand to increase and repayment rates to decline on balance, while they expect renewals and collateral requirements to increase.
Subscribe to Our Newsletters
Feedstuffs is the news source for animal agriculture
You May Also Like
---