Animal receipts help boost net farm income
Animal receipts help boost net farm income
Rising quantities sold for crops and livestock account for nearly 90% of the forecast rise in 2017 cash receipts.Ja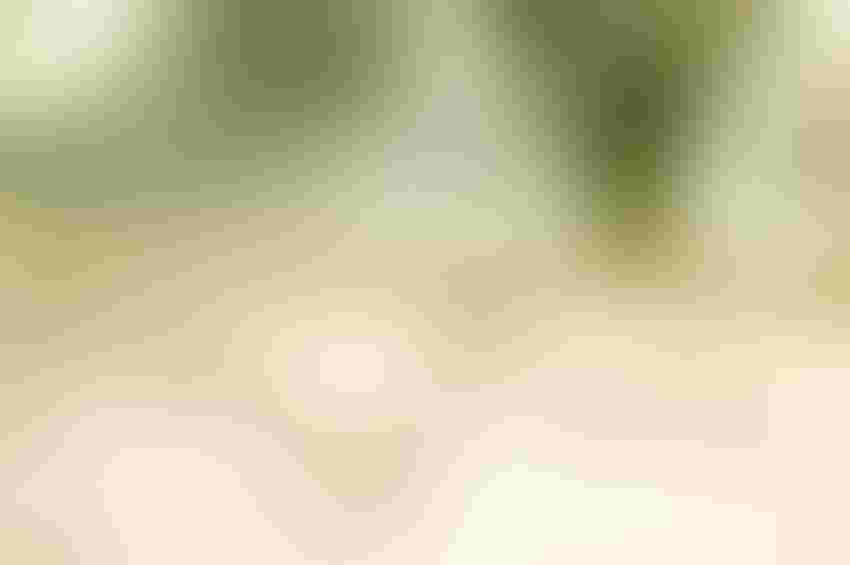 After 3 consecutive years of decline, net cash income and net farm income are both forecast to rise in 2017 relative to 2016 estimates. Net cash farm income for 2017 is forecast at $100.4 billion, up $11.2 billion (12.6%) from 2016. Net farm income, a broader measure of profits, is forecast at $63.4 billion, up $1.9 billion (3.1%) relative to 2016, according to the U.S. Department of Agriculture Economic Research Service's latest Farm Income Forecast.
The stronger forecast growth in net cash income is largely due to an additional $9.7 billion in cash receipts from the sale of crop inventories. The net cash farm income measure counts those sales as part of current-year income while the net farm income measure counted the value of those inventories as part of prior-year income.
Overall, cash receipts are forecast to increase $14.1 billion (4%) in 2017, reflecting an 8.4% increase in animal/animal product receipts. Most animal and animal product prices are expected to rise while crop prices overall are expected to decline; quantities sold are forecast to increase for both crops and livestock.
Rising quantities sold for crops and livestock account for nearly 90% of the forecast rise in 2017 cash receipts. In particular, cash receipts for broilers, hogs, and cattle/calves are expected to see strong growth in 2017 after posting significant declines in 2016. Crop cash receipts in total are forecast to remain nearly unchanged from 2016 levels.
Broiler cash receipts are forecast up $3.9 billion (15%), milk up $3.8 billion (11.1%), hogs up $2.7 billion (14.6%), and cattle/calves up $3.6 billion (5.7%). "The increase in broiler, milk, and hog receipts reflect anticipated increases in both prices and quantities sold while the increase in cattle/calf receipts reflects anticipated increases in quantities sold that more than offset the slight drop in prices," the report noted.
Milk increases reflect expected increases in both the price and quantity sold. Cash receipts from cattle and calves increasing from 2016 as cattle/calf prices decline slightly but quantities sold rise. Hog prices and quantities sold are both expected to rise in 2017, leading to a forecast increase in hog cash receipts of 14.6%.
Poultry and egg cash receipts are expected to increase $3.2 billion (8.4%) in 2017, reflecting greater quantities sold at higher prices for most of these products. Broiler receipts are expected to rise $3.9 billion (15%) as both prices and quantities sold increase in 2017. Chicken egg receipts are expected to rise $0.3 billion (4.9%) as both egg prices and quantities sold increase in 2017. Turkey receipts are expected to decline $1 billion (16%) in 2017, reflecting the impact of lower prices with a marginal increase in quantity sold.
Total crop cash receipts are forecast up $0.5 billion (0.3%). However, some crops are forecast to have stronger growth. Soybean cash receipts are forecast up $2.4 billion (6.3%), cotton up $1.5 billion (26%), and vegetables/melons up $1.3 billion (6.8%). Partially offsetting these increases, fruit/nut cash receipts are forecast to decline $4.9 billion (17.2%).
Production costs
After reaching record highs exceeding $390 billion in 2014, farm sector production expenses declined by more than $40 billion the next 2 years. Following totals of $359 billion in 2015 and $350 billion in 2016, 2017 production expenses are forecast higher at $355 billion. ERS noted that livestock and poultry purchases are expected to increase for the first time since 2014.
Continued forecast declines in expenses for inputs produced on farms—including feed and seed—are offset by forecast increases in fuel, labor, and interest expenses.
Gary Schnitkey, University of Illinois professor and farm management specialist, said lower production costs were seen in 2017 and it looks like it will continue into 2018. Anhydrous ammonia offers some opportunities for lower fertilizer costs, he said.
One of the stubborn input costs to come down is seed costs, which are roughly the same since 2013. Some of the reasons for maintained high seed prices results from the additional seed treatments now available on seeds which account for that $3-$4/acre increase.
Interest expenses are expected to increase by 12.8% in 2017, driven by higher forecast debt levels and rising interest rates, ERS said.
Todd Kuethe, clinical assistant professor at the University of Illinois, said in the short-term ag interest rates increased slight in 2017. "We're expecting further increases in interest rates going forward," he noted.
According to a survey done by the Illinois Society of Professional Farmer Managers and Rural Appraisers, most respondents in their mid-year survey believe that interest rates will remain the same in the last half of 2017, with most expecting relatively small increases. More expect increases this year than last year. The survey revealed 71% expect interest rates to increase between 0.1 and 1% and 11% expect rates to increase between 1-3%. And estimated 18% believe rates will stay the same.
Subscribe to Our Newsletters
Feedstuffs is the news source for animal agriculture
You May Also Like
---