Animal monitoring can hone herd management
Animal monitoring can hone herd management
Actionable data provided by 24/7 monitoring offer dairy managers peace of mind in knowing they can get ahead of potential challenges.

By SHANE ST. CYR*
*Shane St. Cyr is SCR dairy field support manager.
DAIRIES run on data, and every day, producers pour over numbers — whether it's milk production, 21-day pregnancy rate, dry matter intake, health event incidences, heifer growth rate or many, many others.
While helpful and important, all of these data have one limiting factor in common: They stem from past activity and actions and can provide only a snapshot of what has already happened in the herd.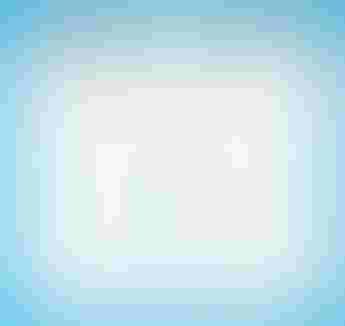 A growing number of herds have adopted the use of predictive data based on animal monitoring by capturing rumination time. This information gives the operations the ability to be more nimble when fine-tuning their management practices and protocols.
The actionable data provided by 24/7 monitoring offers dairy managers the peace of mind of knowing that they can get ahead of potential challenges to ensure that cows are well-cared for.
"It helps direct people's energy and helps us better manage our cows on a cow-by-cow and herd-wide basis," explained Betsy Bullard of Brigeen Farms Inc. in Turner, Maine.
Rumination's role
Rumination monitoring technology features a device for individual animals that monitors rumination 24 hours a day and stores the information in a central location that can be accessed by key personnel to aid in their management tasks and actions.
Most cows spend about eight hours or so (450-550 minutes) ruminating each day; the system helps users track this essential action, which is an extremely reliable predictive indicator of cow health.
For example, it's not unusual for individual rumination minutes to change in the days leading up to an illness with a need for a management intervention. This time frame is usually long before clinical signs can be seen.
The strong tie between rumination time and cow health means that rumination monitoring can provide an early window for diagnosis — on an animal, group or herd basis — or a means to evaluate management and protocol compliance.
Research has shown that stocking density can have an impact on daily rumination minutes, reducing rumination time by as much as two hours (Batchelder, 2000). This correlates to a significant reduction in saliva and bicarbonate production, both of which can affect cow health. Two hours of rumination time is equivalent to 9 gal. of saliva or about 200 g per day of bicarbonate — roughly the recommended daily requirement.
The essential thing to remember is that while the total rumination number should be monitored, the variability in rumination time is key to assessing potential challenges and solutions.
For example, Soriani et al. (2012) clearly demonstrated that cows with reduced rumination before calving maintained that reduced rumination time after calving and suffered a greater frequency of disease than cows with longer rumination times in late pregnancy. Therefore, by monitoring this parameter, dairies can rapidly identify those animals that require a management intervention.
Herd assessments
Users have quickly found how helpful this technology is for assessing the health and performance of various groups and subgroups within their herds. Each segment requires a different level of management, but it's not always easy to obtain the information needed to manage these animals separately and together.
Animal monitoring enables users to assess any number of management factors, including feed management, reproductive programs, transition cow management and more, and to make informed decisions as to what is working and what is not. This completely transforms decision-making on the dairy.
For example, dairy producer Steve Bollant and his brother own a 695-cow dairy near Stitzer, Wis. They found that they could use animal monitoring data to improve the efficiency of the dairy's heifer reproductive program.
In fact, the system worked so well that Bollant had to change the age at which he starts breeding heifers. Heifers don't enter the breeding pen now until at least 13 months of age. Previously, the dairy began breeding heifers at 12 months just to try to get all of the heifers bred on time and calving by 23-24 months of age. He said the system is "super-efficient."
Monitoring in action
Animal monitoring can also help show the direct cause-and-effect relationship of the management actions taken.
Figure 1 shows the rumination time for two-year-old cows compared to the rest of the herd when a dairy's first-lactation animals were commingled in a pen with older cows. See how much less time these animals spent rumination? It varied by an hour a day.
Figure 2 shows the same distribution after the herd was regrouped and two-year-old cows received their own pen, segregated from older cows.
Note that the first-lactation animals significantly increased their rumination time and in-group consistency when separated from mature cows. The farm also reported that these animals had fewer health events and were ready for rebreeding sooner than when their pens were mixed.
Peace of mind
The reliability and dependability of animal monitoring data are two important attributes dairy producers say increase their peace of mind. Not only are they able to make informed interventions — as with segregating two-year-old cows from mature cows — but producers and their management teams note that the technology provides a safety net of sorts to ensure that the herd receives the best possible care.
"It's the first thing I check when I get to the barn in the morning, and it's the same for our herdsman when he arrives for the second shift," Bullard said of the technology.
That's because producers and their advisers can monitor and see changes in rumination, and those actionable data help them keep the programs and cows on track.
For instance, nutritionists who have used rumination data say it's one more tool to help them keep track of what actually happens in cows. They note that the information helps shorten the lag time between when a nutritional problem comes up and when issues with health or performance are identified. Also, the ability to monitor individual cows, pens and the herd only makes them more accurate in how they manage nutrition programs.
This peace of mind also frees up producers and their teams to move on to other management tasks — to think, plan and strategize knowing that cows are being monitored 24/7.
"Employees have more time to do their jobs. There are fewer sick cows, the cows are more productive and there is now time to focus on what can we do better," Bollant concluded.
References
Batchelder, T.L. 2000. The impact of head gates and overcrowding on production and behavior patterns of lactating dairy cows. In: Dairy Housing & Equipment Systems. Managing & Planning for Profitability. Natural Resource, Agriculture & Engineering Service Publ. 129. Camp Hill, Pa.
Soriani, N., E. Trevisi and L. Calamari. 2012. Relationships between rumination time, metabolic conditions and health status in dairy cows during the transition period. J. Anim. Sci. 90(12):4544-4554.
Volume:87 Issue:06
Subscribe to Our Newsletters
Feedstuffs is the news source for animal agriculture
You May Also Like
---