Agro-terrorism bill signed by President
Agro-terrorism bill signed by President
Bill coordinates federal efforts to defend the U.S. agriculture and veterinary systems from terrorism.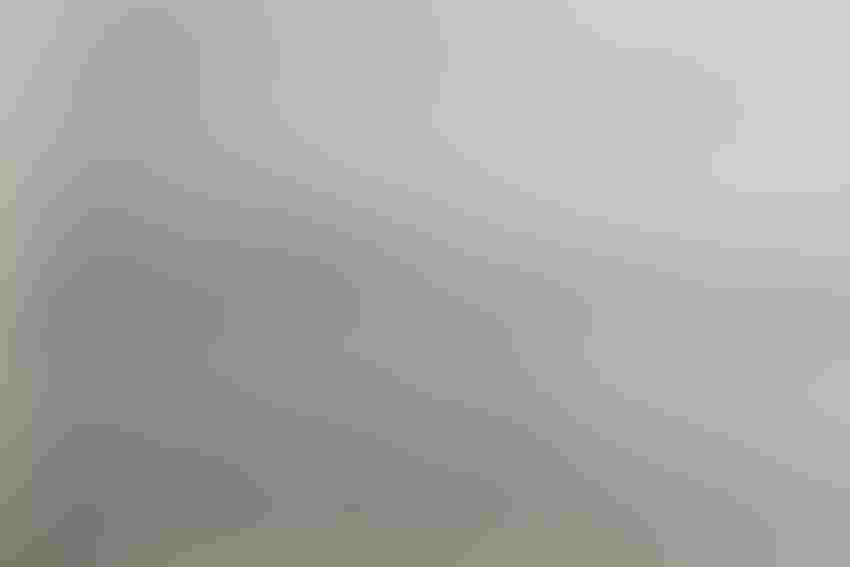 arsenisspyros/iStock/Thinkstock
President Donald Trump signed H.R. 1238, "Securing our Agriculture and Food Act," which calls for coordinating federal efforts to defend the U.S. agriculture and veterinary systems from terrorism, including the intentional introduction of a foreign animal disease such as foot and mouth disease.
The bill was originally proposed by Rep. David Young (R., Iowa), after the 2015 outbreak of avian influenza that decimated Iowa's poultry population.  Response efforts revealed problematic preparedness concerns and breaks in the federal government's ability to communicate with stakeholders and react quickly to large-scale animal disease outbreaks. This disaster also raised concerns among farmers, producers and ag experts about whether our nation would be able to capably share information and respond to agro-terrorism threats and attacks, ultimately an attack against our nation's citizens.
"Agro-terrorism is a real threat and this legislation takes the necessary and critical steps to protect America from high-risk events which pose serious threats to our food, across Iowa and United States," said Young.
Senate Agriculture Committee chairman Pat Roberts (R., Kan.) introduced the bipartisan legislation on the Senate side with Sen. Claire McCaskill (D., Mo.), ranking member of the Senate Homeland Security Committee introduced the legislation in the Senate.
"As the backbone of the U.S. economy, the spread of any deadly pathogen among our livestock and plant population would cause irreparable damage," Roberts said. "As former chairman of the Senate Intelligence Committee, I understand the unique threat our farmers and ranchers face. I am pleased we have taken this important step to better ensure the safety and security of our nation's food supply."
Roberts added, "As (the Department of Homeland Security) continues to build the National Bio & Agro-defense Facility (NBAF) in Manhattan, Kan., now is the exact time to shore up authorities regarding coordination and mitigation should the worst occur and the nation is hit by a biological attack on our food and agriculture. I look forward to continuing to work with DHS and (the U.S. Department of Agriculture), which play equally important roles, in protecting our food supply. I'm pleased President Trump has signed this bill into law to reiterate the important and necessary role of the DHS in the agro-terrorism space."
Roberts added the nation faces global and complex national security challenges. Agro-terrorism, and other high-risk events, pose serious threats to our food, agriculture, and livestock industries across the U.S. It is imperative to have preparedness policies in place to quickly respond to events threatening U.S. agriculture or food production systems – ultimately protecting these key industries that impact every Americans on a daily basis, he added.
"The heightened global terror environment reminds us of the risks facing our country. The legislation President Trump signed into law today will better protect us from those who wish to attack our resources, including our food supply. Threats to U.S. agriculture and livestock industries could devastate our food system, impacting millions of Americans, as well as our economy. I'm pleased to have worked together with my Republican and Democratic colleagues to pass legislation that will improve our agro-terrorism preparedness and emergency response measures," said House Homeland Security subcommittee on emergency preparedness, response, and communications chairman Dan Donovan.
The Securing our Agriculture and Food Act requires the secretary of homeland security, through the assistant secretary for health affairs, to lead the government's efforts to secure our nation's food, agriculture and veterinary systems against terrorism and high-risk events. The bill also authorizes the secretary to collaborate with other agencies, to ensure food, agriculture and animal and human health sectors receive attention and are integrated into the DHS's domestic preparedness policy initiatives.
Curtis Meier, president of the Iowa Pork Producers Assn., said, "Developing a strong network is key to effective mitigation and timely response efforts. Rep. Young's bill is a step in the right direction to ensure our nation's food supply is protected from high-risk threats that harm our consumers, producers' livelihoods, export partners, and disrupt our rural Iowa economy." 
Craig Hill, president of the Iowa Farm Bureau Federation (IFBF), said in light of the devastation to Iowa from the 2015 avian influenza outbreak, IFBF appreciated the efforts to enhance the response preparedness.
Subscribe to Our Newsletters
Feedstuffs is the news source for animal agriculture
You May Also Like
---