Ag tech investments on the rise in 2017
Ag tech investments on the rise in 2017
Overall deal activity actually declined, but larger later-stage deals pushed up total to $10 billion across 925 deals.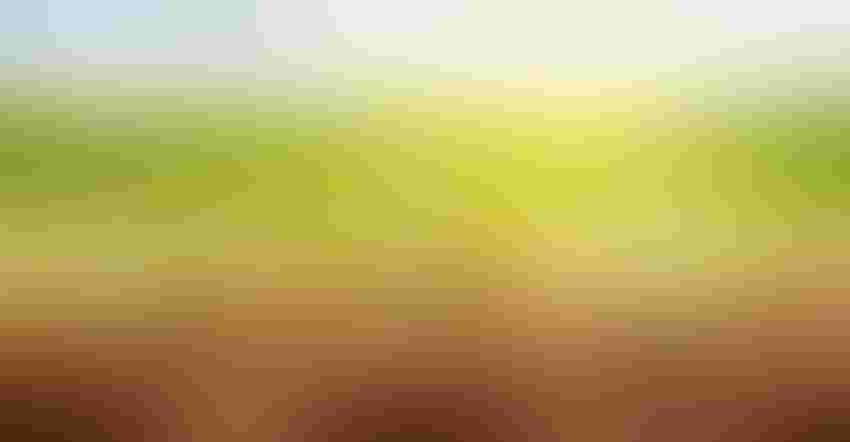 Nomadsould1/iStock/Thinkstock
Agri-food tech start-ups, innovating from farm to fork, raised $10.1 billion in 2017 across 925 deals, marking a 29% year-over-year increase. Overall deal activity actually declined, but larger later-stage deals pushed up the total in what looks like a new normal for venture-backed agri-food tech, according to a new report from AgFunder.
Farm tech did see some exciting moves, with John Deere acquiring robotics company Blue River Technology for $305 million and DowDuPont acquiring farm management software platform Granular for $300 million. "Both exits were applauded by investors, as large agricultural corporates look to acquire the innovation they find difficult to foster in house," AgFunder chief executive officer Rob Leclerc said.
The report noted that, because they are no longer distracted by consolidation and pursuing merger-and-acquisition transactions, the major players' actions could be a signal that they will have more time -- and money -- to pursue more exits in 2018.
Monsanto's purchase of The Climate Corp. for $1 billion in 2013 was the last major exit for an farm tech start-up until 2017, creating impatience and even concern in the sector's venture capital community. The narrative changed, however, when John Deere and DowDuPont made their $300 million acquisitions.
"Both acquisitions were motivated by the corporates' desire for both technology and personnel," the report noted.
Mirroring the global venture capital markets, there was a considerable decline in deal flow (-17%) mostly due to a large contraction in seed-stage funding. Agri-food tech is maturing, but a loss of activity at the seed stage doesn't bode well for years to come, the report noted.
"Seed-stage funding dollars dropped by 27% in 2017, along with a 28% decline in the number of companies funded," AgFunder chief information officer Michael Dean said.
The loss of activity at the seed stage is also somewhat surprising considering the large number of accelerator programs and early-stage resources dedicated to agri-food tech across the globe, the report added.
Food ecommerce continued to dominate the downstream investment landscape as the allure of the more established players and their broader consumer market access proved too much for venture capital to resist, Dean noted. Online grocery start-ups raised $2.4 billion in 2017 – up 96% from 2016.
Agricultural biotechnology financing contracted 11% year over year to reach $670 million, yet the sector contained some of the largest deals of the year.
 "We saw the creation of two new ag tech unicorns as well as an ambitious vertical farming start-up with no revenue achieve a $200 million Series B round, led by the largest venture fund ever created. It looks like farm tech has finally gone mainstream," Dean said. Farm tech exclusively captures the companies with technologies in use on farms.
The $200 million Series B round for indoor agriculture start-up Plenty was the largest ever farm tech deal at the time of its announcement in July 2017, although by the end of the year, it had been overtaken by Indigo Agriculture. Plenty is an agricultural technology company that develops plant sciences for crops to flourish in a pesticide- and genetically modified organism-free environment.
Agribusiness marketplaces are quickly becoming the category to watch within farm tech, as Farmers Business Network (FBN) in the U.S. and Maihuolang in China became some of the best-funded farm tech start-ups. The category raised $511 million in 2017, representing 77% year-over-year growth; this included two rounds from FBN totaling $150 million.
Farm tech funding volumes increased 32% year over year, but deal activity declined 9% as larger and later-stage deals dominated the space in 2017.
The report noted that there is perhaps no more visible marker of the maturing of the farm tech start-up ecosystem than the growing values of the top farm tech deals. In 2016, only two top deals were valued at more than $50 million, but in 2017, half of the top 20 deals exceeded $50 million.
Syngenta Ventures was the most active strategic corporate venture capital in the fam tech space, making five investments in 2017. Also participating in deals were Monsanto Growth Ventures (with four deals), Maumee Ventures (three), BASF Venture Capital (three), Taylor Farms Ventures (two) and Cargill (one).
Read the full report.
Subscribe to Our Newsletters
Feedstuffs is the news source for animal agriculture
You May Also Like
---