Ag tech funding dialing back
Ag tech funding dialing back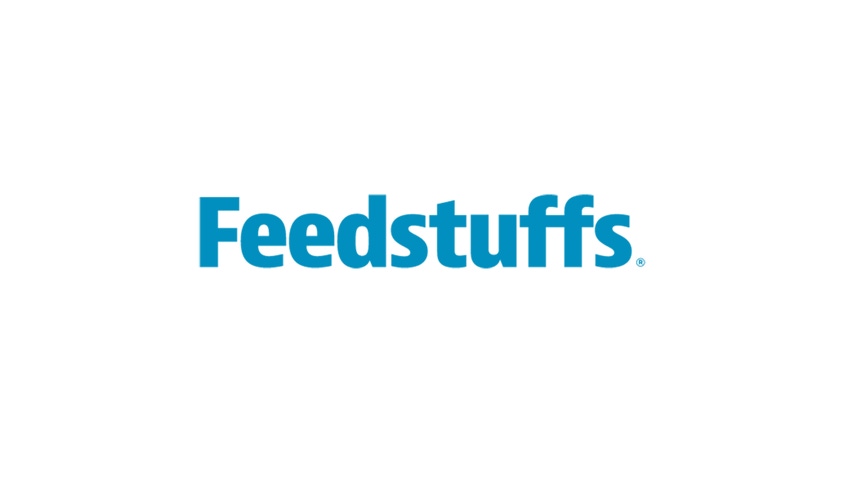 A TOTAL of $1.75 billion of venture investments were made in food and agricultural technology ("ag tech") across 307 deals in the first half of the year, according to the midyear 2016 "AgTech Investing Report" from AgFunder.
Investment by funding dollars declined 20% year over year, largely following the global venture capital markets, which fell 14% during the same period. Unlike the broader venture capital markets, however, ag tech recorded an uptick in deal activity and active investors in the sector.
Food ecommerce, biomaterials/biochemicals, soil/crop technology and precision agriculture drove top-line numbers for the first half of this year (Figure). Compared to last year, soil/crop technology, farm-to-consumer and biomaterials/biochemicals had noticeable upticks, while drones and robotics ($132 million) and food ecommerce ($556 million) fell. Food ecommerce experienced a large pullback in 2016, with several companies announcing closings or scale-backs.
By comparison, ag tech investment activity increased in the first half, with 307 deals reported — a 7% increase from the 2015 first half (285 deals) and a 25% increase from the 2015 second half (245 deals).
Seed stage investment continues to drive ag tech investment, representing 52% of deals recorded. The total size of seed stage investments grew, with 159 seed stage deals raising $104 million in the first half of 2016, compared to 260 deals raising $130 million for all of 2015.
"This activity may reflect an increase in new accelerators and other start-up resources focused on the sector — we tracked the launch of 12 new programs in 2016 — spurring entrepreneurial activity and giving entrepreneurs the start-up funding and support they need to bring new technologies to light," the report notes.
Drones and robotics start-ups raised $132 million during the half, which is 32% less than the year-ago period. Despite the pullback in drones/robotics funding dollars, it was the third most active subsector, with 26 deals.
"The decrease was largely in drones, where many investors have already made bets and are either managing current investments, waiting for the technology ecosystem to develop or regulatory environment to mature," the report explains.
Food ecommerce and biomaterials/biochemicals were the outliers during the half, together representing $807 million in funding across 86 of the 307 total deals.
Precision ag start-ups raised $333 million during the first half of 2016, slightly more than half of what was raised during all of 2015 ($661 million). Defined as companies that help farmers grow and manage crops and livestock using digital tools and hardware, they come from the following subsectors: drones and robotics; decision support tech; irrigation and water, and smart equipment and hardware.
Farmers Edge captured two funding rounds during the first half of 2016, raising $41 million in January from existing investors Kleiner Perkins, Mitsui & Co. and real estate company Osmington and then raising a further $3 million in May from Osmington.
FarmLink, another software-based technology firm, also raised funding during the half but did not disclose its investors. While investment in drone start-ups fell during the first half, imagery analysis was still popular among investors. Canadian start-up Resson raised $11 million in a Series B from Monsanto Growth Ventures and others.
A growing emphasis on the need for high-quality data prompted successful funding rounds for start-ups like drone sensor company SlantRange, aquaculture sensing business The Yield and ground-level weather data start-up Understory.
The U.S. captured 53% of all deals in the first half of the year, down from 58% in 2015. Start-ups are cropping up across the globe, with 39 countries represented so far in 2016. Some new or less common representations include Costa Rica, Portugal, Finland, Russia, Turkey, United Arab Emirates, Denmark, Indonesia and Ecuador. Canadian start-ups had a particularly strong showing, with 22 deals raising a total of $91 million.
California still dominates among the U.S. states, with 60 ag tech start-ups receiving funding and accounting for more than 53% of all funding raised in the first half. However, the report notes that "with innovation centers and accelerators cropping up all across the U.S., the spread of start-ups is continuing."
AgFunder is an online investment platform for food and agriculture technology that helps accredited and institutional investors discover and invest in technologies that transform the agriculture industry.
Volume:88 Issue:09
Subscribe to Our Newsletters
Feedstuffs is the news source for animal agriculture
You May Also Like
---