Ag losses from Irma estimated at over $2.5b
Ag losses from Irma estimated at over $2.5b
State officials travel to Washington, D.C., to push for disaster assistance.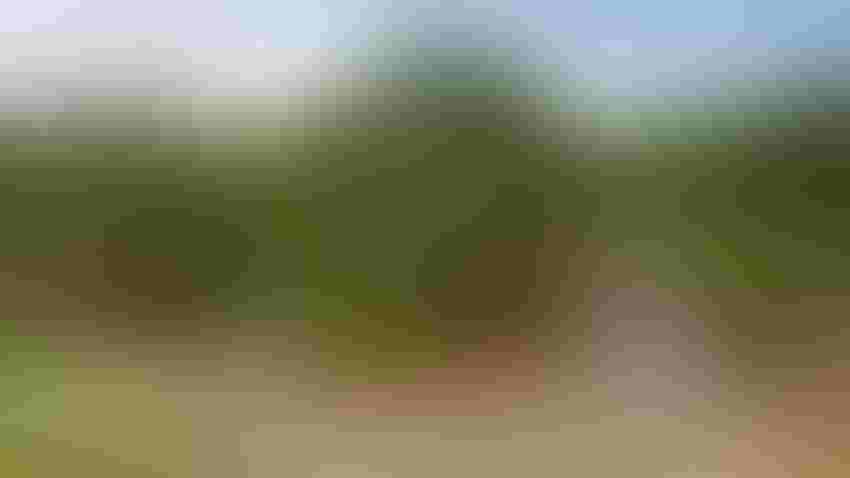 The Florida commissioner of agriculture Adam Putnam and Gov. Rick Scott traveled to Washington, D.C., this week to discuss the recent agricultural damage caused by Hurricane Irma and to request federal assistance. It is estimated that Irma caused more than $2.5 billion in losses for the state's agriculture industry, including more than $760 million in losses for Florida citrus crops.
"You can stand in any orange grove in Florida right now and listen to the fruit hitting the ground like rainfall because of the longer-term damage that continues to play out," he said. "You can walk through any grove in Florida and smell the rot of fruit that was just weeks away from being harvested."
For the first time in years, he said the state's crop may have been larger than the year before.
Danielle Daum said her family's farm, Happiness Farms Inc., in Lake Placid, Fla., suffered extensive losses. "When Hurricane Irma hit, we felt physically ill," Daum said. "We knew that no matter what path she took, we had the potential to lose so much."
The third-generation caladium and citrus grower was hit hard. Winds of more than 115 mph knocked down more than three-quarters of the fruit from the citrus trees. Heavy rains flooded acres of caladium fields.
Before Hurricane Irma made landfall, it was going to be a good year for the family business. The citrus crop was abundant and beautiful, despite a constant battle with citrus greening. "Contracts on the fruit had been signed, and the harvesting equipment had been delivered to our groves," Daum said. "You can't even imagine the feelings we had, knowing that we were going to lose that fruit to the storm and have no path to recovering those losses."
Florida has a diverse agriculture industry, much of which was affected by the hurricane. A report issued recently by Putnam showed that losses included the following:
Beef cattle, $237,476,562.

Aquaculture, $36,850,000.

Fruits and vegetables (excluding citrus), $180,193,096.

Greenhouse, nursery and floriculture, $624,819,895.

Field crops, $62,747,058.
Putnam noted that even greater economic losses will likely be incurred due to the loss of future production and the cost to rebuild infrastructure.
Last week, Scott activated a $25 million Florida Citrus Emergency Loan Program to support citrus growers affected by the storm, but Scott and Putnam are pushing for additional disaster assistance as many of the products grown in Florida are not covered under federal disaster assistance programs.
"The one area that doesn't historically have a standing program of assistance is disaster assistance for agriculture, for the things we grow in Florida," Putnam said. "Florida agriculture has historically been the zebra of American agriculture. Most U.S. ag policy is designed for Midwestern program crops.So, dragon fruit and jackfruit and avocados in Homestead and the citrus industry throughout the state and the winter vegetable industry historically have not had the risk management tools or disaster assistance tools that other parts of U.S. agricultural commodities have had, which is why we're here."
Putnam asked that disaster assistance for agriculture relief be included in the bill that's moving this week. "I know that's a short turnaround; I know that's a heavy lift, but time is of the essence for supporting growers who have between 50% and 100% of their crop on the ground."
Putnam pointed out that he will put zero stock in the U.S. Department of Agriculture's official crop estimate to be released Oct. 12, explaining that there is no way to have an accurate count when the damage from Irma is ongoing.
"We're looking at catastrophic losses across these commodities, and so with that, I'll close by saying our ask is that the bill that the House will take up this week include the $2.5 billion to be directed to the USDA for the USDA to then administer the program."
The bill, introduced by House lawmakers this week in response to a request by the Trump Administration, would provide $36.5 billion in emergency funding for natural disasters that have ravaged the U.S. this year.
Subscribe to Our Newsletters
Feedstuffs is the news source for animal agriculture
You May Also Like
---