Ag looks for stronger focus in next NAFTA negotiations
Ag looks for stronger focus in next NAFTA negotiations
Chief ag negotiator nominee calls for laying new groundwork for future trade deals.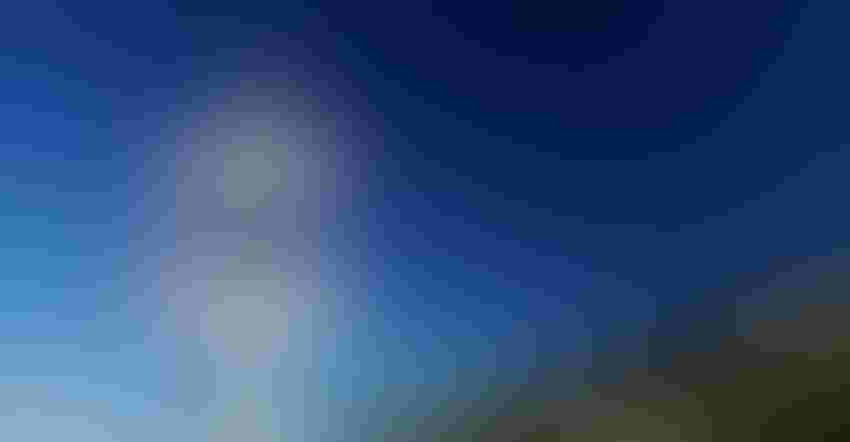 There's a growing desire to pick up the pace of agricultural issues in the fourth round of North American Free Trade Agreement (NAFTA) negotiations slated for Oct. 11-15.
During a Washington International Trade Assn. event, Secretary of Agriculture Sonny Perdue said he was "somewhat disappointed" with the pace of the negotiations. He said round 4 had the potential to begin to address some sticky agricultural issues, such as dairy and poultry trade with Canada and produce concerns, particularly with Mexico.
House Agriculture Committee chairman Michael Conaway (R., Texas) said Perdue hit the nail on the head when he said it's time to stop circling the ring in NAFTA negotiations and begin laying out concrete agricultural proposals.
Conaway is sending a delegation of fellow committee members to Ottawa, Ont., over the weekend to engage on production agriculture issues in advance of the next round of NAFTA negotiations. 
"I know our delegation is eager to get to Ottawa and communicate a sense of urgency to negotiators. We're serious about getting this done, and we need our Canadian counterparts to understand that time is of the essence here," Conaway said in a statement.
Gregg Doud, President Donald Trump's nominee for chief agricultural negotiator, sat before the Senate Finance Committee on Thursday afternoon. He said the first thing needed is to preserve NAFTA and added that there are opportunities to do better in NAFTA. In regard to specialty crop issues, he said it will be important to make sure that whatever is drawn together specifically to protect those growers doesn't end up hurting the rest of agriculture.
Doud, who has spent much of his career advocating for trade both on the legislative side and for agriculture industry groups, said when it comes to agriculture and trade, it is all for one and one for all. He said he'll be looking at what can be done to have everyone in agriculture pull together to develop an agreement everyone can support.
"I don't like going backwards," Doud said. "NAFTA is critically important to agriculture. We will not go backwards. I have no intention of that on my watch."
New way of doing trade
Doud noted that when it comes to trade agreements, "U.S. agriculture plays offense" -- but more needs to be done to find new markets. In his opening comments to the committee, he said one area where work is needed is Japan.
"We are at a particularly critical juncture in terms of our competitiveness for U.S. meat exports into Japan. Failure to address this situation immediately does not bode well for our fiercely competitive and rapidly expanding production of beef, pork and poultry. In fact, this is not only true for Japan but for all Southeast Asia as well," he told the Senate Finance Committee members.
Doud said India is another nation that, before long, could grow to become the most heavily populated nation on the planet and represents great potential for expanding trade.
"Keeping in mind that the evolution of more liberalized trade in agricultural products takes a great deal of patience, we must also get started today in planting new trees of market access, even though it may take time before we're able to enjoy some shade from such efforts," he said.
Earlier this week, U.S. Wheat Associates (USW) and the National Association of Wheat Growers (NAWG) strongly urged the Office of the U.S. Trade Representative (USTR) to pivot from renegotiating existing free trade agreements to negotiating new deals, as Trump repeatedly promised both as a candidate and since taking office.
The U.S. and South Korea yesterday pledged to begin negotiations on aspects of the U.S.-Korea Free Trade Agreement (KORUS). While the wheat industry does not object, in principle, to modernizing trade agreements, such as the ongoing negotiations to update NAFTA, KORUS is the most recent trade agreement for the U.S. and is barely a quarter of the way through full implementation. It also passed with strong bipartisan support in Congress after being negotiated under two separate administrations.
NAWG chief executive officer Chandler Goule said, "While we disagreed, the President made clear that he did not support the Trans-Pacific Partnership. We were promised a series of bilateral trade agreements in its place. USTR has limited resources. It is time to get past plowing the same fields and start opening ground in new markets. Right now, we are standing around watching the world pass us by on trade agreements."
USW and NAWG recently weighed in against withdrawing from KORUS for fear of market disruptions and concern that the U.S. will lose leverage and incentives to negotiate good trade deals in the future.
"I'm glad to see we're not making any rash decisions about withdrawing from trade agreements, but we need to see more than that," USW president Vince Peterson said. "In the decade since KORUS was negotiated, we have no new trade agreements and zero additional market access for wheat farmers. The Administration has committed to 'do no harm' for agriculture, but we think there is harm in not negotiating new agreements."
The U.S. has not completed any new trade agreements since KORUS was signed in 2007 and has withdrawn from the Trans-Pacific Partnership. Over the same period, wheat export competitors have been significantly more active in signing new free trade agreements, the groups noted.
Subscribe to Our Newsletters
Feedstuffs is the news source for animal agriculture
You May Also Like
---