Ag influence looks to expand at CFTC
Ag influence looks to expand at CFTC
Resignation of CFTC commissioner Bowen opens up door for four new nominees to join five-person commission.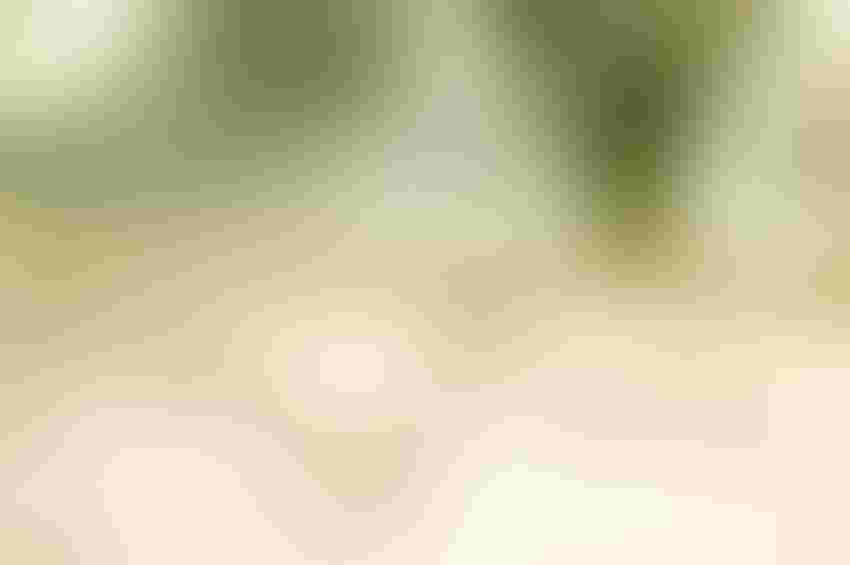 Agricultural groups have consistently called for commissioners of the Commodity Futures Trading Commission (CFTC) to possess a strong background in agriculture in order to properly represent farmers and stakeholders in the commodity trading markets. While that has not been the case for years, it looks like at least two nominees possess the qualifications the industry has been seeking as a complete changing of the guard gets underway in the next few months.
Today, only acting chairman Christopher Giancarlo and commissioner Sharon Bowen sit on CFTC, but not for much longer. On Tuesday, following a Market Risk Advisory meeting, Bowen said she will be resigning in the next several months, noting that since the departure of former chairman Timothy Massad "the work of this agency has been hampered by only having a two-person commission when we should be a five-person commission."
"Having just two commissioners makes routine business difficult but makes important policy decisions almost impossible. Without a full complement of commissioners to consider the far-reaching implications of our decisions, we are frozen in place, while the markets we regulate are moving faster every day. This fact is intolerable to me," Bowen said, adding that she hopes leaving early will "inspire the key decision-makers to confirm four nominees as soon as possible."
The commission has not had a full slate of commissioners since 2014. They are typically split by party-line representation, with the chairman typically aligning with the party of the President in power.
President Donald Trump has nominated Brian Quintenz – who was previously nominated by President Barack Obama – for one of the spots. Although Quintenz does not have direct agribusiness involvement with the markets, his nomination hearing in 2016 revealed that he has strong connections and respect for people involved in agriculture.
The grand slam for those in the agribusiness community is the nomination of Dawn Stump who knows the issues facing farmers and agribusiness hedgers. She currently runs Stump Strategic, which focuses on commodity and financial markets and has a strong knowledge base about issues facing farmers. Throughout her 20-year career that combines experiences in both the public and private sectors, Stump has served in senior staff positions in both the Senate and House. She has managed issued pertaining to the oversight of CFTC and also has been head of government affairs for the Futures Industry Assn.
Russ Behnam looks to be the Democrat nominee. Behnam currently serves as senior counsel to Senate Agriculture Committee ranking member Sen. Debbie Stabenow (D., Mich.), which also means he brings a strong understanding of the importance of agriculture regarding futures markets.
Often, a Republican and Democrat nominee are paired together to avoid partisan politics. The resignation of Bowen may smooth out that process and prevent Stump's approval from being left off the floor vote docket.
"Agribusinesses are very excited about the process of getting commissioners at the CFTC who understand agriculture," said Todd Kemp, senior vice president of marketing and treasurer at the National Grain & Feed Assn. "When we have commissioners who understand from the start issues that are important to our industry and we don't have to go in and educate them, it's a huge bonus."
Kemp added that the influence on the commissioner panel will assist in outstanding rules, such as the position limits rule, as well as the day-to-day operations and understanding the roles of bona fide hedgers.
Giancarlo will sit before the Senate Agriculture Committee for a nomination hearing on Thursday.
A large coalition of agricultural groups has written in support of Giancarlo's nomination. The letter states that, during his tenure, Giancarlo has visited a number of farmers and agribusiness facilities to learn about the industry firsthand from actual commodity producers and market participants.
"We believe Mr. Giancarlo, if confirmed, will strike the right balance for overseeing CFTC's regulation of the financial and commodity markets. This includes providing for reduced systemic risk, ensuring market integrity and regulatory consistency while also considering the important role these markets play in the ability of commercial end users to effectively and efficiently hedge their commercial risks," the letter adds.
No hearing date has been set for the remaining nominations, but if the new Democrat nominee is named swiftly, a full commission could finally be back in place before the end of the year.
Subscribe to Our Newsletters
Feedstuffs is the news source for animal agriculture
You May Also Like
---