Ag groups welcome Japan deal
Ag groups welcome Japan deal
Japan represents crucial market for many agricultural products, including beef, corn, pork, egg products and chicken.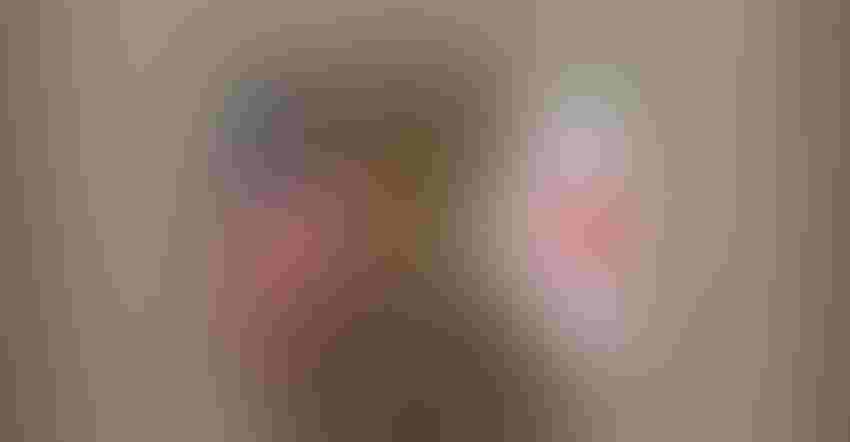 Top U.S. agricultural exports to Japan currently include beef, corn, pork, soybeans and wheat, and all of those industries welcomed the recent news of a trade deal between the two countries that is set to be finalized over the next month.
Japan is the leading market for U.S. egg product exports and the second-largest market for U.S. turkey exports. Japan also is a very promising market for U.S. chicken companies that are willing to provide the specific chicken cuts Japanese buyers are seeking.
"Frozen chicken, turkey and processed egg products will receive favorable tariff reductions, enabling our products to compete more effectively with those of countries in the Trans-Pacific Partnership," the USA Poultry & Egg Export Council, the National Chicken Council, the National Turkey Federation and the United Egg Producers said in a joint statement issued Monday.
President Donald Trump specifically noted corn as a commodity that could see purchases increase. "This is very encouraging news," National Corn Growers Aspresident Lynn Chrisp said. "Japan is the second-largest purchaser of U.S. corn and has been an important, long-standing trading partner with America's corn farmers. We hope the next stage of negotiations are successful in enhancing rules of trade and building on this strong relationship."
U.S. Grains Council president and chief executive officer Ryan LeGrand said while some details are yet to be worked out, lowering market access barriers with one of the U.S.'s most valuable and loyal grain buyers is a critical win-win.
"Japan is a deeply valued trading partner for U.S. grain farmers, currently the second-largest buyer of U.S. corn and a significant buyer of U.S. sorghum and U.S. barley for food and feed purposes. Japan is also a partner with which we hope to build a growing ethanol market," LeGrand said in a statement.
"Combined with reductions or eliminations in agricultural tariffs that coincide with those under the Comprehensive & Progressive Agreement for Trans-Pacific Partnership (CPTPP) and the [European Union]-Japan Economic Partnership Agreement, a new agreement with Japan will allow our farmers a level playing field with our competitors," LeGrand added.
Wheat groups said the new agreement helps protect U.S. wheat exports that represents about 50% of the sophisticated and demanding Japanese wheat market, with average annual sales of about 3 million metric tons that are currently worth about $700 million per year.
"Chief Agricultural Negotiator Gregg Doud and USDA undersecretary Ted McKinney deserve special recognition for their efforts," U.S. Wheat Associates president Vince Peterson said. "They immediately understood what was at stake for wheat farmers without a trade deal and made this outcome a priority. We also thank government officials and our flour miller customers in Japan for their forward-thinking approach to the situation."
Japan is a top 10 export market for soybeans. "Along with more stability for soybean exports to Japan, this [free trade agreement] also brings potential to increase pork and beef exports, a value-add opportunity for soybeans and way to create more jobs here in the U.S.," Davie Stephens, president of the American Soybean Assn., said.
U.S. Meat Export Federation (USMEF) president and CEO Dan Halstrom said the announcement is tremendous news for everyone in the red meat supply chain, because it will level the playing field for U.S. pork and beef in the world's most competitive red meat import market. "It is also a very positive development for our customer base in Japan, which USMEF and our industry partners have spent decades building. These customers have been very loyal to U.S. pork and beef, but our exports to Japan could not reach their full potential under Japan's current tariff structure," Halstrom said in a statement.
The National Pork Producers Council (NPPC) welcomed the trade deal, as Japan imported 25% of total U.S. pork exports last year. NPPC president David Herring, a pork producer from Lillington, N.C., said, "We look forward to rapid implementation of the agreement as international competitors are currently taking U.S. pork market share through more favorable access."
Dr. Dermot Hayes, an Iowa State University economist, estimates that exports to Japan will grow from $1.6 billion in 2018 to more than $2.2 billion over the next 15 years as a result of the U.S. pork industry getting market access in Japan as favorable as its competitors.
Despite steep tariffs, the U.S. exported more than $3.6 billion in beef and pork to Japan last year, the North American Meat Institute said. "The Meat Institute applauds the Trump Administration for negotiating better access to a critical and growing market for American beef and pork," Meat Institute CEO Julie Anna Potts said. "The U.S. will be better able to compete with the Comprehensive & Progressive Trans-Pacific Partnership nations and the European Union for valuable market share."
In an interview just days before the deal was announced, U.S. Dairy Export Council president and CEO Tom Vilsack said a trade agreement with Japan would be "tremendous opportunity" for U.S. dairy exports if it is as good a deal or better than the Trans-Pacific Partnership as it could "double the volume that we sell to Japan and potentially triple cheese sales."
Subscribe to Our Newsletters
Feedstuffs is the news source for animal agriculture
You May Also Like
---