Ag groups urge Congress, President to prevent rail shutdown
Ag groups urge Congress, President to prevent rail shutdown
Rail strike combined with current transportation challenges would be catastrophic for U.S. economy.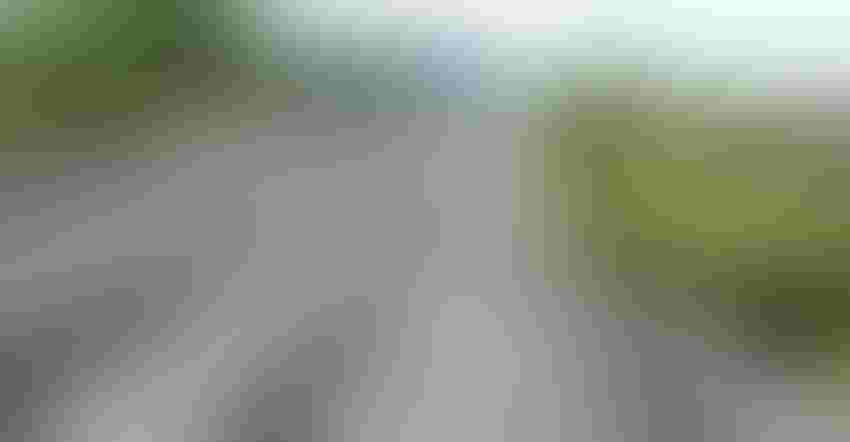 The National Grain and Feed Association (NGFA) and 192 other members of the Agricultural Transportation Working Group are urging Congress to prepare to prevent a rail strike or lockout, which would "lead to shutdowns of rail-dependent facilities resulting in devastating consequences to our national and global food security."
The Biden administration successfully brokered an agreement between the National Railway Labor Conference, which represents railroads, and 12 rail labor unions on Sept. 15. However, two unions have voted against ratifying the agreement while members of four other unions continue to review it. A strike could begin as soon as Nov. 19.
"Congressional action will be necessary if the parties fail to reach agreement," stated the food and agriculture groups in a Nov. 3 letter to House Speaker Nancy Pelosi, D-Calif., Senate Majority Leader Chuck Schumer, D-N.Y., Senate Minority Leader Mitch McConnell, R-Ky., and House Minority Leader Kevin McCarthy, R-Calif. "Resolution of this dispute prior to Nov. 19 is necessary to ensure rail service continues uninterrupted. Adding urgency to this matter, critical inputs and agricultural products such as ammonia shipments could be embargoed starting on Nov. 14."
A rail strike combined with existing challenges in the rail system would be "catastrophic" for the U.S. economy, the groups noted, especially considering the current challenges in other modes of transportation, including trucking shortages and record low water levels on the Mississippi River hindering barge shipments.
The groups urged lawmakers to be prepared to act quickly when Congress is back in session on Nov. 14.
The letter to Congress follows another one sent last week by more than 300 agriculture-related organizations, including the American Farm Bureau Federation, that urged President Biden to continue to work with the railroad unions and railroads to ensure that the tentative agreement he helped broker this summer is ratified by the parties.
The ag groups expressed concern that two unions rejecting the agreement may lead others to follow suit.
"If that were to be the case, we could witness a strike that would shut down the entire freight rail system. Because the White House played such a central role in the process, we believe it can be helpful in continuing to move the process forward in a positive direction. Otherwise, Congress will be called upon to act," they wrote.
Under the Railway Labor Act, Congress can impose a resolution from Biden's Presidential Emergency Board or order the trains to operate as usual with an extension of negotiations. Because congressional lawmakers won't be returning to Capitol Hill until the week after the midterm elections on Nov. 8, farmers and ranchers are already sending emails to their lawmakers asking them to prevent a shutdown.
Subscribe to Our Newsletters
Feedstuffs is the news source for animal agriculture
You May Also Like
---