Ag groups push for USMCA approval
Ag groups push for USMCA approval
In a letter sent to Congress, more than 950 groups call for ratification of USMCA.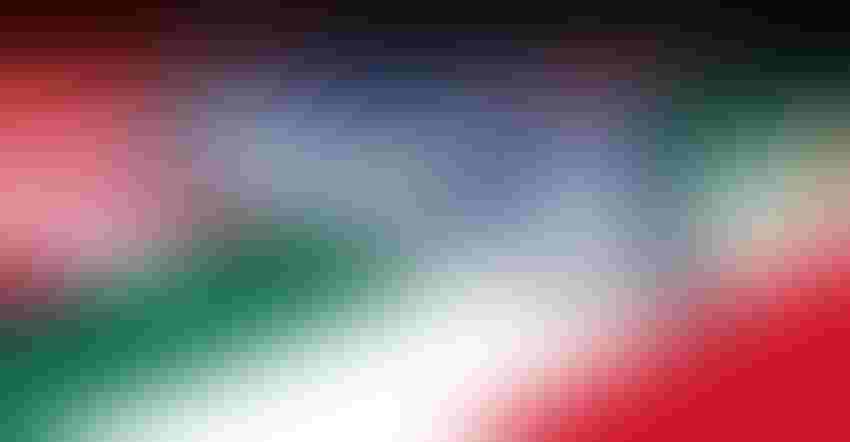 MEXICO FALLS SHORT ON USMCA: Mexico's move away from agricultural biotechnology does not meet standards set in USMCA trade agreement.
wildpixel/iStock/GettyImagesPlus
Nearly 1,000 broad-based organizations representing U.S. food and agriculture called on Congress to swiftly ratify the U.S.-Mexico-Canada Agreement (USMCA).
In a letter sent to Congress, more than 950 groups representing the U.S. food and agriculture value chain at the national, state and local levels called on Congress to support ratification of USMCA. The letter reiterates that USMCA will benefit the U.S. agriculture and food industry while providing consumers an abundant supply of safe, high-quality human and animal food at competitive prices.
"Canada and Mexico represent two of our most critical markets," North American Meat Institute president and chief executive officer Julie Anna Potts said, "making up nearly 30% of beef exports and 40% of pork exports. Swift ratification of the USMCA would benefit American consumers and the meat and poultry industry while making a significant investment in our economy."
The dairy industry noted USMCA meets the U.S. dairy industry's top priorities to ensure a more level playing field, including preserving duty-free market access to Mexico, eliminating the unfair Canadian Class 7 pricing program and increasing market access to the Canadian market, said Michael Dykes, D.V.M., president and CEO of International Dairy Foods Assn (IDFA).
"The U.S. dairy industry, which supports more than 3 million jobs in the United States and pumps $620 billion into the U.S. economy, is making a strong appeal to Congress to vote to ratify this important trade deal. USMCA will ensure that our dairy industry grows valuable market share and continues to be viewed by our North American customers as a reliable supplier," Dykes added.
Randy Gordon, president and CEO of the National Grain and Feed Assn., added the trade accord improves market access for several U.S. agricultural products and contains significant improvements that will facilitate more seamless cross-border trade, particularly between the United States and Mexico.  
"Specifically, for the grain and oilseed sector, the accord contains provisions that will facilitate more timely resolution of sanitary and phytosanitary issues that may arise in cross-border shipments, and will do so in a science-based manner in accordance with World Trade Organization protocols and existing international conventions. Further, the agricultural biotechnology provisions will encourage regulatory coherence among all three countries," Gordon said.   
Over the last 25 years, U.S. food and agricultural exports to Canada and Mexico have more than quadrupled under NAFTA – growing from $9 billion in 1993 to nearly $40 billion in 2018 and helping to support more than 900,000 American jobs in food and agriculture and related sectors of the economy. USMCA builds on the success of the NAFTA agreement, makes improvements to further enhance U.S. food and agricultural exports to our neighbors, and would deliver an additional $2.2 billion in U.S. economic activity.
The International Trade Commission's recent report on USMCA confirmed that the agreement will improve market access for U.S. farmers, ranchers and food producers, as well as positively impact both the U.S. agriculture sector and the broader national economy. 
Gordon also noted that USMCA's speedy ratification is "absolutely essential if the United States is to be viewed as a reliable partner in negotiating much-needed future trade agreements with Japan and other countries that are so important to U.S. agriculture and our nation's economic growth and job creation." 
Subscribe to Our Newsletters
Feedstuffs is the news source for animal agriculture
You May Also Like
---