Ag equipment sales take hit in 2020
Ag equipment sales take hit in 2020
COVID-19 causing uncertainty in farm income and ag equipment purchases for year.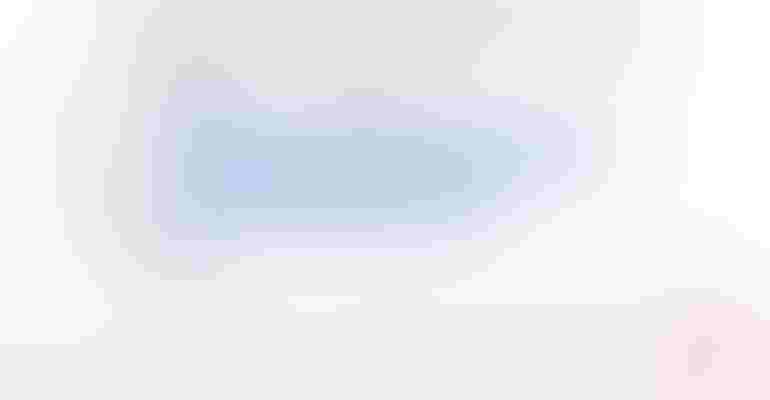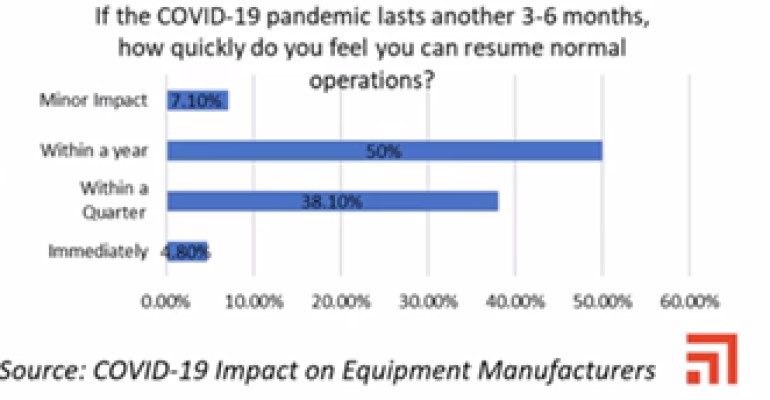 Benjamin Duyck, director of market intelligence for the Association of Equipment Manufacturers (AEM), noted that the worst outlook for 2020 projects a 26% reduction in agricultural equipment sales. In addition to COVID-19, Duyck said a lot of uncertainty remains stemming from the sources of demand for food and, subsequently, equipment.
"Ag equipment is taking a hit in 2020, but there's a possibility of a rapid rebound," he said.
Duyck said AEM has surveyed its members regarding the perceived impact of the COVID-19 pandemic. The survey revealed that 98% of members saw a very negative or moderately negative impact on their specific supply chain. As for the perceived impact on the overall equipment industry, 57% of members felt there was a very negative impact, and another 43% perceived a moderate negative impact.
The survey did note that 62% of members feel that industry conditions will improve for the remainder of the year.
Likewise, when asked how quickly they feel that they can resume normal operations if the COVID-19 pandemic lasts another three to six months, 50% said within a year, and 38% said within a quarter.
Unit sales of agricultural tractors and self-propelled combines in the U.S. rose in April 2020, putting total unit sales year to date roughly flat with 2019, according to the latest data from AEM.
Total U.S. farm tractor sales rose 12.3% in April compared to 2019, while U.S. self-propelled combine sales inched up 4.1% in April. Only heavy-duty tractors (100 hp-plus, articulated, four-wheel drive) had lower unit sales in the U.S. for the month. That puts total year-to-date sales of all farm tractor units down 0.6% for 2020 and combine sales down 10.1% in the same period.
For Canada, tractor sales in April fell across all segments except for mid-range units (40-100 hp), leading to an overall decline of 5.7% in tractor sales; self-propelled combines followed trend, losing 29.9%. That put Canada's overall farm tractor sales down 13.1% for the year to date in 2020 and combine sales down 34.6%.
"When you look at March and April sales together, instead of seeing a month of significant year-over-year declines followed by a month of healthy gains, you should, instead, see two months that performed as expected given the current situation." said Curt Blades, AEM senior vice president of Ag Services. "The COVID-19 crisis is certainly causing some uncertainty in farm income and ag equipment purchases for the balance of the year."
Subscribe to Our Newsletters
Feedstuffs is the news source for animal agriculture
You May Also Like
---