Ag broadband coalition hails Precision Agriculture Connectivity Act
Ag broadband coalition hails Precision Agriculture Connectivity Act
Legislation will facilitate deployment of broadband internet access in rural America.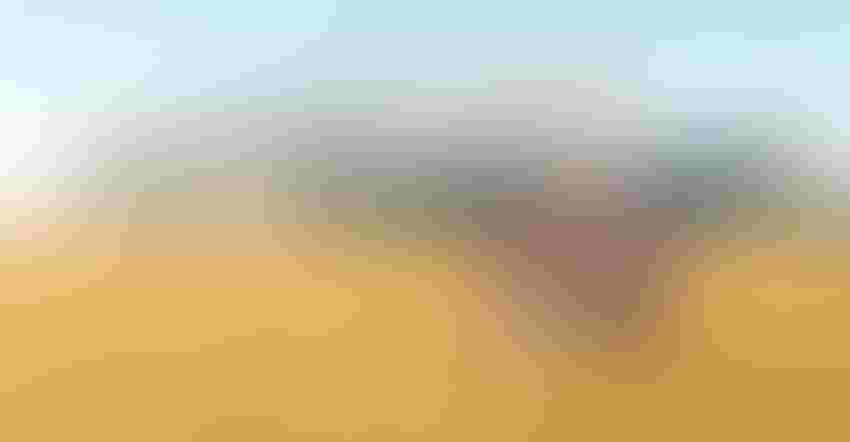 The Agricultural Broadband Coalition applauded bipartisan leaders in the House and Senate for introducing on Thursday the Precision Agriculture Connectivity Act of 2018, a milestone piece of legislation that will help revolutionize farming across the U.S.
The legislation, which was introduced in the Senate by Sens. Roger Wicker (R., Miss.) and Amy Klobuchar (D., Minn.) and in the House by Reps. Bob Latta (R., Ohio) and Dave Loebsack (D., Iowa), will help facilitate the deployment of broadband internet across rural America, including ranchland and cropland, where broadband connectivity is increasingly essential for production agriculture.
"Bringing together the Agriculture Department, the Federal Communications Commission (FCC) and public and private stakeholders to address the needs of precision agriculture ensures current and future generations of farmers and ranchers will have the necessary connectivity to achieve optimal yields, lower environmental impact and maximize profit," American Farm Bureau Federation president Zippy Duvall said. "Broadband deployment in un-served and underserved croplands and ranchlands is essential to farmers and ranchers who produce the food, fuel and fiber across the United States and around the world."
Association of Equipment Manufacturers senior director Nick Tindall, who is also chair of the Agricultural Broadband Coalition, said farm equipment manufacturers applaud the lawmakers for "working to make sure the federal government evolves along with the technology that has revolutionized modern agriculture. This legislation creates a clear mandate for the FCC to work with other branches of government to develop a comprehensive strategy to both update our rural infrastructure and ensure that those investments meet the needs of farmers and ranchers and the machinery on which they rely to feed the world."
The Precision Agriculture Connectivity Act of 2018 creates the Task Force for Meeting the Connectivity & Technology Needs of Precision Agriculture in the United States. Within a year, the task force is intended to bring together public and private stakeholders to evaluate current programs affecting broadband internet access on cropland and ranchland, identify and measure existing gaps in coverage and develop policy recommendations to address that gap. The task force is also charged with developing specific steps FCC, the U.S. Department of Agriculture and other federal agencies can take to address gaps in coverage.
The Agricultural Broadband Coalition said it hopes Congress will take up and pass the legislation in order to help facilitate greater access to broadband internet access in cropland and ranchland areas.
Subscribe to Our Newsletters
Feedstuffs is the news source for animal agriculture
You May Also Like
---