ADM Q1 results hurt by lower exports, weak margins
ADM Q1 results hurt by lower exports, weak margins
Corn Processing profit increases slightly, while Oilseeds earnings show significant declines.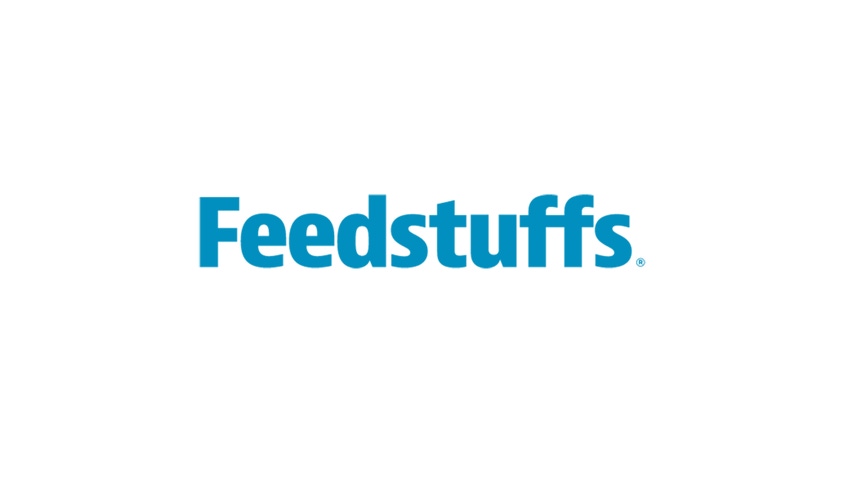 Low export volumes and weak margins contributed to lower-than-expected first-quarter financial results for Archer Daniels Midland Co. (ADM) for the period ended March 31, 2016, the company announced this week.
ADM reported adjusted earnings per share of 42 cents, down from 78 cents in the same period last year. Included in these results was a loss of 8 cents per share related to updated portfolio valuations in an investment joint venture. Adjusted segment operating profit was $573 million, down 36% from $892 million in the year-ago period. Net earnings for the quarter were $230 million, or 39 cents per share, and segment operating profit was $573 million.
"Challenging market conditions continued in the first quarter, particularly affecting Ag Services," ADM chairman and chief executive officer Juan Luciano said. "Low U.S. export volumes and weak margins continued, and in the quarter, poor results from the global trade desk impacted results for Ag Services."
Luciano said corn segment results improved compared to the first quarter last year, led by a strong performance in sweeteners and starches. In terms of oilseeds, he said global protein demand remained solid but added that first-quarter results were affected by weak global crush margins.
"During the quarter, we continued to advance our strategic plan. We acquired a controlling stake in Harvest Innovations, enhancing ADM's plant protein, gluten-free ingredient portfolio," Luciano said.
ADM also purchased a corn wet mill in Morocco that will further expand the company's global sweetener footprint.
Additionally, ADM opened a new, state-of-the-art flavor creation, application and customer innovation center in Cranbury, N.J.
As part of ongoing portfolio management efforts, the company reached an agreement to sell its Brazilian sugarcane ethanol operations.
Luciano said ADM achieved almost $50 million of run-rate savings in the quarter and remains on track to meet a $275 million target by the end of the calendar year.
"The first half of the year continues to present a challenging environment. However, we are cautiously optimistic that reduced South American soybean and corn production could bring improved soybean crush margins and merchandising opportunities in the second half of the year," he said.
Ag Services earnings decline
ADM said operating profit for the Agricultural Services segment was $76 million, down $118 million from the year-ago quarter.
Merchandising and handling earnings declined $83 million to $24 million, primarily due to a challenging merchandising environment that continued due to weak U.S. export competitiveness, lower North American volumes and margins and a quarterly loss for the global trade desk compared to positive results last year. Losses from the global trade desk were caused, in part, by unfavorable merchandising positions, the company said.
Transportation results declined $28 million to $4 million due to reduced U.S. exports and high water conditions that resulted in lower barge volumes and higher operating costs.
Milling and other had a solid quarter, but results were down $7 million to $48 million due to lower grain and feed margins.
Corn Processing earnings up
Corn Processing operating profit increased from $127 million to $129 million, according to ADM.
Sweeteners and starches results improved $56 million to $141 million as the business continued to perform well, with an improved cost environment driven by strong capacity utilization.
Bioproducts results were down from $42 million to a loss of $12 million due primarily to ongoing challenging conditions in the global lysine market. Additionally, ethanol margins continue to be affected by high industry production levels that caused inventories to build throughout the quarter, ADM noted.
Oilseeds earnings lower
Oilseeds operating profit of $261 million decreased $231 million from the strong year-ago results.
Crushing and origination operating profit of $120 million declined $214 million from last year's high levels.
"Global soybean crush and origination results were down significantly due to lower global margins resulting from increased Argentine (soybean) meal exports and significantly reduced U.S. meal exports. In addition, lower softseed crush volumes and weaker Brazilian commercialization, which slowed throughout the quarter, negatively impacted results," the company noted.
Refining, packaging, biodiesel and other generated a profit of $79 million for the quarter, down $11 million from year-ago results, with stronger results from North America and Europe offset by weaker results in South America. With the sale of the Cocoa business in October 2015, results decreased $24 million compared to last year.
Oilseeds results in Asia for the quarter declined $6 million from the year-ago period, due primarily to Wilmar's lower fourth quarter earnings.
WFSI operating profit was $70 million in the first quarter. Results included operational start-up costs for the Tianjin Fibersol facility in China and the Campo Grande specialty protein complex in Brazil. Excluding these start-up costs, results improved by about $5 million from prior year results with solid performance from WILD Flavors and higher results from specialty proteins. With more than 900 revenue synergy projects identified, WFSI remains on track to achieve its 2016 targets.
Subscribe to Our Newsletters
Feedstuffs is the news source for animal agriculture
You May Also Like
---