AASV Coverage: Technology key to ag's future
AASV Coverage: Technology key to ag's future
Dr. Lowell B. Catlett believes next 25 years offer animal producers, meat industry and researchers a golden period when more people than ever before can have meat in their diets as worldwide demand doubles.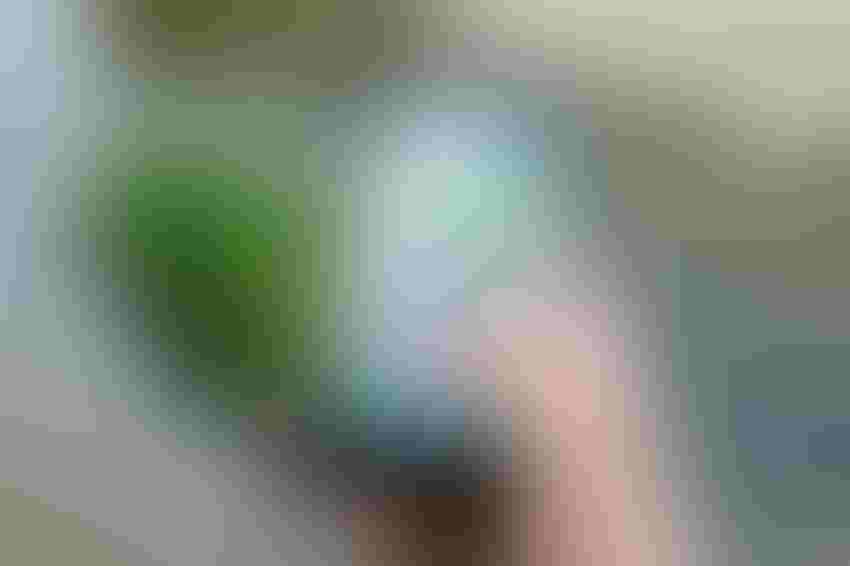 The need to increase meat production over the next several years will be affected by many factors, including climate change, animal welfare, consumer expectations and, in a large way, technology, according to Dr. Lowell B. Catlett, Regents professor and dean emeritus at New Mexico State University.
Speaking to those attending the American Association of Swine Veterinarians (AASV) annual meeting in San Diego, Cal., Catlett pointed out that how the meat industry responds to the increased demand for its products should be foremost in the strategic plans of both companies and organizations that want to ensure that consumers who want meat in their diets can have meat in their diets.
During the last 50 years, the success of intensive animal production has been readily observed in feed conversions, animal physical health, containment of diseases and overall productivity in milk, beef, pork and poultry. New to the equation, though, has been animal welfare, with an emphasis on the balance between production efficiency and animal mental health, Catlett said. He is confident that this new emphasis will continue to dominate new designs for concentrated operations going forward. Additionally, he said, the animal/human bond will be a growing part of new designs.
As the speed and capacity of computers continue to increase, the ability to gather and use information on all aspects of production agriculture will explode, Catlett noted.
"The mechanical, chemical and biological revolutions that, in the past, have and continue to have major impacts will no doubt be dwarfed by the information revolution. The value of knowing when, where, how and all aspects of the life of either a crop or an animal will exceed the actual value of the product itself," Catlett said, noting that the information revolution ties global and local producers and consumers together in ways not possible just a decade ago.
Catlett believes the next 25 years offer animal producers, the meat industry and researchers a golden period when more people than ever before can experience meat in their diets as the demand for meat worldwide doubles. New technologies and new attitudes about animals will allow for intensive animal production that captures efficiencies, increases the physical and mental health of both humans and animals, he said.
Catlett provided AASV attendees with the following list as a means of stimulating what he hopes will be future discussions within the industry:
Sensors - Almost every day, a new app for smartphones is released that provides everything from monitoring your heart rate to locating the car. Replacing the current camera lens with a molecular lens in which electric impulses can change the focus 60 times per second is currently being developed for instant blood tests, physical heart health and metabolic rates. Infrared lasers can provide even more surface details, and this whole field will revolutionize animal health, Catlett said.
New microprocessors that cost about $1,000 and can complete DNA profiles in fewer than two hours are currently available, Catlett said, and that changes everything about both human health and animal health. Some interesting spins, he said, include prescription diets for both humans and animals.
Robotics and drones - Great strides have been made during the last decade with robotics that are more sensitive and dexterous and can provide assistance in animal care and monitoring. Catlett said robotic milkers and animal handling robots are the two fastest-growing areas for robots in agriculture. Small-scale commercial drones are available for less than $1,000 and can carry payloads of up to 5 lb. for as far as six miles. Autonomous driving vehicles are moving rapidly toward commercial reality as both Ford and General Motors have stated the desire to have autonomous driving vehicles available for sale as early as 2020.
3-D printing - Perhaps no new technology offers a greater upending of the manufacturing worldwide than the ability to "print" new products. Already, 2017 has emerged as the year of "bio-printing," as human livers, kidneys and -- most important -- new vaccines and medicines have been partially printed. Three-dimensional printing of hard devices using plastics and metals is well developed, and now the biggest movement is using the same technology to print the building blocks of biology to rapidly produce vaccines, medicines and body organs, Catlett said.
Human/animal bonds - New medical research is now showing how both humans and animals change physically when exposed to each other (known collectively as "bonding chemicals"), and this will be another major contribution to new designs for intensive animal production facilities. Furthermore, Catlett pointed to a study in Canada that found that early-life household exposure to pets reduces the risk of allergic reactions and being overweight in children.
Big data/the cloud - Being able to assemble large amounts of data from seemingly unrelated areas will forever change human and animal health when a small outbreak of a disease is known and a vaccine can be "printed" within hours, thus controlling the outbreak. Catlett said this is an emerging technology but one that offers great promise in animal and human welfare issues.
Subscribe to Our Newsletters
Feedstuffs is the news source for animal agriculture
You May Also Like
---