2015 among warmest, wettest years on record
2015 among warmest, wettest years on record
Planalytics highlights some of the 2015 weather trends and impacts on agriculture.

Do you remember 2015 being one of the wettest years on record? If so, your memory hasn't failed you. The National Weather Service of the National Atmospheric & Oceanic Administration issued its final report for 2015 and noted that 2015 is one of the warmest and the wettest ever in the past 121 years.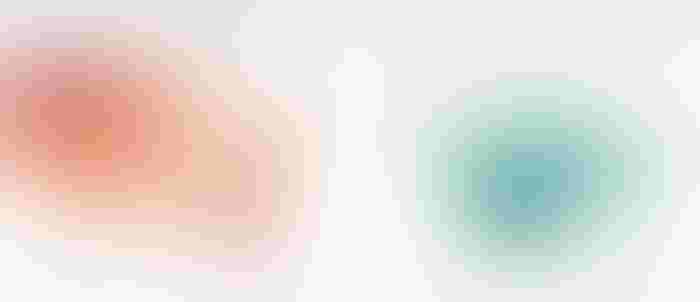 While the interior of the country saw most states record wetter than normal conditions, especially Texas and Oklahoma, drought conditions prevailed in California. Source: Planalytics
So, what kind of impact did that have on agricultural producers? In its latest Agribusiness Insights, Planalytics said January and February brought a very cold trend to the interior of the country and eastern states. Although drier overall, more snow and ice episodes occurred as a result. Winter wheat areas were challenged by a lack of appreciable moisture and increasing drought. The lack of consistent snow cover also produced winter kill in some areas.

Spring planting season saw strong regional differences, Planalytics reported. "While planting came earlier than typical for producers in many Corn Belt states such as Minnesota, the Dakotas, Nebraska and Iowa, a cooler and considerably wetter trend affected growers from Texas northward across a broad area of the eastern Corn Belt." Parts of Illinois, Indiana and Ohio experienced delays of two to three weeks.

The early growing season saw considerable challenges due to weather. "Specifically, a persistently wet pattern that initially brought record rainfall to Texas and Oklahoma in May extended north and east from Kansas to Ohio into the month of June. Particularly hard hit was Missouri, which experienced significant delays in soybean planting and post-planting field work challenges given the very wet conditions. In the areas impacted most, replant and prevent plant acres were considerable; delays in wheat harvest were also widespread due to too wet fields," the firm noted.

"Despite those early-season challenges, the primary growing season was one of little weather-related stress during critical production stages," Planalytics said. Temperatures in the July-August corn pollination period averaged cooler than normal and along with adequate precipitation proved beneficial for corn and soybean yield projections. Elsewhere, western agriculture was strongly challenged by record heat and drought conditions for the fourth consecutive year.

Overall, the summer crop harvest season was warm – warmer to much warmer than typical – for nearly all growing regions. This was beneficial in finishing crops, particularly in those areas where late planting and replanting were prevalent. The drier trend, while providing some challenges to late-stage development, allowed for few restrictions in field work.

By late December, the El Niño phenomenon that had continued to build in strength and influence throughout the year, reached its peak intensity, matching the 1997-98 episode as the strongest ever recorded. As a result, the optimistic moisture outlook for the parched western states came to fruition. Frequent Pacific storms were the rule from mid-November to year-end that brought above normal rainfall and copious mountain snow. While still early in the winter season, 2015 ended with the West on track to have its best moisture accumulation in four years. "While not totally reversing the epic drought, there is the potential to help replenish soil moisture and reservoirs ahead of the 2016 growing season," Planalytics said.
Subscribe to Our Newsletters
Feedstuffs is the news source for animal agriculture
You May Also Like
---