'Smarter' ag research investment
'Smarter' ag research investment
Reports call for food and ag research reform to improve investments and address future needs.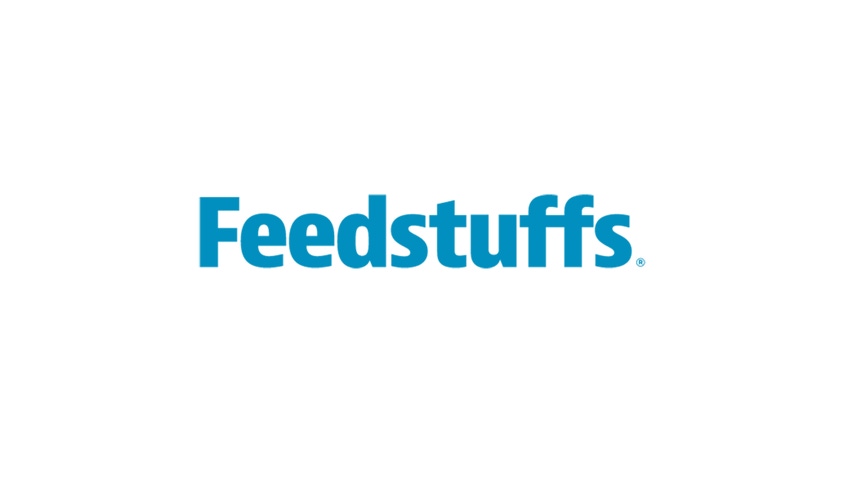 RESEARCH is needed to help deal with the "asteroids" of agriculture — those big, destructive issues such as water shortages, water overutilization, emerging plant and animal diseases, weather volatility and much more.
Former secretary of agriculture Dan Glickman warned that the research necessary for dealing with these ongoing asteroids now faces limited resources.
Research and innovation have delivered a valuable return on investment: Estimates of the annual social rate of return to producers, consumers and the environment range from 20% to 60%, with an average $10 economic benefit for every $1 invested in research, studies have found.
Nonetheless, support for public investment in food and agricultural research has waned in recent decades (Figure), even as agricultural productivity growth rates have slowed, new problems for food and agriculture have emerged and global markets have continued to increase in volume and value.
There is a growing convergence to promote reform in agricultural research approaches and increase public-sector funding for food and agricultural research.
AGree — a think tank whose co-chairs include Glickman and former deputy secretaries of agriculture Kathleen Merrigan and Jim Moseley — released a report and a set of recommendations on agricultural research on June 24.
The report focuses more on the mechanisms and funding for federal agricultural research than on the substance.
The recommendations were developed based on meetings held across the country over a two-year period involving more than 100 people. They were further informed by five "point-of-view" papers commissioned by AGree and guided by the direct engagement and insight of AGree co-chairs and advisers.
Targeting, tracking and transparently sharing vital food and agricultural research will maximize the return on investment and build support for increasing that investment.
"We need to make a smart investment even smarter," said Deborah Atwood, executive director of AGree. "The need to modernize our research system has long been discussed behind closed doors. Now, it's time to have an open national conversation about needed changes."
~~~PAGE_BREAK_HERE~~~In releasing the report, the AGree co-chairs emphasized that Congress has not seriously reviewed the structure of food and agricultural research and funding in decades and suggested having a serious conversation about those issues now, in advance of the 2018 farm bill.
Glickman said important progress has been made in recent years to bolster food and agricultural research.
"Now, we need to maximize return on the dollar, which begins with Congress holding a series of oversight hearings examining long-established federal funding models with fresh eyes," Glickman said. "We need a top-to-bottom review of whether our research dollars are meeting the needs of the asteroids facing us in ... the next 20-50 years."
Moseley added that the agriculture industry "is constantly evolving, often driven by an innovative idea that requires validation by research. This direct correlation between research and our pace of progress across the food system — from natural resource management to consumer purchasing habits — should inspire a collective commitment to modernize our public research system."
Moseley, who is also a farmer, said farmers must perform well above average in this area: "If we're going to avoid issues 25-30 years out, funding is essential, but we also need a highly efficient system and to be efficient with the resources we do have."
In addition to increased congressional oversight, other recommendations AGree made include:
* Making the data and findings from publicly funded research more accessible;
* Increasing integration among research, education and extension;
* Reviewing research priorities via transparent processes involving stakeholders and end users;
* Reintegrating independent technology assessment into the research priority review process;
* Targeting public research to areas unlikely to be addressed by private industry;
* Increasing competitive grant funding for the Agriculture & Food Research Initiative, Sustainable Agriculture & Education Program, Organic Agriculture Research & Extension Initiative, Specialty Crop Research Initiative and Crop Protection & Pest Management Grants Program, and
* Making competitive grant funding available to researchers outside of the land-grant college and university system and eliminating the 2014 farm bill's matching grant requirement for non-land-grant institutions and organizations.
~~~PAGE_BREAK_HERE~~~Ferd Hoefner, policy director for the National Sustainable Agriculture Coalition, said, "Even with the best research agenda possible, we cannot get to where we need to be to ensure a sustainable farm and food future without a very substantial boost in funding. A continuation of stagnant public food and agriculture research funding will be our doom, decreasing our competitiveness and foreclosing the innovations we need (in order) to have a chance for a sustainable future."
AGree's next steps include convening a diverse coalition of thought leaders to coalesce around smart, long-term changes to the public food and agricultural research enterprise.
AGree will also build partnerships to advocate for near-term changes to include re-examining the U.S. Department of Agriculture's Research, Education & Economics mandate and practices.
Finally, AGree said it stands ready to strengthen the ability of the new Foundation for Food & Agricultural Research, outlined in the 2014 farm bill, to effectively engage multiple stakeholders in identifying research priorities and public/private partnership opportunities.
University perspective
In conjunction with the annual Charles Valentine Riley Memorial Foundation's annual lecture on agricultural research on June 16, the foundation released the proceedings of an April 6 meeting of university leaders and representatives of the Association of American Universities, the Association of Public & Land Grant Universities and the Non-Land-Grant Agriculture & Renewable Resources Universities.
The meeting was a follow-up to the Riley foundation's November 2014 release of "Pursuing a Unifying Message: Elevating Food, Agricultural & Natural Resources Research as a National Priority." That paper framed the current situation as a pivotal moment for agricultural research with the opportunity to dramatically ramp up public investments to benefit society and the public good.
Themes from the April university meeting included acknowledging the current anemic state of public funding for agricultural research, a call for increasing all types of funding across the entire portfolio and framing increased public investment as fueling a supply chain solution to pressing societal problems, including climate change, health, food security and sustainability.
'Healthy World' advice
Back in April, The Chicago Council on Global Affairs released "Healthy Food for a Healthy World: Leveraging Agriculture & Food to Improve Global Nutrition" — a set of recommendations endorsed by a group of business, scientific and civil society leaders chaired by Glickman and former Rep. Doug Bereuter.
The recommendations included:
* Increasing funding for nutrition research to expand access to nutrient-rich foods and address malnutrition;
* Using U.S. research facilities and universities to train the next generation of food, agriculture and nutrition leaders in the U.S. and abroad;
* Joining together government and industry initiatives to support technologies to reduce food waste and enhance food safety, and
* Convening a bipartisan commission to address tackling nutrition challenges globally.
Volume:87 Issue:25
Subscribe to Our Newsletters
Feedstuffs is the news source for animal agriculture
You May Also Like
---