'Overwhelming' interest expressed in new locations for ERS, NIFA
'Overwhelming' interest expressed in new locations for ERS, NIFA
USDA receives 136 expressions of interest in hosting relocation of Economic Research Service and National Institute of Food & Agriculture departments.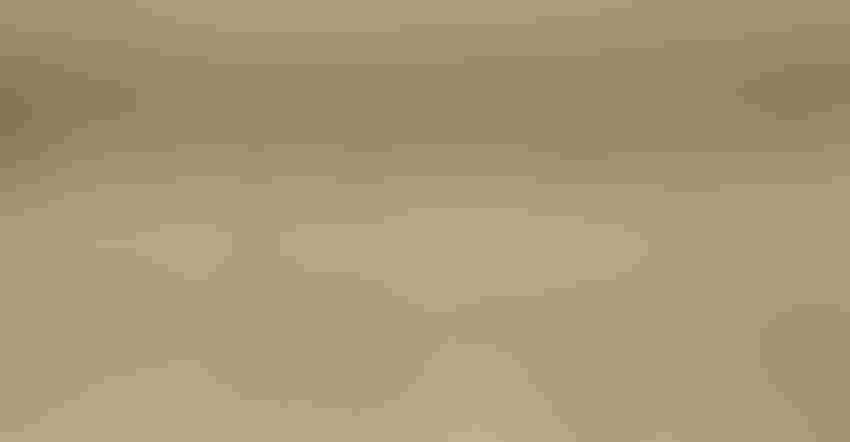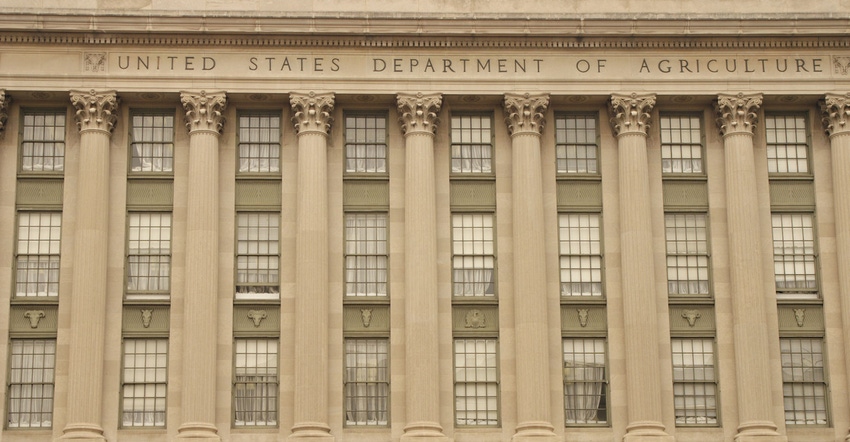 The U.S. Department of Agriculture continues to move full speed ahead in its proposed relocation of the Economic Research Service (ERS) and the National Institute of Food & Agriculture (NIFA), despite widespread opposition from members on Capitol Hill as well as various stakeholders and former USDA administrators and officials.
On Monday, USDA announced that it had received 136 expressions of interest from parties in 35 states for becoming the new homes of ERS and NIFA. In August, Agriculture Secretary Sonny Perdue announced that most ERS and NIFA personnel would be moving to outside the National Capital Region by the end of 2019.
The deadline for proposals ended Oct. 15. USDA said it intends to select the new location or locations by January 2019 and will retain a consultant with expertise in relocations.
"The interest from across the country has been overwhelming as localities, universities, private entities and elected officials realize the potential for their communities in become the new home for these two agencies," Perdue said. "It is an old saying that not all wisdom resides in Washington, D.C., but it is gratifying to see so many folks step forward wanting to prove that to be the case. We look forward to working with Ernst & Young in examining all of the proposals and selecting the new locations."
States represented in the expressions of interest are: Alabama, Arkansas, Arizona, California, Colorado, Delaware, Florida, Georgia, Iowa, Illinois, Indiana, Kansas, Louisiana, Maryland, Michigan, Minnesota, Missouri, Montana, North Carolina, North Dakota, Nebraska, New York, Ohio, Oklahoma, Pennsylvania, South Carolina, South Dakota, Tennessee, Texas, Utah, Virginia, Washington, Wisconsin, West Virginia and Wyoming.
The entities expressing interest in hosting EFS and NIFA include educational institutions, nonprofit organizations, state development agencies, county development agencies, municipalities and for-profit entities, USDA said in its statement. 
USDA continued to state its reasons for the move as a way to place important USDA resources closer to many stakeholders, most of whom live and work far from the Washington, D.C., area. "Additionally, taxpayers will realize significant savings on employment costs and rent, which will allow more employees to be retained in the long run, even in the face of tightening budgets. Finally, the plan will improve USDA's ability to attract and retain highly qualified staff with training and interests in agriculture, many of whom come from land-grant universities," USDA said.
It is possible that ERS and NIFA will be co-located when their new homes are found. A yet-to-be-determined number of staff from the two agencies will remain in the National Capital Region. 
USDA said under the plan, no ERS or NIFA employees will be involuntarily separated. Every employee who wants to continue working will have an opportunity to do so, although that will mean moving to a new location for most. Employees will be offered relocation assistance and will receive the same base pay as before and the locality pay for the new location.
Support remains mixed
USDA said it has received letters of support from a "number of governors, members of Congress, farm-related organizations and state and local officials."
However, earlier this month, 56 former USDA and federal statistical agency officials, including former deputy and undersecretaries, wrote to Congress warning of the likely damage to U.S. agriculture and farming and to urging the proposed plans be abandoned.
"Major relocation of a significant portion of the staff will result in many separations and a disastrous loss of expertise from which it would take years to recover," said John Lee, ERS administrator under former presidents Ronald Reagan, George H.W. Bush and Bill Clinton.
Other signatories questioned how moving the agencies to a location outside Washington could bring them closer to the agricultural community they serve, and it also would make collaborating with other federal agencies and advising Congress more difficult.
Another letter was sent in mid-October by 45 farm and scientific organizations urging agricultural appropriators to weigh in with the Administration now in order to preserve their right to decide whether or not to appropriate relocation and reorganization funds for fiscal 2019.
National Sustainable Agriculture Coalition senior strategic advisor Ferd Hoefner said, "It is not surprising that so many municipal economic development departments and universities responded. That was to be expected, but the volume of expressions of interest does not make the decision to relocate and reorganize the right one. These moves would have a long-term negative -- and, perhaps, irreversible -- impact on the future status of food and agricultural research, and we trust that Congress will move to reverse these ill-considered administrative decisions when it finalizes the agriculture appropriations bill and the farm bill later this year.
Subscribe to Our Newsletters
Feedstuffs is the news source for animal agriculture
You May Also Like
---