INSIDE WASHINGTON: What Gov. Perdue brings to USDA
INSIDE WASHINGTON: What Gov. Perdue brings to USDA
Although not from the Midwest, Perdue knows many different segments of agriculture and trade and has a veterinary degree.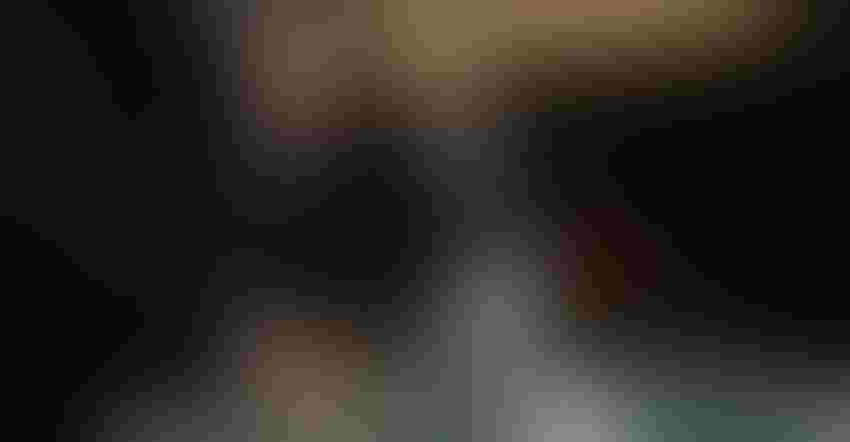 Georgia Governor Sonny Perdue shows then Interior Secretary Ken Salazar areas affected by drought on the Chattahoochee River in 2009.
Department of Interior Tami A. Heilemann
Maybe you would say President-elect Donald Trump saved the best for last in naming former Georgia Gov. Sonny Perdue to lead the U.S. Department of Agriculture in the final hour. Or maybe we've seen Trump let politics get in the way of what his gut says by allowing too many to persuade him to diversify his Cabinet — as he actually interviewed Perdue for the job Nov. 30.
In the end, Trump named who he originally wanted, and Perdue's credentials seem to back up this decision.
Trump and Perdue have many similarities. For instance, Perdue considered himself a Democrat in the 1980s but later switched to the Republican Party. Similar to Trump's business acumen, Perdue's business experience helped him advance Georgia's struggling economy when he served as governor.
I heard Perdue speak in 2011 at a National Grain & Feed Assn. (NGFA) country elevator conference. I was incredibly impressed by Perdue's appreciation for his farming roots, dedication to others and hard work ethic and translating those attributes into good governance. You can tell he wants to make the government work in a way that is smart for the taxpayer and includes some common sense.
As the owner of three agribusiness and transportation firms serving farmers across the Southeast, Perdue had served as a member of NGFA's board of directors from 2014 until his nomination. He previously served on the NGFA Country Elevator Committee in the late 1980s before successfully winning his election to the Georgia state Senate in 1991, where he served until 2001. He was elected governor of Georgia in 2003 - the first Republican to win in 135 years - and was re-elected to a second term in 2006 with 58% of the vote.
Randy Gordon, president of NGFA, said Perdue is an "accomplished, innovative, problem-solving and proven public servant" and added that Perdue "has strong rural roots, having grown up on a row-crop and dairy farm, and is a person of impeccable character, trustworthiness and integrity who is an energetic, passionate and tireless advocate for U.S. agriculture and for America. Gov. Perdue also is a very open and receptive person who seeks out and listens to advice. He also possesses the business acumen, experience, common sense and sound policy-making background that will serve him extremely well as a member of the President's Cabinet."
Understanding agriculture
Perdue has a record of a strong commitment to agricultural trade as well as the delicate balance needed to address immigration reform. These issues may prove that he's not completely in step with his boss, but that appreciation for trade has many people in agricultural circles welcoming his nomination.
Gordon said he expects Perdue to be a "proactive advocate for U.S. agriculture in expanding mutually beneficial trade."
National Chicken Council president Mike Brown said Perdue, as a two-term chief executive of Georgia, is acquainted with a wide arrange of agricultural commodities, from chicken to peanuts to cotton to timber.
"As a veterinarian, agribusiness owner and a governor who established an agricultural advisory committee in Georgia, he understands and appreciates the importance of American agriculture both here and abroad. He is a welcomed choice from the 'Broiler Belt,'" Brown said.
Farm bill work ahead
Work on the farm bill is set to get underway this year, requiring Perdue to not only begin to fill his top posts at the massive USDA — which is home to 90,000 employees — but also to determine the role the agency will play in the writing of the next farm bill.
House Agriculture Committee ranking member Collin Peterson, (D., Minn.) said he looks forward to sharing the concerns of Midwestern farmers with Perdue. "There is a lot of work ahead of us, including reauthorizing the farm bill, maintaining the RFS (Renewable Fuel Standard) and rolling back some of the regulations that are negatively impacting farmers," Peterson explained.
Senate Agriculture Committee chairman Pat Roberts (R., Kan.) said the most important quality for the agriculture secretary to possess is a solid understanding of the tough economic challenges farmers and ranchers face due to three years of low prices, declining land values and difficult lending conditions.
"As we write a new farm bill, the secretary must understand that we are operating in a new landscape. Everyone in farm country is having a hard time. We need a secretary who can recall the 1980s and will do everything within their power to make sure we do not return to those conditions," Roberts stated.
Jim Mulhern, National Milk Producers Federation president and CEO, said his group will immediately "seek to collaborate with Secretary Perdue on ways to strengthen the safety net for dairy farmers, relieve regulatory burdens and enhance opportunities to keep and grow markets abroad for our dairy exports."
No one from the Midwest
Interestingly enough, now that Tom Vilsack has left the agency he served for eight years, a handful of comments criticized his approach at USDA.
National Pork Producers Council president John Weber, a pork producer from Dysart, Iowa, noted that "the last guy we had at the head of USDA was from the number-one corn, egg and pork-producing state in the nation, and that didn't do us much good."
Weber did say the council strongly supports Perdue's nomination, adding, "He knows farming, he knows exports are vital to U.S. agriculture and he knows you need to run USDA like a business, not like the bureaucracy it's been for the past eight years."
The Iowa Renewable Fuels Assn. also criticized the lack of Midwestern representation in Trump's Cabinet. "We sincerely and emphatically urge President-elect Trump to create internal balance with his next round of agency leadership appointments, especially within the (Environmental Protection Agency). Ensuring some top appointees will bring pro-RFS views to any leadership discussion within EPA would go a long way to easing the increasing worries being expressed privately in many ag circles regarding Trump's agency picks," executive director Monte Shaw said.
Subscribe to Our Newsletters
Feedstuffs is the news source for animal agriculture
You May Also Like
---