Vaccine research targets EHV in horses
Vaccine research targets EHV in horses
Animal Health Trust begins vaccine development research to protect against serious disease.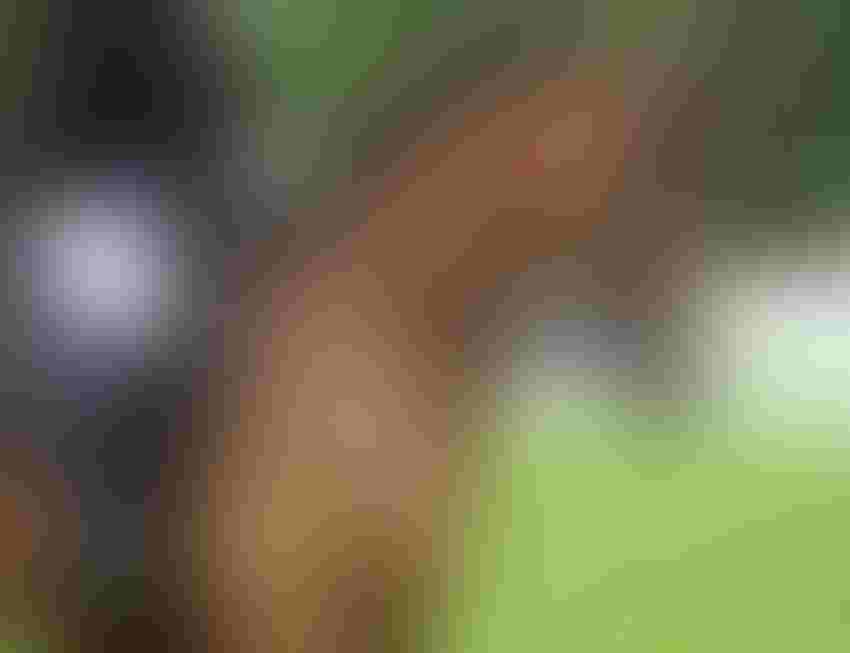 Work aimed at developing a new vaccine to protect against abortigenic and neurological equine herpes virus (EHV) has begun at the Animal Health Trust (AHT), a veterinary charity.
"EHV is a major welfare concern for horses and foals and causes emotional as well as financial strains on horse owners and breeders around the world. It can strike any horse at any time, so a vaccine will be of global welfare benefit to all horses, including the Thoroughbred and sports horse breeding industries, and would help control this serious and sometimes fatal disease," said research leader Dr. Neil Bryant at AHT.
As a viral infection, EHV can cause respiratory disease, abortion or fatal illness in newborn foals and neurological disease in adult horses, with signs ranging from slight wobbliness through to complete paralysis, AHT said. The disease can strike any horse at any time because the virus, like other herpesviruses (such as the cold sore virus in people), becomes dormant within most horses early in their life. It then re-emerges later when the animal is stressed, such as when transported or mixed with new horses.
For example, AHT said a seemingly healthy pregnant mare may suddenly, without warning, abort her unborn foal or may show signs of respiratory disease, including mild fever, coughing and discharge from the nose. A horse that appears fit and well may suddenly show abnormalities when walking and, within hours, may be unable to stand.
Despite the potential severity and impact of outbreaks, there is still no vaccine that is licensed to protect against the neurological form of the disease, and abortions still occur in highly vaccinated horse populations, AHT said. Protection afforded by existing vaccines in use is sub-optimal, which was highlighted by the 2016 abortion storm in the U.K. in fully vaccinated animals.
"We have become aware of a pressing need for progress towards a new and improved EHV-1 vaccine. Just last month, AHT was again called upon to work with the racing industry and affected parties in dealing with confirmed cases of EHV-1 abortion in premises in Yorkshire and Suffolk (England)," Bryant said.
Identifying this need has led the veterinary charity to establish and host meetings of an Equine Industries EHV Vaccine Steering Group. The steering group, chaired by Royal Veterinary College RVC professor Joe Brownlie, includes global experts on both human and equine herpes viruses from a number of research establishments.
After careful consideration of the published literature and extensive scientific discussions, the group has agreed that the most appropriate way forward is for AHT to design a modified live virus (MLV) vaccine.
AHT trustees professors David Silk and David Ellis, along with professors Sidney Ricketts and Joe Brownlie, have been influential in pulling the project together. Their efforts have helped inspire a large group of backers from the Thoroughbred world to support and fund this five-year vaccine research program. Funders include the Alborada Trust, EBM Charitable Trust, Horserace Betting Levy Board & the Racing Foundation, Paul Mellon Estate, Thompson Family Charitable Trust, Coolmore Ireland, Newsells Park Stud, Thoroughbred Breeders' Assn. and Juddmonte Farms.
Dr. Kirsten Rausing of the Alborada Trust said, "My trustees and I proudly support world-class veterinary research. The Alborada Trust has made a major commitment to this new and very important project. Alongside the other major funders, we are all determined to tackle the suffering and loss caused by EHV though effective vaccination."
Silk added, "I have been very happy to have been associated with this research project. Funding for it has been truly international, with contributions coming from horsemen based in Europe, the U.S. and the Gulf states. This international funding has supplemented the very significant donations AHT has received from our U.K. supporters. I am certain that our quest to develop an effective vaccine will succeed."
Bryant said, "We're at the beginning of a very exciting and potentially ground-breaking vaccine development. Through our research, we will construct different viruses with attenuating mutations and assess their suitability as MLVs. We hope our findings will enable further development by vaccine manufacturers in creating an effective vaccine to protect against the serious clinical signs induced by EHV-1."
AHT is an independent charity that employs more than 250 scientists, veterinarians and support workers. It aims to improve the health and welfare of horses, dogs and cats through research and also provides specialist referral services and continuing education to vets.
Subscribe to Our Newsletters
Feedstuffs is the news source for animal agriculture
You May Also Like
---