Unlock peak animal performance through unrivaled animal expertise.
Unlock peak animal performance through unrivaled animal expertise.
Advancements in Animal Nutrition Highlight Key Solutions for Successful Swine Production.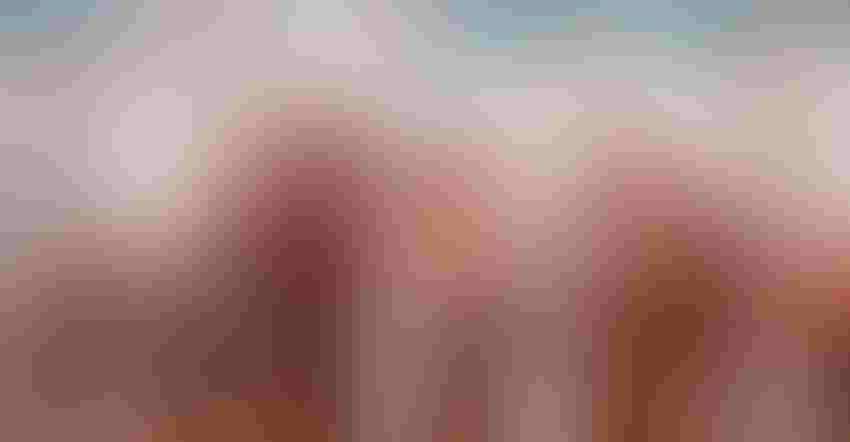 Submitted by ADM Animal Nutrition
Recent research in animal nutrition has brought forth numerous advancements in delivering high-quality, sustainable nutrition solutions. Notably, the research made towards achieving peak swine health and performance has provided industry professionals with the tools necessary to adopt innovative and cost-effective ways to meet their needs for successful swine production.
While factors such as genetics and herd health play a key role successful swine production, 
swine require a number of essential nutrients to meet their needs for maintenance, growth, and reproduction. Many nutritional factors must be balanced throughout herd development, namely providing optimal reproductive performance with targeted nutrients, targeting performance with specific ingredients, effective formulations, and mixing instructions, and maximizing lean growth rates with proper amino acid levels and ratios.
ADM, through their team of experienced swine specialists and nutritionists, have developed successful swine feed products and programs that combine research, innovation and industry expertise that deliver efficient and cost-effective swine performance solutions. With unique and comprehensive performance programs, ADM provides a complete portfolio of products to meet industry needs, providing additives and pre-mixes to formulate specific complete feeds.
In order to meet specific production requirements, ADM offers extensive ingredient options and an expansive network, tailored to drive peak nutritional performance and produce healthy, high quality lean pork. By working side by side with customers, ADM develops individualized nutritional solutions and programs that focus on efficiency and profitability for lean pork production.
In the current highly competitive swine market, utilizing optimal technologies, production options and feeding programs guarantees advanced nutritional performance and solutions that drive future success. Today, ADM's technical ingenuity and animal nutrition expertise continue to deliver innovative swine feed formulation, specialized feeds and ingredients, providing customers with sustainable animal nutrition solutions.
While working with customers, ADM provides a continuously growing product portfolio as well as access to global innovations that have allowed them to have one of the longest-running and most successful histories in the swine feed industry, dating back to 1885 with MoorMan's® feeds. By levering its extensive global network, ADM offers commitment to the development and advancement of sustainable and cost-effective solutions that prioritize peak performance for your operations today and tomorrow.
By combing innovative technical ingenuity, animal nutrition expertise, and individualized nutritional solutions, ADM's diverse and personalized portfolio delivers peak performance for successful swine production. For more information on the benefits of ADM's extensive swine portfolio contact your ADM sales representative or visit go.adm.com/swine today.
Subscribe to Our Newsletters
Feedstuffs is the news source for animal agriculture
You May Also Like
---