Zoetis introduces INHERIT Select
Zoetis introduces INHERIT Select
New genomic test is first to offer genomic expected progeny differences on crossbred cattle.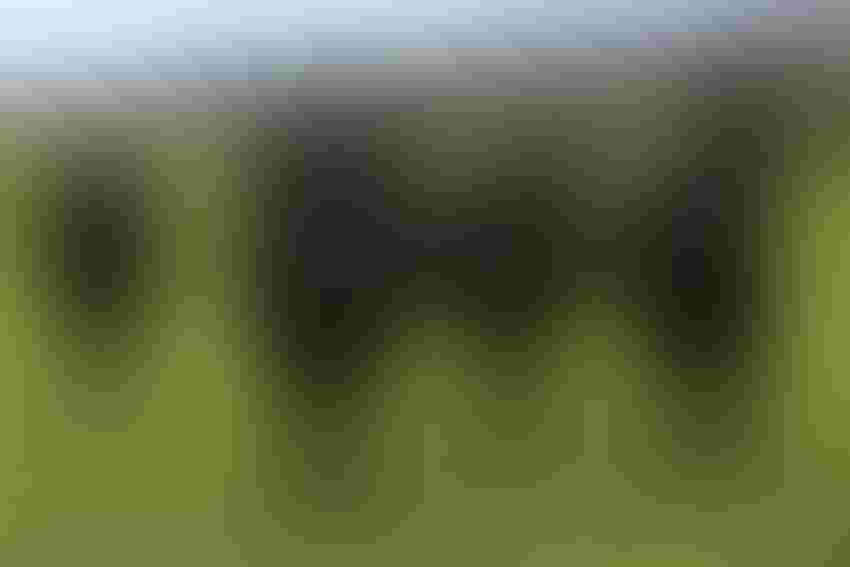 Daniel Mitchell/iStock/Thinkstock
Zoetis has released a suite of new genetic testing and decision-making tools designed specifically for commercial cow/calf operations.
The company said its INHERIT Select is the latest genomic test to offer genomic expected progeny differences (GEPDs) providing commercial cow/calf producers with genetic insights to make critical replacement female selection and breeding decisions.
INHERIT Select is a multi-breed genomic test that provides predictions for commercial crossbred females spanning eight major breeds including Angus, Red Angus, Simmental, South Devon, Gelbvieh, Hereford, Charolais and Limousin, Zoetis said in an announcement. The test delivers GEPDs and percentile rankings for 16 traits as well as sire parentage and breed composition.
"We're excited to bring another genomic tool to the industry to support commercial producers," said Jason Osterstock, vice president of global genetics with Zoetis. "We know that genetic improvement strategies and genomic data are increasingly important as we strive to efficiently produce quality beef, and with INHERIT Select commercial cow/calf producers are empowered to pursue that goal."
To make decisions for genetic improvement easier for commercial cow/calf producers, Zoetis offers three new indexes with INHERIT Select. The Zoetis Total Return (ZTR) index simplifies multi-trait selection and breeding to help maximize returns for commercial beef replacement heifers. The ZTR index incorporates economic and production assumptions, and the full range of GEPDs into one, easy-to-use number. The Zoetis Cow|Calf (ZCC) index and Zoetis Feedlot|Carcass (ZFC) index inform decisions for these production segments.
"Until now, commercial cow/calf producers generally have not had access to the same scope of genetic information as compared to seedstock producers," said Kent Andersen, director of genetics technical services, Global Genetics with Zoetis. "With INHERIT Select, cow/calf producers now have easy access to the power of GEPDs and economic selection indexes to make informed replacement female selection and breeding decisions."
Using INHERIT Select, cow/calf producers can now make replacement heifer selection based on predictions for net return, as well as component traits, breed composition and sire parentage, Zoetis said. Heifers can be tested at weaning or at any time when a tissue sample may be collected.
"Commercial cow/calf producers are accustomed to using EPDs and economic indexes when making bull buying decisions," says Andersen. "INHERIT Select provides these producers the power of GEPDs to make more accurate replacement decisions, and the new indexes simplify selection and breeding decisions for multiplying animals with genetics for the highest potential net returns."
For more information, visit INHERITprogress.com.
Zoetis is a leading animal health company. Building on more than 65 years of experience in animal health, Zoetis discovers, develops, manufactures and commercializes medicines, vaccines and diagnostic products, which are complemented by genetic tests and precision livestock farming.
Subscribe to Our Newsletters
Feedstuffs is the news source for animal agriculture
You May Also Like
---