West Coast port debacle strands U.S. ag exports
West Coast port debacle strands U.S. ag exports
Patience wearing thin as shippers once again incur substantial losses.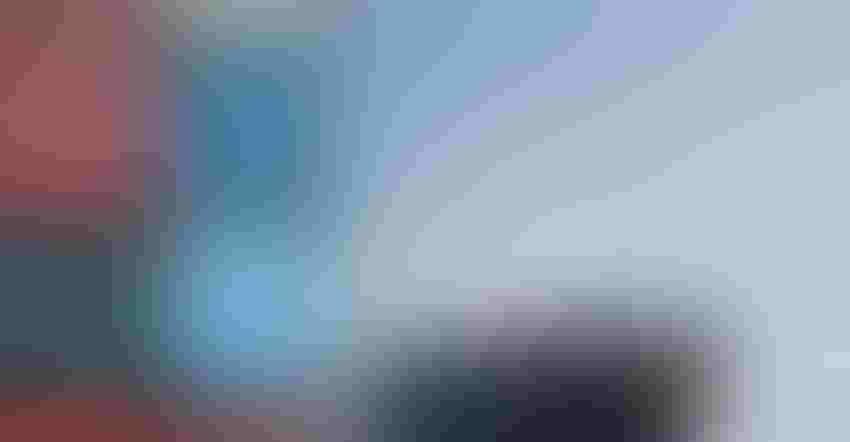 It's been over nine months since the expiration of the International Longshore Workers Union (ILWU) and the Pacific Maritime Association (PMA labor/marine terminal contract. Market share continues to decline for West Coast ports, but still negotiations remain at an impasse. Adding to the ongoing drama, late last week both the Port of Los Angeles and Port of Long Beach temporarily shut down due to a labor shortage, leaving shippers scrambling to arrange alternative options.
The Agriculture Transportation Coalition (AgTC) shared that one of its members had 10 trucks turned away, which then had to be stored in a yard close to the port at a total cost of $2,000 per container. Since the trucks could not get empty containers, the company now has to pay trucks to dead-head from the plant again to deliver the loaded containers and retrieve empty containers.
"This not only eliminated our profit from this international sale; it turned it into a substantial loss. But we have to keep it moving because the product is loaded. There's no place to put it or use it, and if we don't deliver, we lose the foreign customer, perhaps permanently," the company said.
AgTC said this "highly damaging experience" is being repeated for thousands of containers, as all ag exporters are scrambling to survive the disruption.
"The example above is significant but is the tip of the iceberg; it does not capture the costs of the current terminal closures for many other agriculture exporters," said Peter Friedmann, executive director of AgTC.
While the product in the scenario above was transported from a California origin, AgTC noted that most U.S. ag products begin the export journey in the Midwest and Southeast states. Once loaded, they cannot be stopped. Closed terminals create massive disruption as storage must be found, rental fees must paid for the chassis and trucks and then additional trucking must be hired to get the containers back to the terminals when they reopen.
The product in the above example also did not require refrigeration, which can lead to substantially higher costs of transport and storage as well as possible product degradation and customer rejection.
"For meat that might be exported chilled, the delay would require thermostat adjustment to freeze the product, thus losing at least 50% of the value upon delivery overseas, for which the customer will demand at least a 50% reduction in price," Friedmann explained.
Lastly, AgTC pointed out that plants processing or packing products for export often cease operations when ports close as rail and trucks reject loads to ports where the terminals are shuttered.
Shifting market share
Aside from the burdensome costs associated with each disruption, an even greater threat to U.S. shippers using the West Coast ports is the risk of losing their international business relationships. Consequently, the uncertainty that comes with each shipment has led to a decline in West Coast port business and increasing investment in Gulf and East Coast routes.
AgTC reports that transload facilities that might have been built to serve a West Coast gateway are being built to serve cargo through East Coast gateways instead. The same is happening for warehouses, cold storage facilities, etc.
"Once those are built, the millions of dollars spent will not be abandoned; the cargo will continue to move through those facilities for years, even decades, to come," Friedmann said.
West Coast ports once handled an over-80% share of import containers. Now, it is around 50% or lower.
Time is ticking
According to AgTC, U.S. agriculture's largest international markets are in the Asia Pacific: Korea, Japan, China and Vietnam. The most direct and fastest route for U.S. product is by truck or rail to the West Coast gateways and then straight across the Pacific to those customers. However, since U.S. ag faces extremely competitive global sourcing competition, it must be faster and less expensive in order to maintain its global competitiveness. Instead, West Coast ports are operating on reduced schedules, and some terminals are even closing because they lack a sufficient volume of import containers.
If the import cargo and the ships carrying it switch to East Coast and Gulf ports, exporters have fewer vessel sailings. Further, the cost to haul product to East Coast or Gulf ports may deter shipments altogether, leading to additional supply in the U.S. market.
"To gain and retain foreign customers for our agriculture, our marine terminals must be not only efficient but dependable. They must be open every day, all day," stated Friedmann. "Margins are thin, so ag shippers must be able to quote a delivered price for agriculture and forest products with confidence that disruption and delay will not increase their costs and render the entire sale a loss."
On the other hand, exports of U.S. agriculture and forest products generate significant revenue for West Coast marine terminal operators and provide great-paying jobs for the longshore workers.
The bottom line, Friedmann said, is that there is much riding upon a "signed and honored" West Coast port labor contract.
Subscribe to Our Newsletters
Feedstuffs is the news source for animal agriculture
You May Also Like
---