Wild horse overpopulation causing environmental damage
Wild horse overpopulation causing environmental damage
Wild horses are beautiful, but present land management challenges.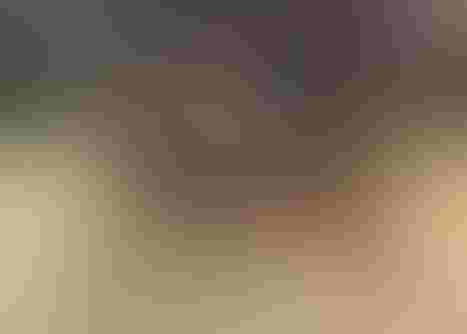 Most Americans envision healthy mustangs galloping free on the range when they think about the country's wild horse population, but University of California Cooperative Extension rangeland adviser Laura Snell sees another image.
In conducting research on the overpopulated wild horse territory at Devil's Garden Plateau in Modoc County, Cal., she witnessed a group of horses visiting a dwindling and damaged pond. "Maybe there is enough for the lead stallion and the lead mare to drink. The rest stand there and look longingly at the diminished water source," Snell said. "They do not seem content."
Wild horses are beautiful, but present land management challenges.
Snell's ongoing research at Devil's Garden was chronicled in the current issue of California Agriculture journal by executive editor Jim Downing. The federal government has determined that the ideal horse population on the 230,000 acres of wild horse territory should be no more than 402; however, more than 2,000 wild horses are running on the land.
Snell began working in the remote northeast corner of California in 2015 and said, "I had Modoc County ranchers coming up to me on my second day of work asking me how to solve the wild horse issue."
She realized that agencies and authorities responsible for policies that determine the horses' fate, as well as advocates who lobby strongly that the horses should be cared for humanely, don't see the poor conditions the horses suffer or the environmental degradation of the land.
"The area is a quarter-million acres in size. There are no main roads, so you have to take ATVs to see the horses," Snell said. "We realized we needed to provide visuals to show people the horses and what the landscape looks like due to unmanaged grazing by the wild horses."
Snell placed wildlife cameras near 24 remote water sources in wild horse territory in Modoc and Lassen counties for two-week periods. At each site, the camera takes a burst of three pictures automatically every 15 minutes; motion detectors on the cameras also trigger a shot whenever an animal enters the field of view. The study will continue through 2017.
Preliminary data from 2015 show some striking findings. At one spring site, for instance, more than 71% of all animals detected over the sampling period were horses. Cattle accounted for 19%, and the rest were pronghorn antelope, deer and hawks.
Wild horses are running in the Devil's Garden territory and outside the territory, on private and tribal land. Fences don't hold in the horses, Snell said. Federal wild horse management areas are intended for multiple uses, including livestock grazing, hunting and wildlife habitat. However, in Devil's Garden, livestock have been excluded because of the environmental degradation.
"It was never intended to be single-use area," Snell said. "The horses are gorgeous animals, but I also like to see pronghorn, elk and mule deer. Some groups of wild horses are getting large, and studs are getting aggressive. I know people who no longer ride their personal horses because it's not really safe with the territorial nature of the stallions."
The images and data from Snell's research are designed to inform management and policy decisions in hopes of easing the expensive and environmentally harmful wild horse overpopulation.
Subscribe to Our Newsletters
Feedstuffs is the news source for animal agriculture
You May Also Like
---