LIVESTOCK MARKETS: Lower total red meat, poultry production expected for 2017
LIVESTOCK MARKETS: Lower total red meat, poultry production expected for 2017
Decreased pork and poultry forecasts result in lower production for 2017.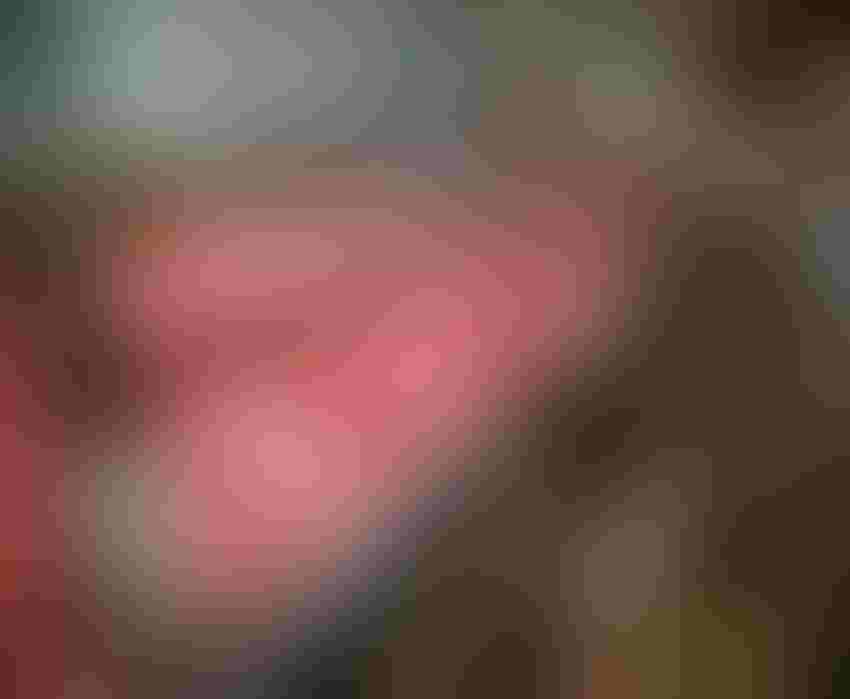 While the U.S. Department of Agriculture, in its latest "World Agricultural Supply & Demand Estimates" report, adjusted its estimates for red meat and poultry production in 2016 to reflect December slaughter data, the total production number remained unchanged at 97.859 billion lb. Total red meat and poultry production for 2017, however, was lowered to 100.586 billion lb. from 100.640 billion lb. in January, largely reflecting decreased pork and poultry forecasts, USDA said.
Beef production was raised to 26 billion lb. after placements and marketings for the year were raised, resulting in higher cattle slaughter. The January "Cattle" inventory report also estimated that total cattle and calf numbers on Jan. 1, 2017, increased for the third consecutive year.
"Beef cow numbers were above 2016, and producers indicated they were holding more heifers for addition to the breeding herd. The report also indicated a year-over-year increase in the number of cattle outside feedlots," USDA" noted.
USDA's January "Cattle on Feed" report showed higher-than-expected placement numbers in December, implying that larger numbers of fed cattle will be marketed during the spring quarter. The agency explained that it reduced cattle weights for 2017 "as producers are expected to remain current in feedlot marketings."
USDA slightly reduced pork production for 2017 to 26.170 billion lb. due to the current pace of slaughter and slightly lighter carcass weights.
Broiler production was also lowered to 41.525 billion lb. as increases in production in the first quarter have been more than offset by reductions in the second half of the year.
USDA increased 2016 table egg production to 8.411 billion doz. on hatchery data and expectations for relatively favorable returns. However, this was more than offset by a lowered hatching egg production forecast. USDA estimates 2017 production at 8.545 billion doz.
No changes were made to turkey production, which is currently estimated at 6.120 billion lb. for 2017.
Livestock trade estimates for 2016 were adjusted to reflect December data. For 2017, USDA raised its forecast for beef imports based on expectations for increased shipments of processing beef from Oceania. USDA said robust demand for U.S. beef supports the higher forecast for beef exports for the year.
USDA made no changes to pork, poultry and egg trade forecasts.
As for prices, USDA raised cattle, hog and broiler price forecasts to $109-116/cwt., $42-45/cwt. and 82-87 cents/lb., respectively, to reflect demand strength. Turkey prices, on the hand, are projected to be lower, at $1.04-1.10/lb., based on current prices. Egg prices were increased to 93-98 cents/doz. based on current price strength.
USDA raised the milk production forecast for 2017 to 217.4 billion lb. versus 217.1 billion lb. last month. USDA said improved returns in 2017 are expected to result in a slightly higher forecast for the cow inventory during the late part of 2017. Milk output per cow was also raised as improved returns are expected to support continued improvements in the quality of dairy rations.
Beginning stocks on both a fat and skim-solids basis were raised from last month based on Dec. 31 storage data; stocks at the end of 2017 were raised, reflecting increased beginning inventories and higher dairy product production in 2017.
Imports were reduced on a fat basis as domestic butterfat is expected to be more competitive with the European Union but were unchanged on a skim-solids basis. Fat basis exports were unchanged, and skim-solids basis exports were raised slightly.
Skim-solids imports were virtually unchanged as stronger whey sales offset weaker exports of nonfat dry milk, USDA noted.
For 2016, milk production, output per cow, trade and stock estimates were updated based on data through December.
USDA lowered cheese and butter price forecasts as product output is expected to reflect increased milk production and relatively high beginning stocks. The nonfat dry milk price forecast was unchanged, but the whey price was raised from last month based on the strength of domestic and international demand.
USDA raised the Class III price as the higher whey price will more than offset the lower cheese price forecast. The Class IV price was reduced as the butter price forecast was lowered. The all milk price is projected to be higher at $17.70-18.40/cwt.
Subscribe to Our Newsletters
Feedstuffs is the news source for animal agriculture
You May Also Like
---