Livestock groups unite on need to address cattle markets
Livestock groups unite on need to address cattle markets
DOJ urged to conclude cattle market investigation and Congress asked to make Livestock Mandatory Reporting changes.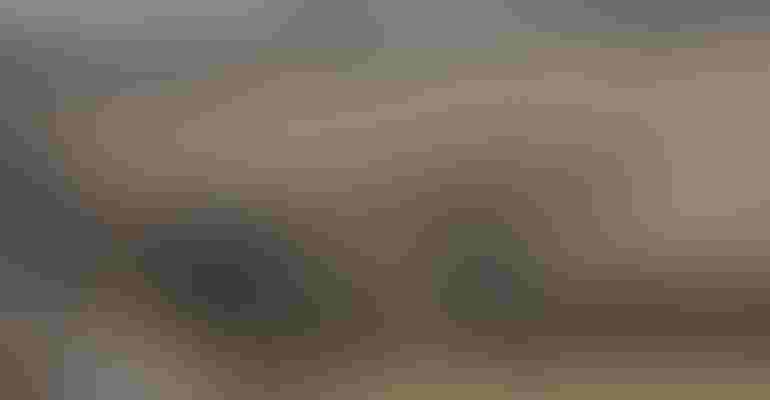 DarcyMaulsby/iStock/Thinkstock
Cattle producers have faced significant challenges over the last few years. And as Brett Crosby, fifth-generation cattle rancher from Wyoming, explains, 2020 was a tipping point for everybody.
Crosby, who also serves as a board member of the U.S. Cattlemen's Association, was one of just under two dozen members of the cattle industry who came together May 10 at the request of the Livestock Marketing Association to discuss challenges involved in the marketing of finished cattle with the ultimate goal of bringing about a more financially sustainable situation for cattle feeders and cow-calf producers.
Four meatpacking companies control over 80% of the cattle processing industry. "This simple fact leaves the cattle industry particularly vulnerable to market disruptions," says Randy Feenstra, R-Iowa, while speaking about the cattle market challenges during a House Agriculture Committee discussion on May 18.
"Over the past few weeks, we have again seen the price of boxed beef continue to increase, while cattle prices remain stagnant. The gross packer margin on cattle has grown, but I continue to hear from cattle producers struggling to break even," Feenstra says, noting some cattle producers are losing $100 to $120 per head.
In 2019, a fire at a single beef plant in Kansas, a facility that accounted for approximately 6% of the nation's beef processing capacity at the time, created significant market disruptions.  In 2020, the COVID-19 pandemic-related plant closures led to additional processing capacity shortfalls and supply chain disruptions throughout the country. Today labor shortages and COVID-19 precautions have impacted processor's ability to operate at full capacity.
At the producer-led meeting, four member leaders from each the American Farm Bureau Federation, National Cattlemen's Beef Association, National Farmers Union, R-CALF USA and the United States Cattlemen's Association met in Phoenix, Arizona. Crosby notes there was clearly some apprehension heading into the meeting on what could be accomplished by groups who don't always see eye to eye.
Those present talked openly and candidly about a wide range of important issues facing the industry, including but not limited to packer concentration, price transparency and discovery, packer oversight, Packers & Stockyards Act enforcement, the level of captive supply and packer capacity.
As the meeting progressed, Crosby notes that he and others soon realized they're all just a bunch of cattlemen trying to survive. "We realized we agreed on a lot of stuff. So, we pressed forward working on action items on some things we agreed were critical," Crosby says.
Those action items include expediting the renewal of USDA's Livestock Mandatory Reporting, demanding the Department of Justice issue an update on its investigation into packer activity and encouraging investment in new independent, local and regional packers.
Arizona Farm Bureau President Stefanie Smallhouse, whose family owns and operates a fifth-generation cow-calf operation in Arizona and who also participated in the meeting on behalf of the American Farm Bureau Federation, says those involved in the discussion left with a more optimistic view that common ground could be found.
"It was a pleasant surprise how much we agreed on the systemic problems in the beef industry in terms of supply chain, oversight and transparency and management of supply itself," Smallhouse says.
LMR changes
In 2020 when the cattle market scrutiny intensified, many had called for Congress to make changes within the reauthorization of the Livestock Mandatory Reporting. However, it was given just a one-year reauthorization until September 30, 2021, although typically it is reauthorized every five years.
The Livestock Mandatory Reporting rule, established in 1999, mandates price reporting for cattle, boxed beef, swine and lamb. The joint statement from the livestock groups called for this year's LMR reauthorization to include formula base prices subject to the same reporting requirements as negotiated cash and the creation of a contract library.
Last summer, USDA released a report on the impact of the Holcomb fire and the pandemic on beef price margins. The report also offered suggestions on how to improve transparency in the marketing, and said it explored a 14-day slaughter scheduled delivery submission requirement through Livestock Mandatory Reporting, a precedent currently in place for daily LMR swine reporting. An LMR cattle submission form change would be required to allow the capture of the slaughter schedule. Under this scenario, beef packers could report daily the number of cattle scheduled to be delivered for slaughter each day for the next 14 calendar days.
USDA's report also noted there has been discussion of creating a beef contract library similar to the swine contract library USDA currently maintains pursuant to Section 222 of the Packers & Stockyards Act. Amending the Packers & Stockyards Act to develop a similar library for beef transactions could help increase price discovery in cattle markets and enhance access to market information for all market participants, regardless of size, the USDA report stated.
Crosby says if included in LMR reauthorization, the base price reporting and contract library will go a long way to help get closer to transparent price discovery. "The problem right now with price discovery is lack of information," he says. "Without that information we can't really conduct competitive price discovery."
Antitrust focus
Another action item by the livestock groups agreed to "demand the DOJ issue a public investigation status report and as warranted, conduct joint DOJ and USDA oversight of packer activity moving forward."
On the same day the livestock groups released their joint statement, Senator John Thune, R-S.D., and Representative Dusty Johnson, R-S.D., led a bicameral letter to U.S. Attorney General Merrick Garland, urging the Department of Justice to move forward with their investigation into anticompetitive practices in the meatpacking industry. 
Nearly a year ago, on May 22, 2020, the DOJ's Antitrust Division sent civil investigative demands to the nation's four biggest meatpackers. Since that time, the American people have seen no public results from the investigation. In fact, there is no information to even suggest whether the investigation has concluded or is still ongoing, the letter notes.
"It is critically important that producers have fair and transparent markets for the commodities they produce," the members wrote. "We urge the DOJ Antitrust Division to continue vigilance and where possible, provide updates of findings."
NCBA Vice President of Government Affairs Ethan Lane says cattle producers deserve to know whether or not the price disparity that has plagued the market is the result of anti-competitive or other inappropriate practices in the packing sector.
"We have a high supply of cattle at one end of this equation and a high demand for U.S. beef at the other, but the middle is being absolutely choked by the lack of processing capacity. It's in the best interests of both producers and consumers for the Department of Justice to get to the bottom of the current market dynamics, and assess why they seemingly always result in producers getting the short end of the deal," Lane says.
"We hope their bicameral request for a progress report will be met at DOJ with the urgency it warrants, and we hope to see results from the Attorney General soon," adds Lane.
Barry Nigro, former principal deputy assistant attorney general who served during the Trump administration as the No. 2 leader at the DOJ's anti-trust division, says the meat industry is on defense right now with the number of private class actions pending as well as criminal cases filed in the poultry industry.
He explains it is not common for DOJ to publish its completed findings on investigations but the department could offer a public update or a more detailed update on confidential matters to Congressional members and their staff.
Sen. Cory Booker, D-N.J., has spoken out recently about the need to address the ongoing competitive issues within the agricultural sector. As Booker traveled and talked to American farmers, he says he saw a food system that is broken for American farmers and ranchers "who are being squeezed from all sides by multinational corporations, with near monopolistic power, starting from their seed suppliers all the way through to the marketplace, where they sell their animals into."
Booker has called on the Biden administration to use its anti-trust powers to target the ag industry and "stop what's happening."
Nigro, who now serves as the chair of Fried, Frank, Harris, Shriver & Jacobson LLP's global antitrust practice, notes he expects additional focus on antitrust enforcement from this administration. "There's some energy and interest in looking at the industry by the incoming FTC commissioner," he adds, and also notes without a confirmed assistant attorney general heading up the antitrust division at DOJ also may limit any quick decision. In addition, any rulemaking at USDA to enhance the provisions of PSA would take some time as proven in previous attempts.
Although the top four cattle processors control 80% of the market, antitrust experts say it would be difficult for DOJ to come in and require these companies to break apart over concerns of monopolization. Even 20 years ago when Microsoft was under scrutiny, it did not have to break apart.
Future steps
In the House Ag Committee meeting May 18, Johnson shared that although many agricultural commodity prices have recovered from their COVID-lows bolstered by export demand, the cattle guys are left behind. "There's a tremendous amount of concern, uncertainty and pain. This has got to be something we address at the committee level," Johnson says.
House Agriculture Committee Chairman David Scott, D-Ga., recognizes concerns raised by Feenstra and Johnson were ones also shared by himself.
"I have talked with several in the cattle industry about getting help to small and medium sized producers," Scott says, adding it is disheartening to hear about the $100 to $120 losses per head sold. "That is something that we look forward to helping and making sure our cattle industry is thriving."
Smallhouse notes the united voice of the livestock industry groups helps direct energy and momentum on reaching solutions. She recognizes that members of Congress representing their constituents want to offer assistance, but without consensus from the industry sends confusing signals on which direction to go. She says the unprecedented meeting, as well as action items agreed upon for membership review, creates more momentum when trying to advance policy, regulatory changes or advocate for funding.
"I anticipate, and hope, that we're able to get together again so we can have even more detailed discussions on some of these action items and other issues we need to address," Smallhouse says.
Chelsea Good, vice president of government and industry affairs and legal at the Livestock Marketing Association, says members of Congress were eager to hear from livestock groups. "There's a sigh of relief and a bit of excitement," regarding the joint statement in giving legislators a clearer direction on where there's consensus on moving forward.
Good recognizes there could be multiple legislative vehicles to carry some of these pieces of action items that could move before LMR. "I do think there's a variety of paths these might take forward," Good adds.
Each individual in the room represented an organization but didn't have the ability to set the policy for that organization. Now each group will have their own policy discussions on some of these topics building on their grassroots policy and with a goal to continue the joint discussion going forward.
"The issues in the fed cattle marketing space didn't show up overnight and won't get fixed overnight either," Good says.
Subscribe to Our Newsletters
Feedstuffs is the news source for animal agriculture
You May Also Like
---