Heavy cattle bog down market
Heavy cattle bog down market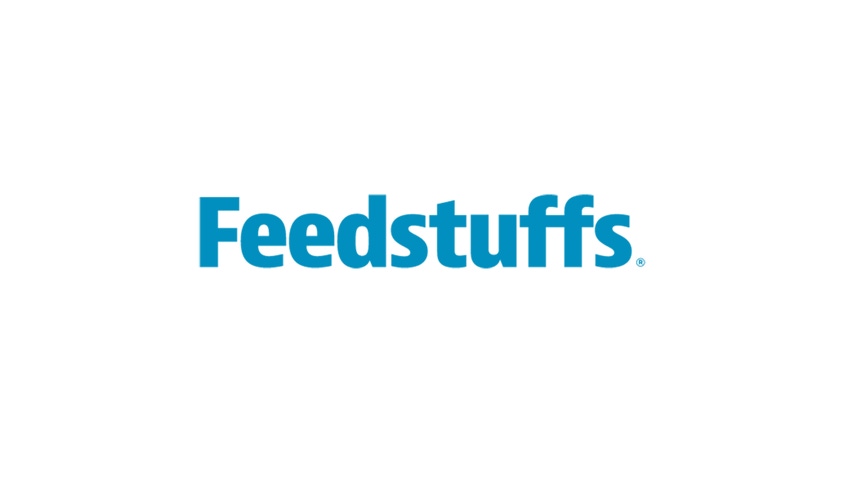 BEEF producers should brace for lower prices in the near term as feedlot marketing of cattle slowed in August through September, according to Stan Bevers, a Texas A&M AgriLife Extension Service economist.
Bevers said feedlot operators paid higher prices for feeders going into the feedlots earlier in the year and, due to falling live cattle prices, are choosing to put more gain on them rather than buying new feeder cattle with negative breakevens.
"Cattle are staying longer in the feedlot," Bevers said. "Typically, they stay 120 days. Now, it's 180 days and, in some cases, 250 days. The cost of gain is relatively cheap. Feeder prices were well over $2 (per pound) back in March, so feedlots are looking to feed them a little longer, get them bigger and avoid taking a $200-a-head loss."
On average, slaughter weights have been 1,360 lb., but Bevers said there are reports of slaughter weights in the 1,700 lb. range.
"As a result, beef tonnage is going up with these heavier weights," he said. "We've got about two more weeks of these big cattle. In the long term, we will likely see things ratcheting lower."
The calf market has reacted with lower prices. Bevers said 450 lb. calves that were selling for $1,250 per head earlier this year are now bringing only around $1,000.
Bevers suggested that fed cattle could get back to the $1.45/lb. range, but they won't eclipse $1.60/lb.
"What drives these prices is how much beef production we have in this country, along with how much the consumer is willing to purchase," he said.
Recent U.S. Department of Agriculture reports suggest that cattle herd rebuilding is under way. By 2016, Bevers said it is projected that there will be approximately 31 million head of beef cows in the U.S.
"Overall, you should prepare for lower prices," he warned.
Boxed beef prices that were $265/cwt. in May have neared $200/cwt. as a result of heavier-weight fed cattle hitting the market and increasing tonnage.
"It's not just an increase in the numbers of cattle being slaughtered but also because of the heavier weights," Bevers said.
Low gasoline prices have helped consumers have more money to spend on beef purchases despite record-high retail beef prices, he said. Six months ago, ground beef prices were $5.50-6.00/lb.
"Energy prices have helped prevent consumers from turning away from beef," Bevers said. "Cheaper gasoline has really helped with this high-priced beef environment."
University of Missouri agricultural economist Ron Plain said the recent price decline is "due to a quick, unexpected turnaround in beef production."
Beef production has been above the year-ago level recently after nearly 100 weeks of daily beef production being consistently below the year-ago level, he said.
Echoing Bevers' points, Plain said heavy weights are a big part of the problem: The average steer dressed weight for the week ending Sept. 19 was 923 lb., up 4 lb. from the week before and 36 lb. more than the same week last year (Figure). This was above the year-ago level for the 66th consecutive week and set a record high for the fourth consecutive week.
"There are a lot of heavy cattle out there," Arlan Suderman, senior market analyst for Water Street Solutions, said. "While the packers are bringing in big margins for this time of year — near $100/head — they really haven't had to fight to get the cattle with all those heavy weights out there that feeders are trying to get rid of."
Heavier cattle weights aren't a new part of the equation, but they are extremely pertinent to the current situation in which feedlots and packers have found themselves, according to analysts with the Livestock Marketing Information Center (LMIC).
"With lower-than-expected marketings month after month this year and relatively cheaper costs of gain from the feeder perspective, additional pounds continued to be added to fed cattle," the analysts said in LMIC's "Livestock Monitor."
When fed prices were at $165/cwt., this was a great idea, they explained, but cattle feeders backed themselves into a corner with an oversupply of very fat animals that needed to be turned into beef.
This unquestioningly gave packers the upper hand, and when coupled with the collapsing price of 50s trim (down 15% for the week and 60% below a year ago), the incentive to significantly increase kill levels of over-finished cattle at high prices was lost, they noted.
"All of a sudden, a serious market problem developed. Packers are buying fed cattle at heavily reduced prices compared to just a few weeks ago but are also scheduling those cattle for delivery three to four weeks out (according to industry reports)," the LMIC analysts noted. "It will take some time for the backlog of cattle that need to be marketed — and those that should have already been sold several weeks or more ago — to move through the system."
The analysts said there are many unknowns in this puzzle, but probably the biggest question is just how many heavy cattle on the front end still need to be worked through.
"Lower cutout prices are good news for retailers coming into the holiday season and will encourage them to step up their beef features, but those adjustments take some time to implement," they added.
Market recap
By last Thursday, cattle prices appeared to finally start recovering from the huge losses seen over the past month. Despite closing lower last Monday at $122.125/cwt., the October live cattle futures market rallied to close higher Thursday at $131.175/cwt.
October feeder cattle followed the same trend last week. Despite closing lower on Monday at $178.125/cwt., nearby contracts saw some significant gains during the week and closed higher on Thursday at $187.875/cwt.
The beef cutout continued to fall last week, with the Choice cutout closing at $203.61/cwt. on Thursday versus $207.55/cwt. the previous week. The Select cutout also closed lower at $197.46/cwt.
Pork futures remained near the previous week's levels. Nearby contracts settled lower last Monday at $73/cwt. but climbed to $74/cwt. by Thursday's close.
Hogs delivered to the western Corn Belt last Thursday increased slightly from the prior week at $71.50/cwt.
Pork cutout values climbed last week after recent softness, with the wholesale pork cutout finishing higher Thursday at $88.82/cwt. Loins, hams and pork bellies all closed higher at $88.94/cwt., $70.43/cwt. and $159.62/cwt., respectively.
In the poultry markets, the Georgia dock fell another 25 cents to $1.145/lb. last Wednesday. Breast meat continued a recent downward trend, falling to $1.74/lb. from $1.765/lb. the prior week. Leg quarters were unchanged at 45 cents/lb., while wings fell to $1.545/lb.
According to USDA, California and regional egg prices were steady last week, with a lower to sharply lower undertone. Offerings and supplies were moderate to heavy.
Large eggs delivered to the Northeast last week were $1.86-1.90/doz., down from $2.03-2.07/doz. the previous week. Eggs delivered to the Southeast continued moving downward to $1.91-1.94/doz. Eggs delivered to the Midwest and California were slightly lower at $1.82-1.85/doz. and $2.69/doz., respectively.
The turkey markets were steady to firm last week, with offering prices trending light on light to fair demand. Prices for hens increased slightly last week, closing at $1.30-1.41/lb. last Thursday, while toms were unchanged at $1.32-1.40/lb.
Volume:87 Issue:39
Subscribe to Our Newsletters
Feedstuffs is the news source for animal agriculture
You May Also Like
---