Avian flu costs turkey producers
Avian flu costs turkey producers
Economic impact of avian influenza on South Dakota turkey industry at almost $15 million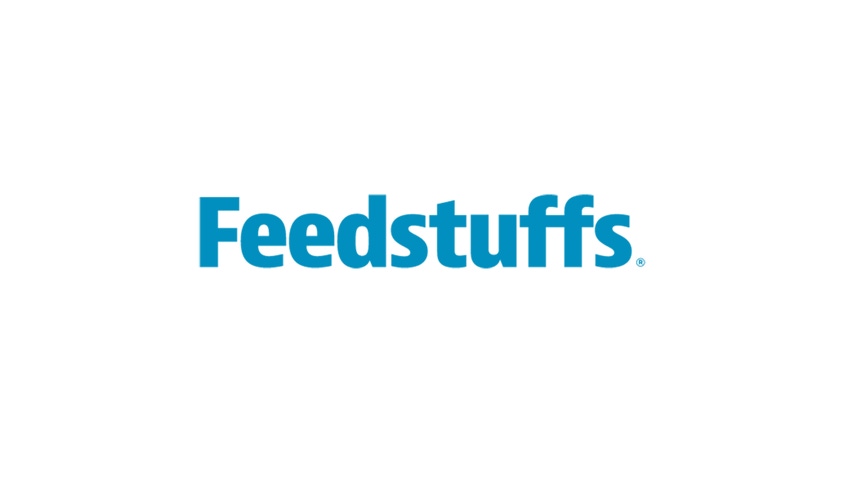 WHEN the first episode of highly pathogenic avian influenza (HPAI) was diagnosed the week of March 1 in Minnesota, it took everyone by surprise, mainly due to the fact that poultry production has always been the epitome of good biosecurity, according to professor Alvaro Garcia, South Dakota State University extension agriculture and natural resources program director.
The first diagnosis in South Dakota took place the first week of April, followed by nine additional sites in the same time frame, he said, adding that turkey farms in both Minnesota and South Dakota were hit hardest.
In April, officials identified a Cooper's hawk with the virus in western Minnesota, which was the first known wild bird infection in the state, and by July 10, the Minnesota Department of Natural Resources confirmed that a chickadee delivered to a wildlife rehabilitation center in June tested positive for HPAI.
This was the first time avian influenza had been found in a songbird, Garcia said. Until then, most detections had been in waterfowl, which he said seem to be immune and, thus, more likely to spread the virus.
"This has led to a concern of what might happen this fall when migratory waterfowl head south to their winter quarters," he explained.
Economic impact
Garcia said egg and turkey production both make significant contributions to South Dakota's economy. In 2014, the state's laying hen farms produced 752 million eggs worth almost $63.3 million, and the state's turkey farms raised 4.5 million birds with a total value of almost $139 million.
Garcia said currently, only one layer farm in the state is dealing with HPAI, but as of the first week of June, nearly a half-million turkeys had been affected on nine farms and in nine different counties.
"Since avian influenza affected nearly 11% of the commercial turkeys produced in the state, the economic impact can be estimated at close to $15 million," Garcia noted.
To put this into perspective, Garcia pointed out that Minnesota led the country in turkey production in 2014, with 45.5 million turkeys and an economic value of $866 million. By early May, the disease had been confirmed on 85 Minnesota turkey farms, resulting in the direct loss of nearly 5.7 million birds, he said.
"Oddly enough, this represents 12.5% of the turkey population in Minnesota, a figure only slightly off the 11% losses in South Dakota," Garcia said.
However, according to Garcia, these dollar figures for bird losses in the state do not take into account the fact that the affected facilities will have to remain empty while they undergo a rigorous disinfection and cleaning process.
"An 11% reduction in the population of turkeys in South Dakota will surely have ripple effects. Reductions in farm supplies and feed purchases and employee layoffs at farms and poultry processing plants will certainly affect local businesses," he said.
Reduction factor
The University of Minnesota conducted an emergency economic analysis this year and determined that the reduction in local economic output from the poultry industry can be quantified by a 1.8 reduction factor.
According to Garcia, this means that the $15 million in direct turkey sale losses in South Dakota could have a collective economic impact in all nine counties of $27 million. Additionally, he pointed out that the analysis also found that each job lost in the poultry sector negatively affected 2.1 jobs in the state overall.
"How this outbreak will evolve over time is anyone's guess," he said. "The losses are substantial for South Dakota overall, as well as for local businesses and communities that support this industry."
The avian influenza outbreaks have shown that, despite the very stringent biosecurity measures adopted by the poultry industry, animal agriculture is still vulnerable to disease outbreaks, Garcia noted.
"This time, it was poultry, but there might be other instances in the future where other livestock species could be affected by disease. It is important to remain vigilant and report any suspicious animal health problems (farmed or wildlife) to the proper authorities," he said.
In response to the outbreak, South Dakota State University Extension is taking part in a multi-state approach to provide research-based information and resources to families, Garcia noted.
Dairy report
Recent reports suggest that milk production is outstripping manufacturing capacity in many areas, leading farmers to dump milk or designate it as animal feed, according to the newly released July "Dairy Market Report" co-published by Dairy Management Inc. and the National Milk Producers Federation.
According to the report, the June U.S. Department of Agriculture milk production data support these claims, showing strong milk production growth in central and eastern U.S. milk-producing states.
"Despite ample milk supplies in these regions, however, milk and dairy product production are not yet showing signs of outpacing demand growth nationally," the report notes.
USDA projected that 2015 U.S. milk production would be 1.4% more than in 2014, a slight increase from the agency's forecast for 1.3% growth a month earlier.
While U.S. average milk prices have increased modestly in recent months, the report says the increases in livestock feed prices are making payments likely under the Margin Protection Program for the May-to-June period at the highest $8 coverage level.
The May all-milk price increased by 20 cents/cwt. from April, but an increase of approximately this amount was foreshadowed by changes in federal order prices from May to June, according to the report.
"Continued declines of corn and soybean meal prices offset increased hay prices from April to May, resulting in a 15 cents/cwt. drop in the monthly farm bill feed cost calculation for May. That produced a 35-cent increase in the May monthly margin calculation under the Margin Protection Program," the report says.
As such, USDA suggests that payments for the May-to-June period will be made at the $8/cwt. protection level if the June margin falls below $8.17/cwt. Futures prices indicate that payments are likely at the $8 coverage level due to increases in grain prices, the report notes.
Market recap
August live cattle futures were mixed last week and lower than the prior week. The nearby contract closed at $146.60/cwt. last Monday but recovered to settle higher Tuesday and Wednesday at $147.15/cwt. and $147.025/cwt., respectively. However, the markets fell and closed lower Thursday at $146.50/cwt.
August feeder cattle futures also were mixed last week but lower than the week before. Nearby contracts closed lower last Monday at $211.225/cwt., then went sharply higher Tuesday and Wednesday but fell Thursday to close at $214.475/cwt.
The Choice and Select beef cutouts were lower last week, closing Thursday at $233.95/cwt. and $230.82/cwt., respectively.
July lean hog contracts closed higher last Wednesday at $80.475/cwt. before expiring. August contracts continued their upward trend to finish higher Thursday at $76/cwt.
Hogs delivered to the western Corn Belt last Thursday were reported at $76.11/cwt., falling from $78.19/cwt. the previous week.
Pork cutout values were higher last week. Wholesale pork cutout values finished last Thursday at $82.65/cwt., a slight increase from the previous week's close of $81.27/cwt. Loins finished higher at $89.59/cwt., up from $88.91/cwt. the week before. Hams also closed higher, at $53.60/cwt., as did pork bellies, climbing to finish at $138.62/cwt. on Thursday, up from $130.22/cwt. the prior week.
In the poultry markets, the Georgia dock was unchanged at $1.16/lb. last Wednesday. Breast meat was slightly lower at $1.92/lb. Leg quarters were unchanged at 46 cents/lb., while wings increased to $1.675/lb.
According to USDA, California and regional egg prices were mostly steady last week, with a steady to mostly higher undertone. Supplies were light to moderate.
Large eggs delivered to the Northeast, Southeast and Midwest were all unchanged from the week before, at $1.80-1.84/doz., $1.90-1.93/doz. and $1.82-1.85/doz., respectively. Large eggs delivered to California were unchanged at $2.78/doz.
The turkey markets were steady to firm last week, with offering prices trending light on light to fair demand. Prices for hens and toms last Thursday were $1.18-1.20/lb. and $1.18-1.31/lb., respectively.
Volume:87 Issue:27
Subscribe to Our Newsletters
Feedstuffs is the news source for animal agriculture
You May Also Like
---