Grains turn in mixed Monday performance
Grains turn in mixed Monday performance
Afternoon report: Corn and soybeans slide lower, while wheat makes modest inroads to start the week.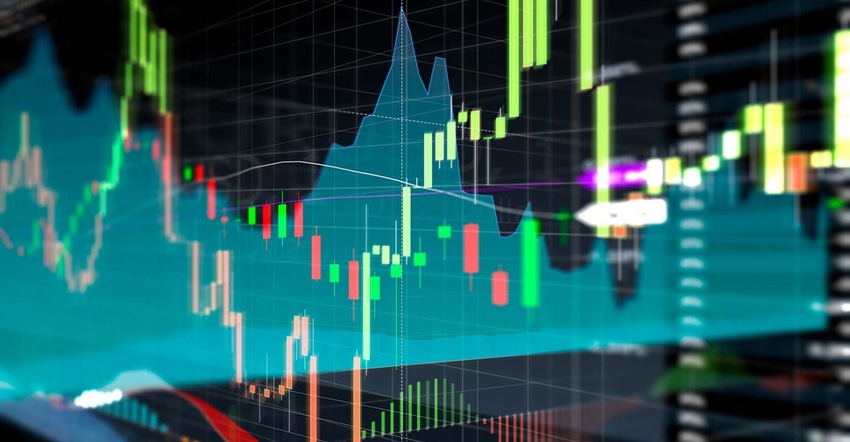 Grains were mixed on Monday as traders carefully considered the swift collapse of Silicon Valley Bank, the ongoing corn and soybean harvests in South America, and the likelihood of an extension for a key Black Sea shipping deal. Corn prices were lightly mixed, while soybeans spilled around 1% lower. Wheat gains were variable, with most contracts trending between 0.25% and 0.75% higher today.
More rain and/or snow is set to land on most of the Corn Belt between Tuesday and Friday, per the latest 72-hour cumulative precipitation map from NOAA. Iowa is likely to gather the largest amounts during this time. NOAA's new 8-to-14-day outlook predicts seasonally cool, wet weather for almost all of the United States between March 20 and March 26.
On Wall St., the Dow rose 185 points to 32,089 following quick action from the government to protect all customers of Silicon Valley Bank, whose lightning quick failure late last week rattled investors. (It was essentially a bank run if you recall that plot point from It's a Wonderful Life.) Energy futures faded lower, with crude oil down another 2% to $75 per barrel. Gasoline also trended 2% lower, while diesel eased 0.25%. The U.S. Dollar softened moderately.
On Friday, commodity funds were net buyers of corn (+4,000) and CBOT wheat (+3,500) contracts but were net sellers of soybeans (-2,500), soymeal (-1,000) and soyoil (-2,000).
Corn
Corn prices tested modest gains briefly on Monday morning but finished the session with mixed results following some uneven technical maneuvering today. March futures inched 0.25 cents higher to $6.2450, while May futures dropped 4 cents to $6.1325.
Corn basis bids jumped 11 cents higher at an Indiana ethanol plant and inched a penny higher at an Illinois river terminal while holding steady elsewhere across the central U.S. on Monday.
Corn export inspections trended 7% above the prior week's tally after reaching 39.3 million bushels. That was also toward the higher end of analyst estimates, which ranged between 19.7 million and 48.2 million bushels. Japan was the top destination, with 12.9 million bushels. Cumulative totals for the 2022/23 marketing year are still significantly below last year's pace, with 642.4 million bushels.
The expected emergence of El Niño conditions later this year should provide generally helpful growing conditions in the U.S., but it by no means will eliminate the threat of weather risks, according to grain market analyst Bryce Knorr. "Indeed, while the ebb and flow of the El Nino/Southern Oscillation, as it's technically known, is a powerful influence on weather around the world, it's far from a slam-dunk crystal ball for predicting prices," he notes. "Actual correlations with rallies and yields aren't especially strong due to the massive complexity of weather influences that make even specific predictions out just a few days problematic." Knorr offers additional analysis in today's Ag Marketing IQ blog – click here to learn more.
Preliminary volume estimates were for 267,377 contracts, trending slightly higher than Friday's final count of 253,726.
Soybeans
Soybean prices spilled around 1% lower on a round of technical selling partly sparked by spillover weakness from energy futures and general anxiety over whether bearish volatility from the SVB failure will bleed into other markets. March futures dropped 13 cents to $15.00, with May futures down 15.5 cents to $14.9150.
The rest of the soy complex was also in the red today, with soymeal and soyoil prices both shifting between 1.25% and 1.5% lower.
Soybean basis bids eased 2 cents lower at an Ohio elevator while holding steady elsewhere across the central U.S. on Monday.
Soybean export inspections reached 22.7 million bushels last week. That was near the middle of analyst estimates, which ranged between 11.0 million and 34.9 million bushels. China was the No. 1 destination, with 5.6 million bushels. Cumulative totals for the 2022/23 marketing year have shifted slightly above last year's pace, with 1.592 billion bushels.
Ahead of the next monthly report from the National Oilseed Processors Association (NOPA), out Wednesday morning, analysts expect to see a February soybean crush totaling 166.060 million bushels. That would be slightly higher year-over-year but considerably below January's tally of 179.007 million bushels, if realized. Soyoil stocks are expected to rise 3.1% to 1.886 billion pounds through the end of February.
Brazilian consultancy AgRural is reporting that the country's 2022/23 soybean plantings have reached 53% through March 9. That's up from 43% during the prior week but moderately behind last season's pace of 64%. AgRural also estimates second corn crop plantings at 82%, which is also behind last year's pace of 94%.
Preliminary volume estimates were for 212,433 contracts, which was moderately above Friday's final count of 173,644.
Wheat
Wheat prices found moderate improvements as the deadline approaches for a critical Black Sea shipping deal to be extended. Russia may request to lower the extension from 120 days down to 60 days. May Chicago SRW futures added 4.5 cents to $6.8375, May Kansas City HRW futures picked up 2.25 cents to $8.0050, and May MGEX spring wheat futures gained 6.5 cents to $8.31.
Wheat export inspections were disappointing after only reaching 9.1 million bushels last week. That was moderately lower from the prior week's tally and also spilled below the entire range of trade estimates, which came in between 9.2 million and 18.4 million bushels. Mexico topped all destinations, with 1.5 million bushels. Cumulative totals for the 2022/23 marketing year are just below last year's pace, with 584.4 million bushels.
Ukraine continues to face a bevy of agricultural production challenges amid the ongoing Russian invasion. The latest is a sharp shortage of inputs – analyst APK-Inform reports that the country's farmers only have around 35% of the pesticides they will need this season. "Farmers will not be able to buy everything they need - seeds, fertilizers, fuel, crop protection products. Yields will be much lower and this will affect our export potential," according to Denys Marchuk, deputy chair of the Ukrainian Agrarian Council.
Meantime, negotiations to extend a critical deal that allows safe passage of shipping vessels in the Black Sea are happening today in Geneva between the United Nations and Russian officials. Russia is proposing an extension that will last 60 days instead of the original 120-day extension that the deal currently calls for. Negotiations will need to be hammered out by March 18.
Russian consultancy Sovecon estimates that the country's wheat export will reach 154.3 million bushels. That would be a month-over-month increase of 45% and the highest tally since last November, if realized.
Saudi Arabia announced it has purchased 38.3 million bushels of wheat from optional origins (including the United States) in the first tender it has issued in 2023. The grain is for arrival between early July and mid-August at three Saudi ports.
Tunisia issued an international tender to purchase 8.6 million bushels of soft milling wheat from optional origins that closes on Tuesday. The grain is for shipment between March 20 and May 30, depending on the source.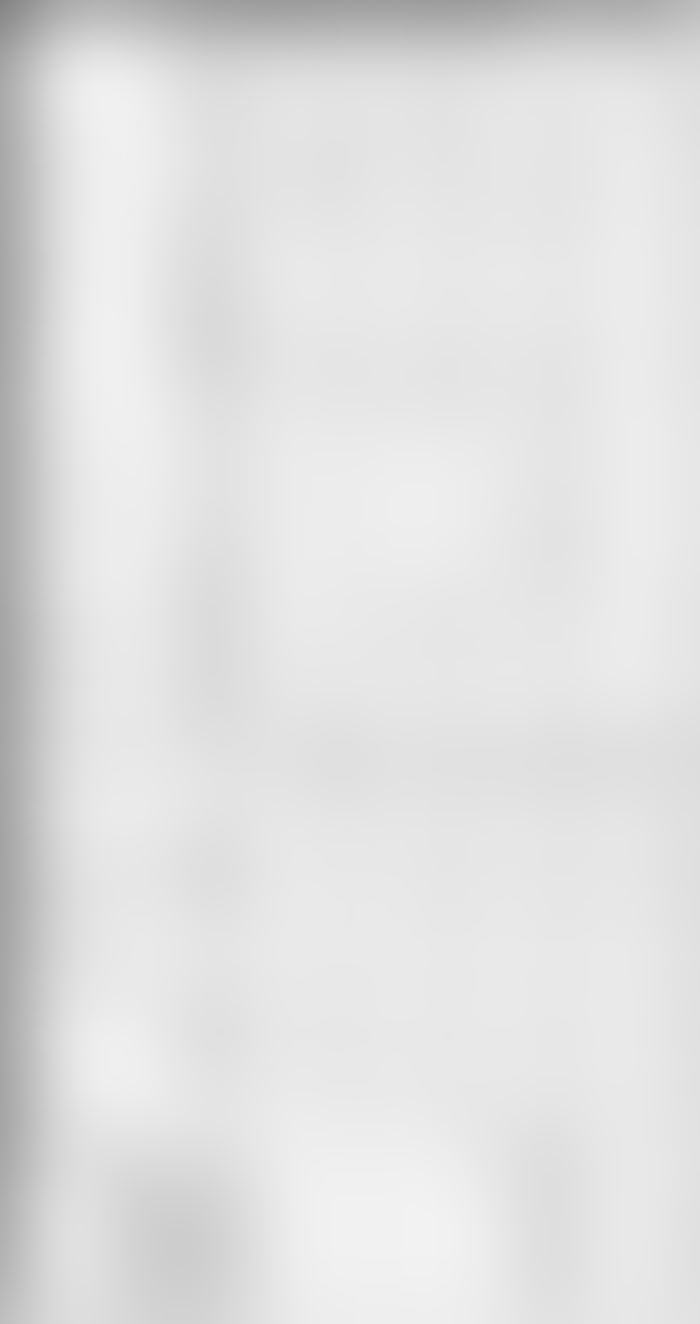 Subscribe to Our Newsletters
Feedstuffs is the news source for animal agriculture
You May Also Like
---