GRAIN MARKETS: Soybeans higher again, near one-week high
GRAIN MARKETS: Soybeans higher again, near one-week high
Corn, winter wheat lower ahead of USDA report.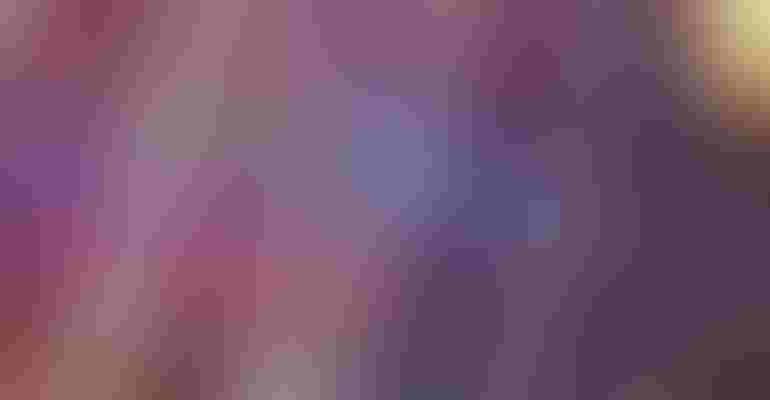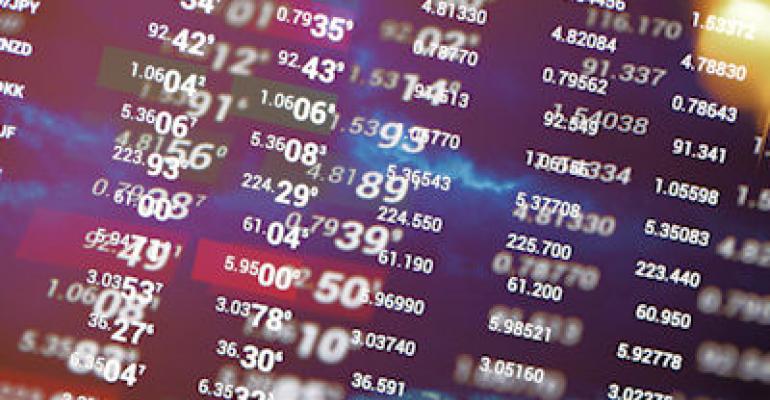 Soybeans closed higher for a second day and are near a one-week high as traders await Thursday's U.S. Department of Agriculture crop report, which is expected to add some bushels to the 2016 crop forecast.
Corn and winter wheat were mostly lower in light trading as traders there also await Thursday's report. Winter wheat plantings on Thursday could be the lowest in about 100 years.
The dollar rose today, but remained near the low-end of a two-week trading range. Equities were mixed, with the Dow Jones industrials down about 7 points when the crops closed.
Exports – USDA, Reuters:
- Taiwan bought 5.12 million bu. of 2016 corn and unknown destinations bought 9.5 million bu. The deal to unknown destinations included 3.6 million of 2016 corn and 5.9 million of 2017.
- Japan seeks to buy 162,777 metric tons of wheat from the United States and Canada. From the U.S., it seeks 45,925 mt of western white, 14,140 mt of hard red winter and 46,711 mt of dark northern spring. The U.S. wheat is for loading Feb. 21-March 20. Results are expected on Thursday.
- Morocco seeks to buy 363,636 mt of U.S soft wheat and a similar amount of European Union soft wheat. It also seeks to buy 327,273 mt of U.S. durum. The deadline for the U.S. wheat is Jan. 17, with the soft wheat for arrival by April 30 and the durum by Dec. 31.
- Ethiopia seeks to buy 720,000 mt of optional-origin milling wheat, with offers due by Feb. 3. Shipment will be within three months of when letters of credit are opened, which could be March to May.
Corn closed a little lower but the March contract remains above several key moving averages and within the narrow trading range of the past week.
The export sales to Taiwan and unknown destinations were supportive and followed Monday's better-than-expected export inspections.
Thursday's report is awaited. Participants in trade surveys expect corn ending stocks to be lowered, Argentina's corn crop trimmed and Brazil's crop raised.  The Farm Futures survey released last week expects a 2016 corn crop of 15.05 billion bu., down about 176 million from USDA's current estimate.
The dollar-value of corn at China's Dalian market  for January was lower at $5.43/bu. European corn for March was weak at about $4.54. The prices reflect conversions from local currencies and metric tons.
CBOT estimated Tuesday's corn volume at 202,817 compared with Monday's actual volume of 299,218. Open interest on Monday decreased by 4,734 with March's down 4,734 and May's up 5,966.
March corn closed down 1.75 cents at $3.5825/bu. and May corn was down 1.75 cents at $3.6525.
What to Look For:  Trade surveys show USDA may raise Brazil's corn crop. Rain showers have been frequent in Brazil crop areas, where the larger safrinha corn crop will be planted next month after early soybeans are harvested.
Soybeans finished higher, with the actively traded March above the 100- and 200-day moving averages and near the highs set last week.
The Farm Futures survey expects U.S. 2016 soybean production in the USDA report at 4.365 billion bu., up about 4 million from USDA's current estimate. Participants in wire surveys expect lower soybean ending stocks, a slight reduction in Argentina's crop and an increase in Brazil's.
Crop news has been light with attention still on South America as reports continue to circulate of excess rain in parts of Argentina's Cordoba and Santa Fe provinces. A forecast shows lighter rain amounts next week and wire reports quote local forecasters expecting drier conditions going into the weekend.
More deliveries were posted against the CBOT January contracts including 465 soybeans, 198 soybean meal and 329 soyoil contracts.
U.S. soybean oil for January closed up 0.16 at 35.43 cents/lb. Malaysian palm oil futures were lower with January at the equivalent of 32.65 cents/lb. China's soybeans at the Dalian market closed at the equivalent of $17.06/bu. for January delivery.
CBOT estimated Tuesday's volume at 147,202 compared with Monday's actual of 154,516. On Monday, open interest decreased by 2,663 contracts, with January's down 520 and March's down 5,350.
January soybeans closed up 9 cents at $10.055/bu. and March up 8.5 cents at $10.1375. New-crop November rose 6.25 cents to $10.00.
What to Look For – Brazil's soybean harvest is under way and dry weather is needed. Light to moderate showers are forecast there this week and next week.
Winter wheat closed mostly lower after forecasts put beneficial rain and mild weather in the winter wheat areas of the central and southern Plains next week.
Spring wheat was narrowly mixed with March a little higher and deferred months mixed.
Winter wheat acreage in Thursday's report is expected to be down from a year ago and possibly the lowest is about 100 years. Poor returns have had farmers shifting fields to other crops.
The Farm Futures survey expects winter wheat seedings at 34.8 million acres, which would be the lowest since 1913.
CBOT estimated Tuesday's soft red winter wheat's volume at 105,471 compared with Monday's actual of 116,380. Open interest in Monday's market increased by 3,022, with March's down 2,132 and May's up 864.
Chicago's March soft red winter wheat closed down a half-cent at $4.2675/bu. and May down a quarter-cent at $4.3975. Kansas City's March hard red winter slipped a quarter-cent to $4.3825 and May eased a quarter-cent to $4.50. Spring wheat for March was up 1.5 cents at $5.6125 while May dropped 1.5 cents to $5.52.
What to Look For – Thursday's crop report is the main event this week. Trade surveys expect USDA to increase 2016-17 wheat ending stocks.
Subscribe to Our Newsletters
Feedstuffs is the news source for animal agriculture
You May Also Like
---