GRAIN MARKETS: Soybeans gain but can't push past resistance
GRAIN MARKETS: Soybeans gain but can't push past resistance
Corn unchanged amid weather watch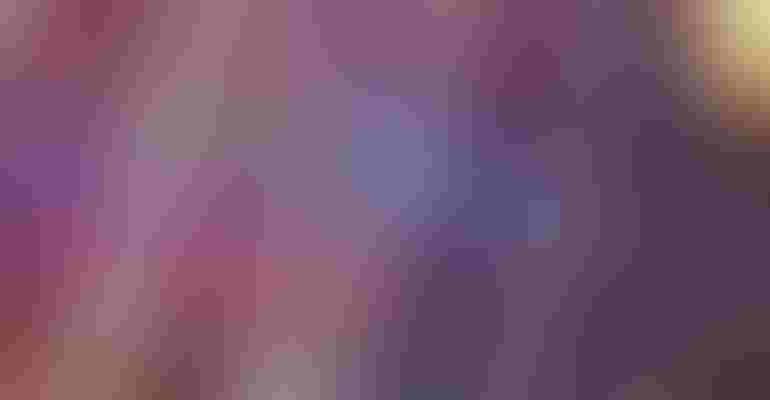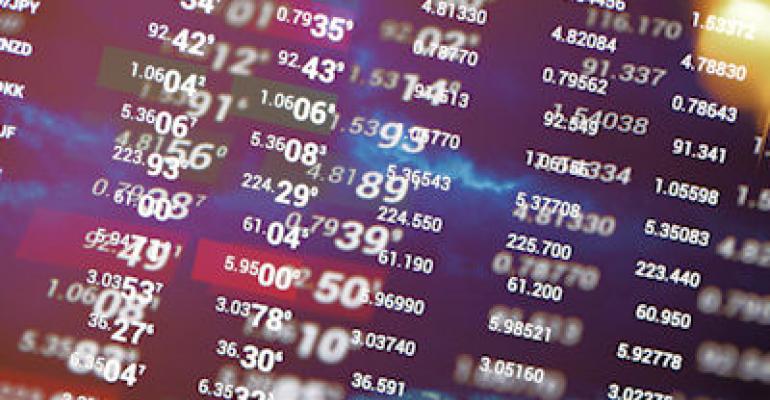 Soybeans moved higher after two down days but could not push past technical resistance. Corn finished unchanged as weather forecasts indicate a few dry days for planting this weekend before more rain arrives next week.
Winter wheat closed a few cents lower as more rain moves through the central Plains, where wheat is growing and a small amount has headed. Spring wheat lost a few cents Wednesday after solid gains on Tuesday.
Wall Street was down again when the crops closed, with the Dow Jones industrials hurt by disappointing quarterly earnings at IBM and lower oil company shares. The dollar moved higher but was near the bottom end of yesterday's lower range. Gold also was lower. Crude oil was down about $2 a barrel after a weekly report showed a smaller-than-expected drop in supplies. Also, gasoline supplies increased, contrary to trade forecasts for a decrease.
Export highlights (from U.S. Department of Agriculture and Reuters data):
A South Korea feed group bought 60,000 metric tons of optional-origin corn at about $190.60 per ton, c&f, for arrival on about Aug. 5.

South Korea's KFA feed group bought about 120,000 metric tons of optional-origin corn at $191.50-192.60 per ton, c&f, for July and August shipments.

Japan's weekly tender seeks to buy 95,555 metric tons of U.S. and Canadian wheat. From the U.S., it seeks 16,140 mt of western white, 18,705 mt of hard red winter and 35,430 mt of dark northern spring wheat for loading between May 21 and June 20. Results are due on Thursday.
Corn futures closed unchanged in moderate trading, with May holding under key moving averages and near a one-week low.
Attention remains on the weather, specifically how soon will fields dry out to allow planting. Severe storms are moving through the Midwest on Wednesday and Thursday ahead of a dry weekend. The 6- to 10-day forecast has more rain next week for the western Midwest.
Corn planting was 6% done as of Sunday, a few points behind last year and the five-year average.
The government's weekly energy report showed ethanol stocks increased by 131,000 barrels and production rose 7,000 barrels a day to 993,000, the second lowest in the past six weeks.
The Chicago Board of Trade (CBOT) estimated Wednesday's volume at 468,076. Tuesday's actual volume was 481,975. Open interest in Tuesday's lower market increased by 12,174, with May's down 25,644 and July's up 23,011.
May corn closed unchanged at $3.61-3/4, and July was unchanged at $3.68-1/4. New-crop December was up a quarter-cent to $3.86-1/2.
What to Look For: Wire service polls peg weekly old-crop export sales on Thursday to be similar to or more than last week's level, while new-crop business should be quite a bit more than the prior week.
Soybeans closed about 4 cents higher to rebound a little after recent declines. The May had an inside day and peaked just under the 20-day moving average.
Export news has been light, with no daily sales announced this week. USDA will add soybean planting progress to next week's weekly progress report, but for now, corn planting is at the forefront of farmers' minds.
Overseas markets were mixed, with Canadian canola higher on late planting concerns and China's soybeans higher, while Malaysian palm oil dropped to an eight-month low following weakness in other vegetable oil markets.
CBOT estimated Wednesday's soybean volume at  237,218. Tuesday's actual volume was 322,776. Tuesday's open interest decreased by 2,818 in the lower market, with May's down 19,166 and July's up 11,942. November's open interest increased by 3,021.
May soybeans closed up 4-1/4 cents to $9.5025/bu., and July rose 4-1/4 cents to $9.60-1/2. New-crop November gained 1-1/2 to $9.58-1/4.
What to Look For – The weekly export sales report on Thursday is expected to have numbers similar to last week for both the old crop and new crop.
Wheat markets finished lower, with winter wheat pressured by more rain moving through the Plains, which should help that crop.
Spring wheat dropped about 2 cents Wednesday but remained higher for the week as wet weather has slowed planting. Also, more rain is forecast for the northern Plains next week.
Winter wheat conditions improved 1% last week to 54% good/excellent, as expected, and could improve more if the rain forecasted for the Plain this week arrives. Spring wheat was 13% planted, well behind the 25% pace last year and the 21% average.
Some numbers from Argentina suggest that the 2017-18 crop could be 17.5 million metric tons. USDA has the 2016-17 crop at 16 million.
CBOT estimated Wednesday's soft red winter wheat volume at 154,398, compared with Tuesday's actual volume of 160,269. Tuesday's open interest decreased by 634 in the higher market, with May's down 13,069 and July's up 9,486.
Chicago, Ill., May soft red winter wheat closed down 3-1/2 cents to $4.19/bu., and July was down 2-1/2 cents to $4.34-1/2. Kansas City, Mo., May hard red winter slipped 2-1/2 cents to $4.16-3/4, and July dropped 2-1/2 cents to $4.29-1/2. Spring wheat for May was down 2 cents to $5.37-1/4, and July dropped 2 cents to $5.45-1/4.
What to Look For: Estimates for weekly export sales were on both sides of last week's business for both the old crop and new crop.
Subscribe to Our Newsletters
Feedstuffs is the news source for animal agriculture
You May Also Like
---