CP to revitalize grain hopper fleet
CP to revitalize grain hopper fleet
CP announced plans for half-billion-dollar investment in future of grain supply chain with railcar order.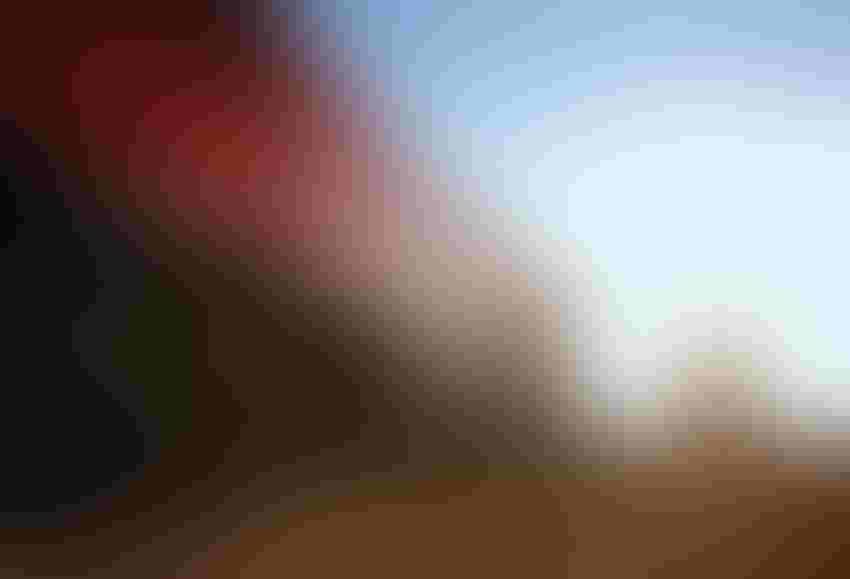 Canadian Pacific Railway Ltd. (CP) announced it plans to invest more than $500 million (Canadian) on new high-capacity grain hopper cars as part of its commitment to the North American agricultural sector.
CP grain shippers can expect to see more than 500 of these new cars in service before the end of 2018, enabling CP to transport more grain in each dedicated train, according to the announcement.
"For more than 100 years, grain has been embedded in CP's DNA," said CP president and chief executive officer Keith Creel. "We know farmers depend on us to transport their product efficiently, safely and reliably to market. It's the largest sector of CP's business by revenue, and we're committed to continuous improvement for the benefit of our customers and the North American economy. These new railcars will revitalize our fleet and help cement our status as an industry leader in grain transportation for decades to come."
CP said its plans for revitalizing its grain hopper fleet begin with an initial order for 1,000 cars from National Steel Car of Hamilton, Ont. Over the next four years, CP plans to order approximately 5,900 hopper cars in total, enabling a complete removal of all low-capacity hoppers, including all Government of Canada cars, from the fleet.
CP said the investment is made possible by changes to the Maximum Revenue Entitlement formula through the passage of the Transportation Modernization Act, Act C-49, which provided CP the certainty needed to place the order.
CP will be the first Class 1 railway to receive hoppers as a result of the Act's changes, the company said.
The new car design is shorter, lighter and can carry more grain than the cars being retired from CP's fleet. The new cars feature a three-pocket design that can be loaded and unloaded more efficiently than the old four-pocket government cars, CP said. The new hopper cars can handle more than 15% greater volume and 10% greater load weight than the cars being retired, while featuring a shorter frame that enables more cars in a train of the same length. The cars will feature newly manufactured components that are more reliable, significantly reducing maintenance-related delays, CP said.
The order comes as CP is working toward an 8,500 ft. long, power-on model for its dedicated grain trains. Under this model, CP's high-efficiency dedicated trains will stretch from the current 112 cars, creating efficiency and capacity within the grain-handling system. With the new shorter and lighter hopper-car fleet, CP will be able to fit 118 cars within the current 7,000 ft., 112-car unit train definition, adding approximately 16% more capacity per train, the company said.
CP said it will eventually be able to fit 147 of the new cars within the 8,500-ft. train design, each carrying more grain than the retired cars. This translates into more opportunity for the movement of grain in the future, supporting the anticipated continued growth in crop production across the prairies.
"We are excited about this significant enhancement to CP's fleet," said Andrew Paterson, president and CEO of Paterson GlobalFoods. "With our growing network of facilities capable of handling 8,500-foot trains, this highly efficient hopper car capacity will benefit our supply chain and support the growth in volumes that we are pursuing in the competitive western Canadian marketplace."
"National Steel Car is very pleased that CP has committed to this significant investment in our industry-leading, 5,431 cu. ft., high-efficiency, Covered Hopper Grain Car. This newly designed and manufactured National Steel Car equipment will provide huge benefits to CP, our economy, and the entire grain delivery supply chain," said Gregory J. Aziz, chairman and CEO of National Steel Car.
CP is a transcontinental railway in Canada and the U.S. with direct links to major ports on the west and east coasts, providing North American customers a competitive rail service with access to key markets in every corner of the globe.
Subscribe to Our Newsletters
Feedstuffs is the news source for animal agriculture
You May Also Like
---