Will specter of HPAI return this fall? (commentary)
Will specter of HPAI return this fall? (commentary)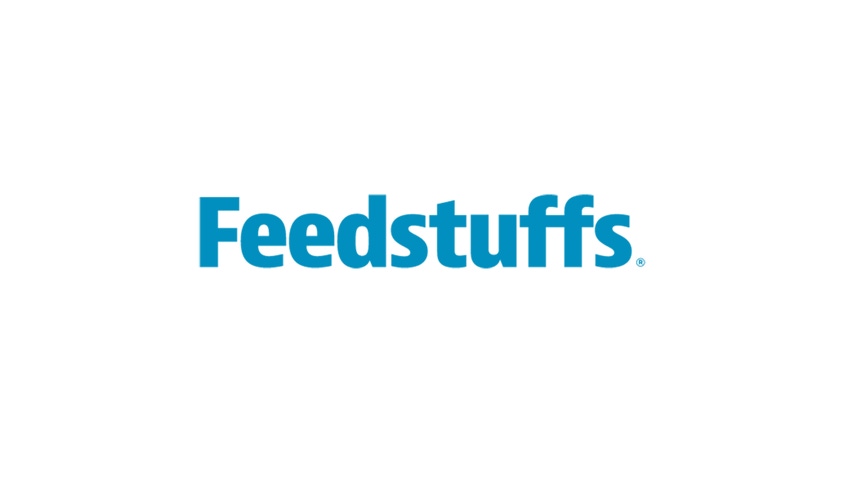 LET'S not believe that highly pathogenic avian influenza (HPAI) is rolling down only the Upper Mississippi like an out-of-control tow of a dozen barges, slamming into locks and dams and committing mayhem wherever it goes. It's a worldwide scourge hitting Europe and Asia, too.
Recently, the World Health Organization announced a laboratory-confirmed animal-to-human transmission of avian influenza. A 37-year-old woman from China's Yunnan province developed symptoms and was admitted to the hospital on July 9. Despite medical treatment, she died the next day.
A specimen from the patient was tested by Yunnan Provincial CDC, and the result was positive for avian influenza A/H5N6.
Meat+Poultry magazine reported that "a cull of 170,000 chickens and turkeys is underway at a poultry farm in the county of Lancashire in the northwest of England" and said officials with the U.K. Department for Environment, Food & Rural Affairs confirmed H7N7 avian influenza.
U.S. poultry and egg producers, seriously wounded by the sudden spread of HPAI, spent the spring nursing the deep cuts and bloody bruises caused by the culling of millions of birds. Now that they have had a bit of a breather, they've dusted themselves off and declared war.
Government officials have called this year's HPAI outbreak the greatest animal health emergency in the history of the U.S. The cost to the industry, so far, is a loss of almost 50 million birds and $1.6 billion.
Egg producers have euthanized 10% of their laying hens; the turkey flock is down by a more manageable 3%. Service industry losses double the financial drain: $3.3 billion total. A scared, wait-and-see attitude looms over everyone as they hunker down for the fall (a.k.a. flu season).
The U.S. Poultry & Egg Assn. (USPOULTRY) announced that it is partnering with every stateside stakeholder for what's being called the "Avian Influenza Outbreak ... Lessons Learned Conference" July 28-29 in Des Moines, Iowa. Stepping into the fray with the group are the National Chicken Council, National Turkey Federation, United Egg Producers, USA Poultry & Egg Export Council and U.S. Department of Agriculture.
The only thing missing is trade association representation from north of the border. And me. I registered, but USPOULTRY's Gwen Venable very politely told me that the press is not invited.
No nosy news types are allowed to ensure a free, open and frank discussion of all that pertains to halting the spread of HPAI. If you're a non-press pass-holding stakeholder, you might still be able to snag a spot.
The timing is perfect. With the frightening late-spring epidemic tapering off, the industry will have the summer months to recuperate and develop a defensive plan to handle the disease's expected fall resurgence.
In the meantime, the price of a dozen eggs could rival the cost of a filet, and that white meat probably won't be the bargain protein source penurious consumers want. They'll find that breakfast will be a few pennies pricier, and they'll need to buy a cheaper six-pack to get through the summer backyard grilling season as inexpensively as they did last year.
When HPAI first reappeared a few months ago, conventional wisdom decided that it was spread by migratory bird populations and would soon stop.
When it kept spreading, though, biosecurity was tightened. Farm gates slammed shut, and clean room tactics rivaling that of a computer chip manufacturing plant were adopted. Still, HPAI managed to leap over those gates and infect more and more flocks.
Conventional wisdom now suspects that wind-blown dust might be the carrier.
According to USDA, "a preliminary analysis of wind data showed a relationship between sustained high winds and an increase in the number of infected farms approximately five days later."
Whatever the method of transmission, HPAI has the full and undivided attention of an industry determined not to suffer through any more emotional and financial pain like the disease inflicted this past spring.
To use a few movie metaphors, Superman has stepped into the phone booth, Batman is sitting atop the tallest building to better survey the landscape and the Incredible Hulk is looking for something to smash.
*Chuck Jolley is president of Jolley & Associates, a marketing and public relations firm that concentrates on the food industry.
Volume:87 Issue:28
Subscribe to Our Newsletters
Feedstuffs is the news source for animal agriculture
You May Also Like
---