Trump's steel tariff decision troubling
Trump's steel tariff decision troubling
Retaliation likely next as President decides to impose tariffs on aluminum and steel imports.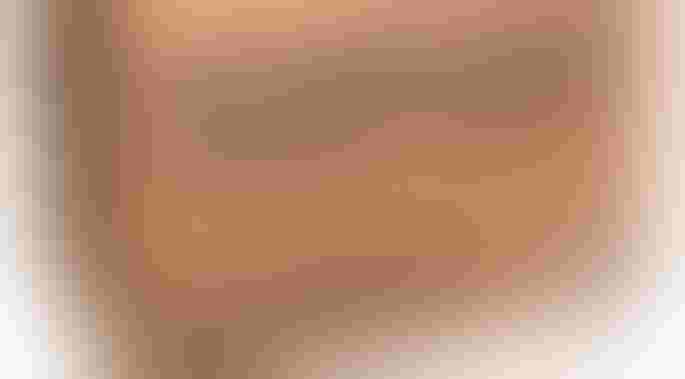 President Donald Trump announced Thursday he would be imposing sweeping tariffs on imports of steel and aluminum. Agricultural groups previously had warned against the move as it puts a target on U.S. agricultural products in any retaliatory wars.
Early Thursday morning, reports began surfacing that Trump would indeed slap the highest called-for tariffs on steel and aluminum imports. In what some reported as "trade chaos," the Administration only met with steel and aluminum representatives on Thursday and did not actually make any formal announcements. Then, just hours later, Trump said he plans to impose tariffs of 25% on steel imports and 10% on aluminum to protect both industries from what the Commerce Department categorized as a threat to national security. These tariffs will be applied across all countries, including China.
Senate Finance Committee chairman Orrin Hatch (R., Utah) was unhappy with the President's decision.
"Tariffs on steel and aluminum are a tax hike the American people don't need and can't afford. I encourage the President to carefully consider all of the implications of raising the cost of steel and aluminum on American manufacturers and consumers," Hatch said in a statement.
These tariffs could lead to retaliation from China and would significantly endanger the current trade relationship between the U.S. and China for soybeans. China is not only the largest customer of the U.S. soybean industry but also is the top market for U.S. soybeans, purchasing more than all our other customers combined, accounting for $14 billion in sales and more than a third of total U.S. soybean production.
"The tariffs announced today by the Administration will put the interests of other domestic industries over farmers," said John Heisdorffer, American Soybean Assn. president and Iowa soy grower. "Prior to today's announcement, China has indicated that it may retaliate against U.S. soybean imports, which would be devastating to U.S. soy growers. Our competitors in Brazil and Argentina are all too happy to pick up supplying the Chinese market."
In a joint statement, the U.S. Wheat Associates (USW) and the National Association of Wheat Growers (NAWG) said they are extremely disappointed in the decision
"We have repeatedly warned that the risks of retaliation and the precedent set by such a policy have serious potential consequences for agriculture," NAWG and USW said. "It is dismaying that the voices of farmers and many other industries were ignored in favor of an industry that is already among the most protected in the country."
Brian Kuehl, executive director of Farmers for Free Trade, a bipartisan campaign to rebuild support for trade at the grassroots level, said the announcement invites retaliation. "These tariffs are very likely to accelerate a tit-for-tat approach on trade, putting U.S. agricultural exports in the crosshairs. Already, we have seen China discuss tariffs on sorghum. The (European Union) and China have also indicated they will move forward with swift retaliation in the wake of these tariffs," he said.
Six free trade advocacy groups wrote an open letter to Trump urging him not to impose tariffs on steel and aluminum imports from overseas. The groups detailed how the tariffs could actually result in job losses for the industries as well as decreasing total output.
Bill Lapp, president of Agricultural Economic Solutions, said the biggest impact on trade relations comes with China, but it will also affect the EU and Mexico. "This represents continuation of the escalation in trade disputes between the U.S. and China; in this case, it appears that trade with other countries was not targeted but nonetheless becomes collateral damage."
Lapp said he expects countries that will be affected to draw up lists of goods to retaliate against for the U.S. actions. As a result, he expects net prices of exported U.S. goods to decline.
Ag pays the price
Earlier in the week, Farmers for Free Trade released a new report highlighting how American farmers and ranchers have traditionally paid the price for trade disputes in the form of retaliatory tariffs on agricultural products.
Kuehl noted, "History shows those consequences are most often paid by American farmers in the form of retaliatory tariffs on the ag exports farmers rely on to make ends meet. At a time when farm incomes have decreased and global supply has increased, it's vital that we not take any action that would result in reducing American agricultural exports. It's more important than ever that U.S. leaders take a thoughtful approach to raising trade barriers that weighs the impact of retaliation on American agricultural exports."
The report includes a lengthy list of agricultural products that have been targeted in disputes just over the last two decades, including disputes over cross-border trucking, country-of-origin labeling and tires. The report also includes the specific tariff level assigned to a range of agricultural products.
Subscribe to Our Newsletters
Feedstuffs is the news source for animal agriculture
You May Also Like
---