Time to rethink CRP cap?
Time to rethink CRP cap?
CRP enrollment gets more competitive with lower commodity prices and fewer acres available.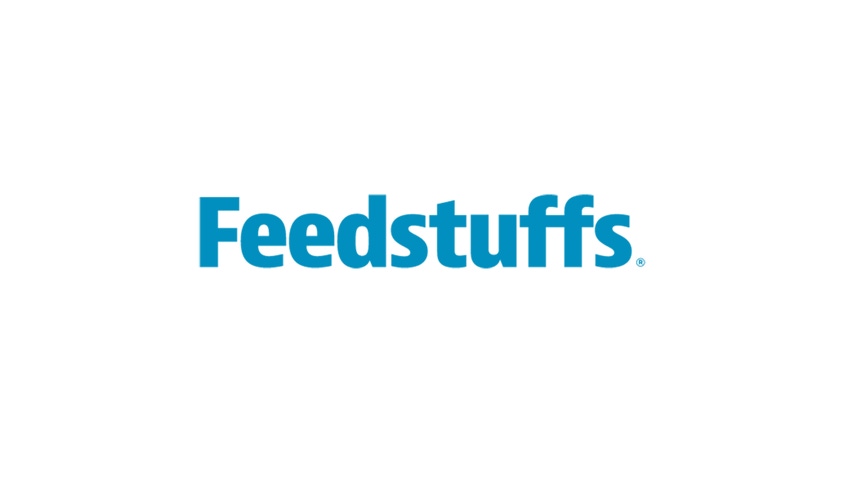 The U.S. Department of Agriculture just completed one of its most competitive application rounds for enrollment in the Conservation Reserve Program (CRP). More than 800,000 acres were enrolled in the program to help farmers offset the costs of restoring, enhancing and protecting certain grasses, shrubs and trees that improve water quality, prevent soil erosion and strengthen wildlife habitat.
Farm Service Agency (FSA)  administrator Val Dolcini said the high interest in this year's CRP signup results from multiple factors. Commodity prices are lower, and farmers are looking at other options to supplement income, he said. In addition, the 2014 farm bill capped participation at 24 million acres, which means there is more competition for the awards from those acres coming up for renewal.
Dolcini said demand for participation in the program it is "still red hot these days." He said CRP has become a successful conservation tool dating back to the Reagan Administration, and it has done wonderful things for not just the environment but also local economies.
"The Conservation Reserve Program provides nearly $2 billion annually to land owners – dollars that make their way into local economies, supporting small businesses and creating jobs. When these direct benefits are taken together with the resulting economic activity, the benefits related to CRP are estimated at $3.1 billion annually," Secretary of Agriculture Tom Vilsack said. "Over the past 30 years, CRP has created major environmental improvements throughout the countryside."
The last farm bill set a nationwide cap on the total number of acres that may be enrolled: 24 million for fiscal years 2017 and 2018. As of March 2016, 23.8 million acres were enrolled in CRP, with 1.7 million acres set to expire this fall.
USDA did not support the cap in the last farm bill debate, but with tight commodity supplies, many groups accepted the cap, and groups like the National Grain & Feed Assn. had asked for it. Vilsack was quoted recently in reports as saying that he hopes the 2018 farm bill allows more acres to be enrolled due to the environmental benefits of CRP and record demand for farmers to participate in the program.
When asked about the current cap, Rep. Collin Peterson (D., Minn.) explained that when the last farm bill was written, everyone was convinced that CRP enrollment would be 24 million acres because farmers were going to be planting more crops to capture high prices. As those prices have turned lower, he said the demand is there to raise the CRP cap, but paying for it will be the problem.
Lowering the CRP cap provided $6 billion that legislators were able to put into the Environmental Quality Incentives Program and other elements of conservation. With the baseline lower, it will be more difficult to get that money back when writing the next farm bill.
Highly-competitive CRP signup
This was one of the most selective signup periods in CRP's 30-year history, with a record-high Environmental Benefits Index (EBI) cutoff and the lowest percentage of applications accepted, USDA said in a news release. The high bar means that the per-acre conservation benefits are being maximized and that acres enrolled address multiple conservation priorities simultaneously.
For the general enrollment, 26,279 offers were made totaling 1.857 million acres, and of those, 4,857 offers totaling 410,773 acres met the EBI threshold and were accepted, FSA told Feedstuffs. USDA selected offers by weighing environmental factors plus costs, including wildlife enhancement, water quality, soil erosion, enduring benefits and air quality.
Coming off a record-setting 2015 continuous enrollment exceeding 860,000 acres, more than 364,000 acres already have been accepted for the 2016 CRP continuous enrollment — triple the pace of last year. FSA said it may consider additional offers based on specific program objectives, including Farmable Wetlands, Wetlands Restoration, Buffers, Grass Waterways, Upland Bird Habitat, Pollinator Habitat, Wine Erosion and State Acres for Wildlife, among other smaller projects.
As a result of the first-ever enrollment period for CRP Grasslands, FSA will also accept 101,293 acres in that program, providing participants with financial assistance for establishing approved grasses, trees and shrubs on pasture and rangeland that can continue to be grazed. Only a fraction of the applicants — just 383 offers — were approved out of the 4,629 applicants covering 1.014 million acres.
More than 70% of these acres are diverse native grasslands under threat of conversion, and more than 97% of the acres have a new, veteran or underserved farmer or rancher as a primary producer. FSA continues to accept CRP Grasslands offers and will conduct another ranking period later this year. Acres are ranked according to current and future use, new and underserved producer involvement, maximum grassland preservation, vegetative cover, pollinator habitat and various other environmental factors.
Subscribe to Our Newsletters
Feedstuffs is the news source for animal agriculture
You May Also Like
---