Strike causes $1.75b in losses to Brazil's ag sector
Strike causes $1.75b in losses to Brazil's ag sector
Forecasters estimating total losses of $25-30 billion to economy.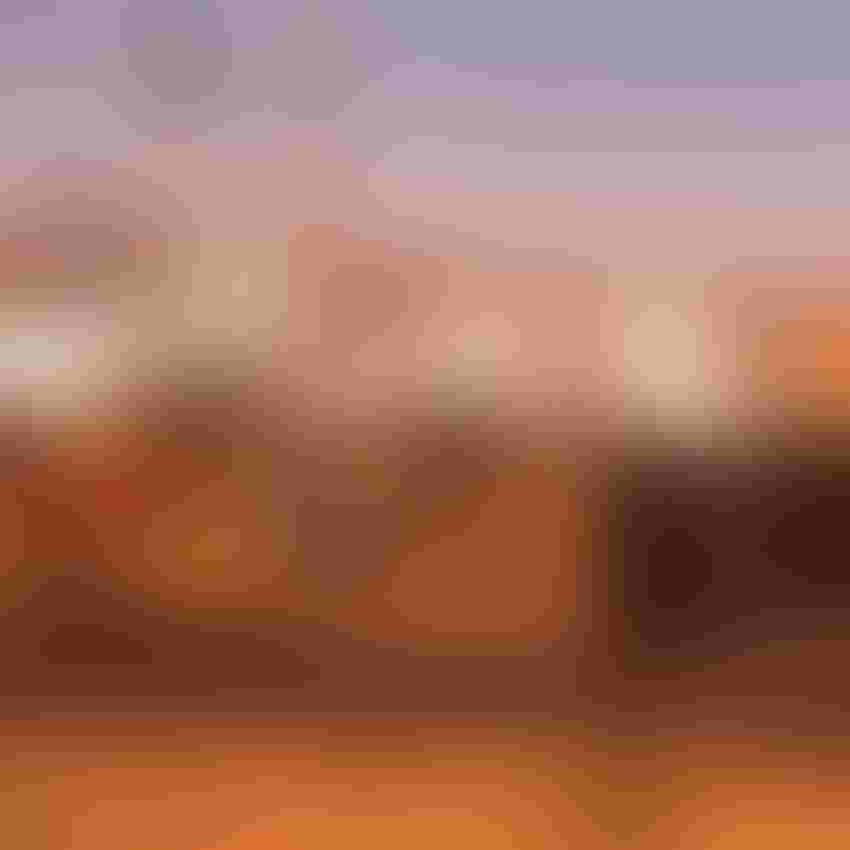 Hundreds of thousands of Brazil's nearly 2 million truck drivers began an 11-day strike on May 21 to protest high diesel prices -- a move that slowed Brazil's economy, crippled transportation-dependent industries and caused estimated losses of $1.75 billion to Brazil's agriculture sector, according to a new "Global Agriculture Information Network" (GAIN) report from the U.S. Department of Agriculture's Foreign Agricultural Service.
A month after one of the country's most effective strikes in history, USDA agricultural attaché Katherine Woody reported that transportation and logistics challenges still persist for Brazil's exporters.
"The effects of the strike were wide-ranging, especially as gas stations ran out of fuel, supermarket shelves began to empty of fresh foods and ports ran low on commodities to load for export," Woody said.
At the Port of Paranagua in the state of Paraná, Brazil, one of the main soybean routes was interrupted, and the Sao Paulo State Supermarket Assn. has estimated that retailers lost 1.3 billion reals due to shortages of perishable items. In Sao Paulo, Brazil, alone, supermarket losses were estimated at 400 million reals, the report noted.
The strike was spurred by rapidly rising fuel prices — diesel prices had risen 43% since July 2017 — and the continued weakening of the Brazilian real against the U.S. dollar. Woody explained that Brazil's state-controlled oil company, Petrobras, changed its pricing policies to allow daily fluctuations of fuel prices pegged to the international oil market and scrapped subsidies that had kept domestic fuel prices lower. Since most Brazilian truck drivers are largely self-employed, daily increases in fuel costs had begun to cut deeply into their incomes, she noted.
Under pressure, on the ninth day of the strike, the Brazilian government agreed to reduce diesel prices by 0.46 reals per liter, hold prices stable for 60 days, reduce tolls for large trucks and suspend or eliminate some taxes in an effort to coax drivers back to the roads. While the measures largely worked, movement was still at a much slower, more unreliable pace, Woody said. The concessions reportedly cost the Brazilian government 9.5 billion reals ($2.48 billion) and contributed to the resignation of Petrobras' chief executive officer.
According to the GAIN report, market analysts have revised Brazil's budget deficit upward for the year, now estimating it at 151 billion reals ($40 billion) -- up more than 12.5 billion reals ($3.3 billion) from the previous month's estimate due to the increased cost of fuel subsidies. Brazil's central bank released its June report and cut projected 2018 gross domestic product growth to 1.6%.
"Although goods of all kinds, including agricultural products, started flowing again by the beginning of June, the strike left lasting scars on the Brazilian economy," Woody said. "Forecasters are estimating total losses of between $25-30 billion to Brazil's economy as a result of the strike."
Brazil's National Confederation of Agriculture & Livestock (CNA) has estimated that it could take Brazilian agricultural producers six months to a year to recover fully from the effects of the strike.
Policy wreaking havoc
According to the report, one of the Brazilian government's concessions to end the strike -- a minimum freight rate guaranteed to truckers -- continues to wreak havoc on the agriculture industry. The policy, which was implemented on May 30, was immediately criticized by a number of transportation-dependent industries.
The report said CNA has argued that the policy is unconstitutional and completely upends logistics for agricultural producers, many of whom have already concluded marketing contracts for 2018 crops. CNA is reporting that soy and corn producers and traders are already paying an additional 500 million reals ($132 million) for transportation every day, for a total of more than 10 billion reals ($2.65 billion) so far. An analysis by CNA estimated that the policy is increasing freight rates by approximately 50-150% throughout the country.
CNA and other players in the agricultural sector have challenged the measure in court through more than 50 lawsuits.
Woody pointed out that the Brazilian Ministry of Agriculture (MAPA) has warned that the lack of certainty over truck freight rates has hindered transportation of commodities to ports.
Nearly two weeks after the end of the strike, MAPA Minister Blairo Maggi told reporters, "There are a lot of products waiting for transportation. We should be moving 450,000 tons of goods to ports every day, but we are not." He also noted that the situation has affected forward sales of agricultural commodities, since traders cannot accurately price contracts without knowing how much will need to be spent on transportation.
CNA argued that since the policy went into effect, the productivity of Brazil's agriculture sector has slowed by half as producers have tapered the volume of shipments they are sending to ports while they wait for a resolution, Woody reported. Meanwhile, the number of ships waiting to load at Brazilian ports has continued to grow.
According to shipping agency Williams, the number of ships berthed and loading in mid-June was about 40% lower than the same period last year, while the ship lineups had grown to about 60% larger than 2017, with as many as 70 ships waiting, according to some industry sources.
CNA estimated that the shipping delays have cost about 135 million reals ($36 million) in demurrage charges for ships that have been delayed in loading at Brazilian ports.
Impact to agriculture sector
According to the report, the most significant losses from the strike were borne by the chicken and pork production sectors. Analysts estimated a loss of 4 billion reals ($1.05 billion) in exports, with 120,000 metric tons of chicken and pork meat not exported because of the strike.
"Shortages of fuel and animal feed affected farms and feedlots, while slaughterhouses idled their production lines when transportation to the ports was cut off and refrigerated warehouses filled to capacity," the GAIN report noted.
Woody reported that the supply disruptions were expected to cause a spike in Brazilian chicken prices as the sector could take more than two months to fully recover. Wholesale prices for frozen chicken in Brazil have been up more than 40%.
Nearly 65 million poultry had to be culled during the strike due to lack of feed inputs, and Rabobank has now revised its Brazilian poultry sector forecast downward to an estimated 3% decline for the year instead of the previous forecast for a 2% expansion.
In the beef sector, most of the losses occurred not through the animal mortalities but through estimated lost exports of 620 million reals ($164 million), the report noted.
More than 40,000 metric tons of beef were unable to reach ports, and the domestic market saw an uncalculated amount of beef spoil as an estimated 3,750 refrigerated trucks sat idle during the strike, according to the Brazilian Association of Meat Exporting Industries (ABIEC). The industry calculated that total losses to the sector could reach 8 billion reals ($2.1 billion). Further, ABIEC has said 90% of animal protein production was interrupted.
On a positive note for beef producers, however, Woody said some analysts expect beef prices to rise in response to lower chicken meat volumes.
According to the report, dairy production in the country was also severely affected by the transportation paralysis, with news media depicting dire scenes of farmers disposing of hundreds of millions of liters of milk. The discarded milk alone was valued at more than 1 billion reals ($260 million), the GAIN report noted.
"Milk supply in Brazil is expected to decline 9% year over year in the second quarter of 2018 as a consequence of the strike," Woody reported. "Moreover, production will take a while to recover and will likely drop 6% year over year in the third quarter."
Market analysts expect that milk prices paid to producers will peak in the third quarter of 2018.
"Following 12 months of low profitability, farmers and processors were forced, at a particularly difficult time, to absorb the losses caused by the May strike," Woody said.
On the crop side, the reported said most export terminals ran out of soybeans for shipment about eight days into the strike.
ABIOVE, Brazil's soybean crushers association, reported that all 63 of Brazil's soy-crushing facilities came to a standstill during the strike due to a lack of supplies. The Mato Grosso Institute for Agricultural Economics (IMEA) reported that the corn harvest stalled out as fuel supplies in the state ran low.
Additionally, the GAIN report said the aftermath of the strike and uncertainty have stifled forward sales for soybeans, with traders complaining that they are unable to accurately set prices for futures contracts without a reliable estimate of transportation costs.
"As of late June, some of the country's largest grain traders have virtually stopped buying soybeans and corn for export, even though IMEA reported that about one-third of Mato Grosso's safrinha corn is still unsold," it said.
Grain and oilseed traders are also reportedly delaying picking up commodities from farmers' storage facilities while they angle to avoid paying rapidly rising freight rates and wait to see what happens to the government's minimum transportation price policy, the report explained.
"This could be a major problem for a country whose agricultural producers have a lack of on-farm storage and will be faced with tough decisions of where to place safrinha corn," Woody noted.
Brazil's National Association of Cereal Exporters estimated that as of mid-June, about 10 million tons of soybeans were paralyzed in the interior of the country, while more than 50 vessels were waiting to be loaded at ports. CNA reported that exports of at least 6.8 million tons of soybeans and soybean meal have been delayed due to surging freight prices under the government's minimum price policy.
According to Brazil's Fertilizer Blenders Assn., 60% of fertilizer deliveries have been delayed as a result of the backlog.
The strike began just as harvest kicked off in the world's largest sugarcane-growing regions: Brazil's center-south. Progress on the sugarcane harvest slowed as fuel supplies dwindled, and at least 220 sugar mills were forced to close, according to trade group Forum National Sucroenergetico.
Meanwhile, UNICA, Brazil's Sugar Growers Assn., reported that 150 sugar mills closed just in the state of Sao Paulo, where 60% of Brazil's sugar and ethanol production occurs. Sao Paulo produces about 150,000 tons of sugar and 100 million liters of ethanol daily, and the sugar industry in that state suffered losses in revenue of about $48 million daily during the strike. The disruption caused international sugar futures to rise as sugar exports were unable to reach the ports. Once fuel supplies began flowing again, harvest and crushing operations were able to get back up to speed quickly. Losses in the sector are calculated at 740 million reals ($ 196 million).
This calculation does not include lost/delayed sales of ethanol stored at the mills for exports or for use in the domestic market, since no data of this type has been released, the GAIN report noted.
Subscribe to Our Newsletters
Feedstuffs is the news source for animal agriculture
You May Also Like
---