Senate confirms Perdue as ag secretary
Senate confirms Perdue as ag secretary
George "Sonny" Perdue gets bipartisan vote of 87-11 to become the next secretary of agriculture.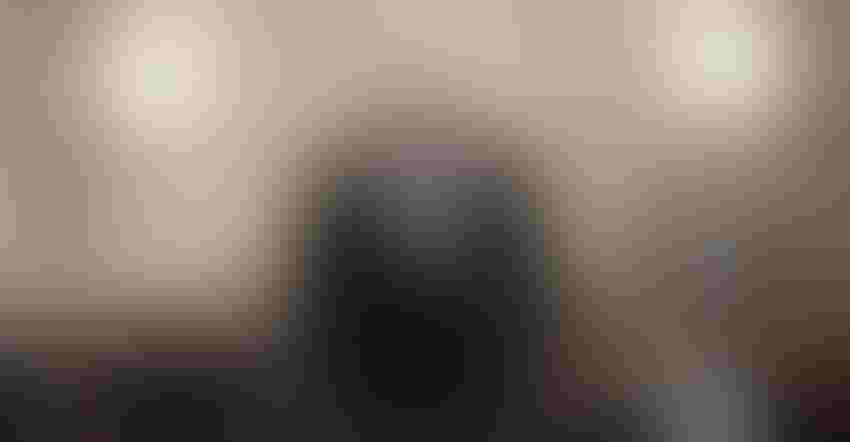 WASHINGTON, DC - MARCH 23: Sonny Perdue, President Donald Trump's nominee to lead the U.S. Department of, during his confirmation hearing before the Senate Committee on Agriculture, Nutrition & Forestry on Capitol Hill, March 23, 2017, in Washington, DC. Previously, Perdue served as the governor of Gerogia from 2003 to 2011.
Drew Angerer/Getty Images
Monday evening, the Senate confirmed George "Sonny" Perdue as the next secretary of agriculture. He sat in the gallery while senators voted 87-11 in favor of his nomination.
His cousin Sen. David Perdue (R., Ga.) voted present, and Sen. Jeff Flake (R., Ariz.) did not vote.
"I'm pleased that the U.S. Senate was able to work in a bipartisan fashion to confirm Gov. Perdue," said Senate Agriculture Committee chairman Pat Roberts. "I have faith that Gov. Perdue will put the needs of farmers and ranchers first, and I know that rural America is thankful to have such a qualified agriculture secretary on their side." 
"We need a secretary of agriculture who will be a relentless advocate for our nation's farmers and the important services USDA provides," Sen. Debbie Stabenow (D., Mich.) said on the Senate floor ahead of the vote. "For months, rural America has not had a voice in this Administration– and it shows. President Trump's budget proposal makes it clear that rural America is not a top priority for his Administration."
"Finally having a leader at the U.S. Department of Agriculture is vital in making sure farmers, ranchers and rural communities have a voice in this Administration," said Sen. Heidi Heitkamp (D., N.D.). "Now that he's been confirmed by the Senate, I'll make sure Secretary Perdue understands North Dakotans' serious concerns about the President's budget, which would slash USDA funding by an astonishing 21% — entirely eliminating programs that safeguard rural water. Secretary Perdue impressed me at our one-on-one meeting and at his hearing, and looking ahead, I'll push him to be a strong voice for rural America and a voice for the policies our producers need."
Perdue looks to get to work quickly and planned to speak with his new staff at USDA at 9 a.m. on Tuesday morning. His comments will be livestreamed at www.usda.gov/live. (This link will not be active until Tuesday morning.)
Perdue's nomination has been widely supported by agricultural groups that expect a great working relationship with him moving forward.
American Farm Bureau Federation president Zippy Duvall said, "Farm Bureau heartily congratulates Secretary Sonny Perdue on his new role leading our nation's Agriculture Department. We are eager for agriculture to finally have a seat in the President's Cabinet, and we know Secretary Perdue is just as eager to get to work for farmers, consumers and rural America."
Be sure to watch www.Feedstuffs.com for additional coverage over the next few days regarding Perdue's first days in office as Congress picks up speed on budget negotiations this week as well as Perdue's planned trip to Wisconsin this week.
Subscribe to Our Newsletters
Feedstuffs is the news source for animal agriculture
You May Also Like
---