Perdue names new senior leaders at USDA
Perdue names new senior leaders at USDA
Appointments made for administrators at RMA, FAS and RHS as well as minister-counselor for agriculture at U.N.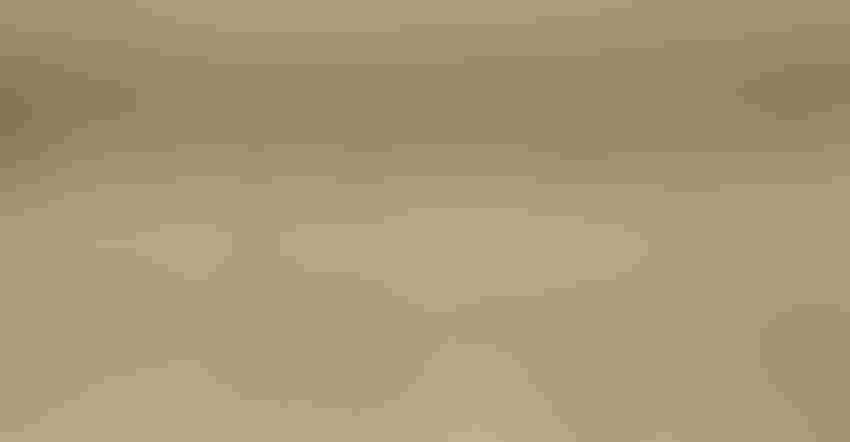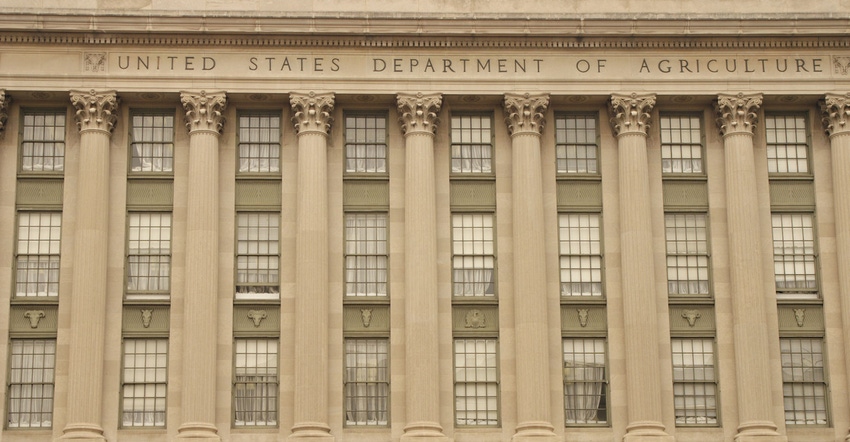 Secretary of Agriculture Sonny Perdue announced the selection of senior leaders in several U.S. Department of Agriculture agencies.
Perdue appointed Ken Isley as Foreign Agricultural Service (FAS) administrator, Joel Baxley as Rural Housing Service (RHS) administrator and Martin Barbre as Risk Management Agency (RMA) administrator. In addition, Perdue announced the appointment of Tommie Williams as minister-counselor for agriculture at the U.S. Mission to the U.N. agencies for food and agriculture in Rome, Italy.
Perdue said President Donald Trump "has made increasing prosperity in rural America a priority for his Administration, and our new USDA team members will be key in advancing us toward that goal. Improving economic conditions in rural America involves providing services to farmers, ranchers, foresters and producers, and it also means helping people who live in those communities. In addition, we must continually try to find new markets for the agricultural bounty they produce. Our new leaders in FAS, RHS and RMA will help us carry out our mission."
Isley, selected to oversee the FAS office, most recently served as special adviser for Corteva Agriscience, the agriculture division of DowDuPont. For the previous five years, he served as vice president, general counsel, secretary of Dow AgroSciences and was a member of its corporate management committee.
Isley was also associate general counsel of Dow, with oversight for its Latin America Legal group. He spent nearly 29 years of service at Dow, beginning his career with the firm in 1989. Isley is a member of the Indiana Bar Assn., Michigan Bar Assn. (inactive) and American Corporate Counsel Assn.
Baxley, chosen as the next RHS administrator, comes to USDA with 23 years of real estate finance experience, including 13 years providing valuations of complex property types. He most recently served as consulting services director and senior real estate technical consultant with the Financial Advisory Services consulting practice of RSM US LLP. Baxley holds an undergraduate degree and master's of business administration from the University of Alabama and two post-graduate degrees from the University of Oxford.
Barbre owns and operates Chestin Farms, growing 6,000 acres of corn, soybeans, wheat, grain sorghum and alfalfa as well as specialty crops. Selected as the new head of RMA, which focuses heavily on the crop insurance industry, he will use his experience as a past president of the National Corn Growers Assn.'s Corn Board and a member of the Illinois Corn Growers Assn. (ICGA), having served on the board of directors from 1995 to 2006. Barbre served as vice president of ICGA in 2003 and president in 2004. He graduated from Southeastern Illinois College in 1974 with an agribusiness degree.
Williams has been named the new minister-counselor for agriculture at the U.S. Mission to the U.N. agencies for food and agriculture. Williams began his career as an onion farmer in Toombs County, Ga., and later founded several successful businesses, including marketing native pine straw and growing olives on a 30-acre farm. He has worked in Italy, China, Belize and Israel. Williams was elected to the Georgia Senate in 1998, eventually rising to the ranks of majority leader and president pro tempore before retiring in 2006. He holds a bachelor's degree from the University of Georgia and a master's degree in education from Georgia Southern University.
Subscribe to Our Newsletters
Feedstuffs is the news source for animal agriculture
You May Also Like
---